Home Solar Energy Complete Residential Solar Systems
Learn About
Stand-alone solar electricity or Solar Home Systems

Stand-alone solar electricity systems or solar home systems are used when no electricity grid is available. A battery is needed to ensure the availability of electricity at night or at periods with little bright sunlight. Solar Home Systems are often used to cover the electricity needs of a household. Small systems (commercially available as a SHS kit) cover the most basic needs (lighting and sometimes TV or radio), larger systems can also power a water pump, wireless phone, refrigerator, electric tools (drill, sewing machine, etc) and a VCR. The system consists of a solar panel, a control unit, battery storage, cables, the electric load and a support structure.
Businesses and homeowners around the world are using OkSolar systems
Integrated systems Solar, fuel Cells and wind energy.

OkSolar products provide you with high-quality, reliable, "IQ green" electricity as an alternative to centralized power generation or combustion generators. Your choices include grid-tie systems for use in conjunction with utility power, or off-grid systems for complete freedom from the utility grid.

Applications
OFF-GRID for Stand Alone Power OkSTA™ Everything in one complete package, meaning that they are not connected to an electric utility. Provide electricity beyond power lines. Stand-alone solar electric power systems install easily for all types of standard or remote power needs, systems add a battery backup for uninterrupted power during utility blackouts or outages

.

A basic off-grid system consists of a renewable energy source, which generates DC power, a battery bank that stores the DC power, and a inverter. Our inverter is the intelligent center of a renewable energy system, seamlessly converting DC power to clean and reliable AC electricity for your needs.

The off-grid system pictured here is a solar electric hybrid system that offers additional automatic features. It consists of solar panels, a battery bank, our top-of-the-line Plus Inverter/Charger, a charge controller that manages battery charging, and a generator.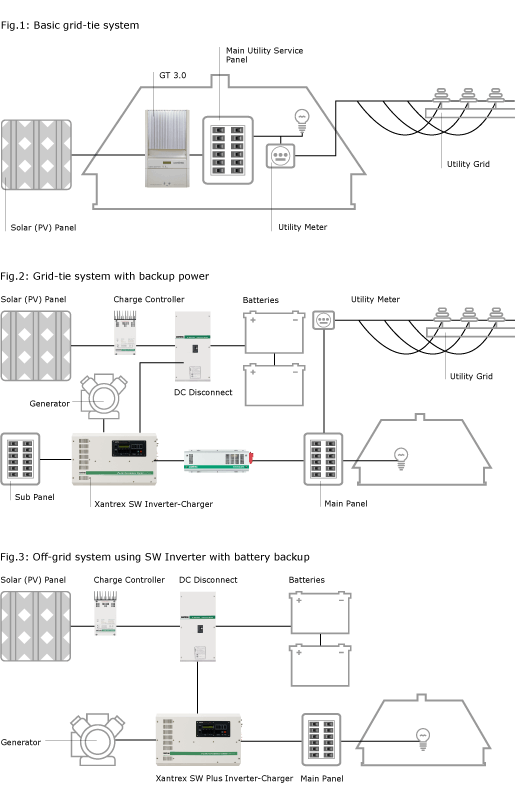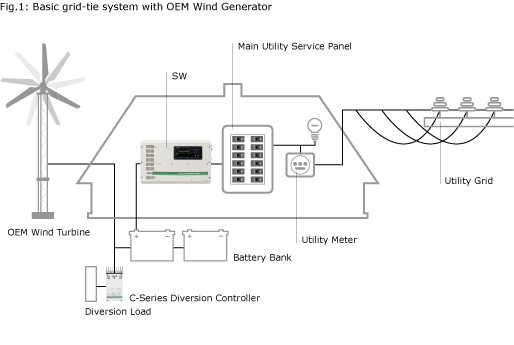 Grid Tie OkGT
™
Everything in one complete package,
systems are our standard complete packages that include everything you need to make your own electricity.
Sell electricity back to your utility company, No Batteries Required! Utility Tie To the Electric Grid.
A basic grid-tie system, as shown on the right, consists of solar cells and a grid-tie inverter. Solar cells take the Sun's energy and turn it into DC electricity. The inverter turns the DC electricity generated by the solar cells into utility grade AC power for use in your home or business.

To enjoy the benefits of green power production and protect your family from blackouts, you can choose a Xantrex grid-tie system with batteries and a generator, as shown in Figure. When utility power fails, your power system will automatically provide power to run your home security system, refrigerator, lights, computer and other vital appliances.

A grid-tie system is an effective way to reduce your dependence on utility power, lower your electric bills, increase green energy production and improve the environment.

Off-Grid Commercial and Industrial System Off-Grid Power
OkSolar XW Hybrid Inverter/Charger system

The OkSolar XW Hybrid Inverter/Charger system is a true sine wave inverter/charger that can be used for both industrial and commercial applications; stand-alone, grid-backup, and grid-tie with battery energy storage. Capable of being grid-interactive or grid-independent, the XW Series will operate with generators and renewable energy sources to provide full-time or backup power. OkSolar System can process multiple forms of incoming power making it a popular choice for off-grid applications (those not connected to the utility grid), as it provides Commerce and Industries with a completely autonomous supply of electricity from OkSolar. Most applications use solar arrays, but a wind generator, micro-hydro generator, and/or a fuel generator can also be incorporated into the system.
OkSolar Off-Grid Power

The OkSolar Xantrex XW System is a fully-integrated, battery-based system, designed for Industrial and commercial solar and backup power applications. Engineered using a complete systems approach, the OkSolar XW System stands out from its competition, with a reliable, clean, compact design and integrated balance-of-systems components.
Instructions xantrex_XW-Hybrid-Inverter-Charger_Installation-Guide.pdf

Integrated balance-of-systems components
120/240-volt split-phase operation and true sine wave output
Unsurpassed surge capacity - innovative Full Digital Control regulates voltage to prevent a drop during a power surge.
Full 200% rated output power is delivered to the load
Efficient, power factor corrected, high-current, multistage
battery charging
Certified to UL1741 and CSA for utility-interactive applications
Easy and inexpensive to install
Local display on inverter shows output power, charge current and battery level, to provide system status at a glance
Designed for easy field installation with manageable building blocks

Features

• True sine wave output
• 120/240 volt AC spilt-phase operation
• Dual AC inputs
• Capability to work with two-wire and three-wire generator starting systems
• Integrated design to minimize external balance-of-system components
• XanBusTM-enabled network communication
• Certified to UL1741 and CSA for utility-interactive applications
• Unprecedented surge capacity
• Efficient, power factor corrected, high-current, multistage battery charging

Optional Accessories

• XW Power Distribution Panel 865-1015
• XW Connection Kit for Second Inverter 865-1020
• XW Conduit Box 865-1025
• XW Solar Charge Controller 865-1030
• XW System Control Panel 865-1050
• XW Automatic Generator Start 865-1060
The OkSolar Green packages include:
Either BP, EverGree, Sanyo®, Sharp, GE, or Shell solar modules with "MC" interconnects.
OkSolarMount™ mounting structure including rails, mounting feet and splice kits.
Pre-wired OkPower center (except for the GT 3.0 and the SunVista) for the grid tie inverter consisting of an aluminum back panel, NEMA 3R-AC and DC disconnect switches and an optional cumulative kWh utility-grade meter.
Depending on system One of the following grid tie inverters: Fronius IG 2000, IG 3000, IG 4000, IG 4500LV, or IG 5100, Xantrex GT 3.0, SMA SB1800U, SB2500U, or SB6000U, Sharp SunVista.
Wind Generators (Only on systems with wind conbination.
Wiring includes #10 AWG MC interconnect extension cords and wire clips, PV grounding system, PV combiner if needed, all junction and pull boxes.
Run wiring from the solar array to the main panel is supplied by the installer
Documentation includes electrical drawings, data sheets, warranties, installation instructions and owner's manual(s)
Batteries for the (Off-Grid system Only)
Battery bank of 4-40 kWh gives instantaneous backup power during utility blackout or outage, allows uninterrupted operation of important loads, is recharged each day by the solar array as long as the outage continues.
Wind Generators

Small wind systems are used for individual homes and businesses that are off-grid and grid-tie. A small off-grid wind system consists of a wind turbine, which generates electrical power, a battery bank that stores the power, and a Xantrex inverter. In many locations hybrid systems that include solar panels and a generator are used to ensure a "round-the-clock" electricity supply.

A grid-tie wind system may be as simple as a wind turbine and a Xantrex grid-tie inverter. Depending on the amount of power being used by the household, electricity is either fed to or accepted from the utility.

The wind turbine is placed on a tower at a height of up to 100 feet where the rotor blades are exposed to faster and less turbulent wind. This enables the turbine to produce the maximum amount of power. Usually, two or three blades are mounted on a shaft connected to the turbine to form a rotor.

Wind blowing over the blades causes them to lift and rotate. This rotation is used to spin a shaft inside a generator that converts the motion into electricity for use in the house or business.

Wind is a completely renewable fuel source and produces no health risks and no air pollution. For information on complete wind systems follow this link to Wind Generators



Off-grid combined wind and diesel solutions for island nations, farms, remote areas, cell towers, exploration equipment, backup power & water pumps for natural gas mines; rapid deployment diesel & wind solutions (to include airdrop) to disaster areas for power to emergency and medical equipment, water pumps; on-grid applications for farms, factories, remote communities; and wind farm deployments. Available in 3Q 2007/08
System configurations: Residential - Commercial - Industrial - Military

Single Phase and three phase

AC voltage: North American and International
Inverter/Chargers - 115 VAC/50Hz
Inverter/Chargers - 120 VAC/60 Hz
Inverter/Chargers - 230 VAC/50 Hz
Inverter/Chargers - 220 VAC/60Hz
OkSolar Systems to give a series of seminars on: Solar Power for Farms & Ranches

IQ Solar trees will Power the Future click here for more information or contact us! Free parking spaces are generally far too narrow and also very rare. From this point of view, the idea of using such parking spaces for solar trees appears quite illogical. However, at the front corners, where most cars are rounded, there is enough space to install them. With an average power of 400 Wp, the individual units are admittedly not particularly powerful, but there are many free corners, which add up to a lot of electricity. UPS systems by IQUPS

ATTENTION SOLAR BUYERS! There is a world-wide solar systems shortage and prices are about to increase. Stock availability changes daily if not hourly.


Monthly Energy Production From OkSolar.com GT™ Systems
(Estimated average monthly kWh per month)

Avarage Electric Bill per Month

Equivalent Kw System Size (CEC) in AC Watts

Roof Space Needed

OkSolar Item#

1

$120.00

3.07 kWh

210 sq feet

021798

2

$240.00

6.01 KWh

490 sq feet

021709

3

$360.00

7.81 KWh

730 sq feet

021710

4

Plug In systems

0KWh

0 sq feet

021712/24

Savings
Monthly Energy Production From OkSolar.com GT™ Systems
(average monthly kWh per month)

STA40P8

STA40P12

STA40P16

STA40P24

STA55P32

STA55P40

Zone 1

65 kWh

100 kWh

135 kWh

200 kWh

270 kWh

340 kWh

Zone 2

75 kWh

115 kWh

155 kWh

230 kWh

315 kWh

400 kWh

Zone 3

85 kWh

130 kWh

175 kWh

260 kWh

355 kWh

450 kWh

Zone 4

95 kWh

145 kWh

190 kWh

285 kWh

390 kWh

490 kWh

Zone 6

115 kWh

170 kWh

225 kWh

340 kWh

465 kWh

585 kWh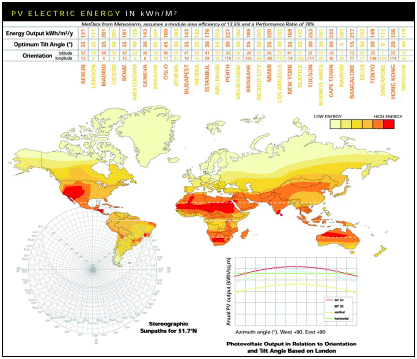 Reduction* On Annual Electric Bill From OkSolar.com GT™ Systems
(average annual reduction in $/year, assuming rate of 12 cents/kWh)

STA40P8

STA40P12

STA40P16

STA40P24

STA55P32

STA55P40

Zone 1

$90

$145

$195

$290

$390

$490

Zone 2

$110

$165

$220

$330

$450

$575

Zone 3

$120

$185

$250

$375

$510

$650

Zone 4

$135

$210

$275

$410

$560

$705

Zone 6

$165

$245

$325

$490

$670

$840
*Your actual energy production and bill reduction will be dependent on your local micro-climate, array orientation, tilt angle, electric utility rate, and other factors. The values supplied here are for rough comparison purposes only.
Energy Rebate Details Check to see if rebates are available in your state. DSIRE is a comprehensive source of information on state, local, utility, and federal incentives that promote renewable energy and energy efficiency. Choose one or both databases to search:
Home Samples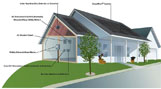 Click Here for More Pictures
Solar Cabins,
Are you tired of kerosene lamps and flashlights when you retreat to your cabin?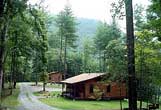 Solar Cabin Kits

Are you tired of kerosene lamps and flashlights when you retreat to your cabin? For less money than you think you can install a fully functional solar electric system in your cabin or weekend home to operate your lights, water pump, small appliances, entertainment and computers. In most parts of the world, solar is actually cheaper than batteries, kerosene or even installing and operating a generator.

Applications: Cabin, Cottage, Vacation Rental, Chalet, Vacation Rentals Cabins, Chalets, and Cottages, Cabins: Vacation Cabin, Cottage, Chalet, Lodge, Resort, Beach House and Rentals, Directory of Cabins, Chalets, Cottages, Lodges, Beach Houses, cabins, cabin, chalet cottage, vacation rentals, lodge, resort, beach house, getaway, honeymoon, log cabin, family hunting, fishing.
Basic System: Item# 00140
160 Watt Solar Panels
Solar Mount Uni-Rac
Solar Boost 2000E Controller
6 Volt Deep Cycle Batteries
Battery Interconnects
10/2 Direct Burial Wire (100')
Standard System: Item# 00280
300 Watt Solar Panels
Solar Mount
Combiner Box
DC Disconnect
Charge Controller with LCD
Deep Cycle Batteries
Battery Interconnects
10/2 Direct Burial wire (100')
Deluxe System: Item# 00450
500 Watt Solar Panels
Solar Mount
Combiner Box
DC Disconnect
Solar Boost 50 with display
350 AH Deep Cycle Batteries
Battery Interconnects
2/0 10' Inverter Cable
DC Power Center
30 Amp Breaker Installed
10/2 Direct Burial Wire (100')
Portable Solar Electric Generator Its flexible platform design allows it to be easily transported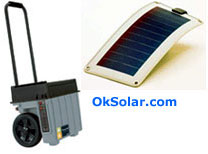 electronic generator that's portable and rechargeable More Info
IQEnergy: IQ Fuel cells are now available as an alternative source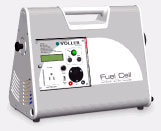 for renewable energy. Unlike traditional power generators, they don't require gasoline to generate power. They also provide an alternative to solar generators because they do not depend on any external power gathering equipment. These units are compact, durable, and built to power a wide range of applications.
The Best Generator Ever!
Applications: Airports, Computer Rooms, Hospitals, Traffic, UPS
Smart designs with IQ Fuel Cells for smart energy applications Contact us today! >
Technical Specs
---