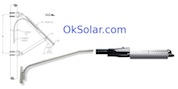 Item no.: 001679
Manufacturer: OkSolar
Solar Bridge Lighting, Solar Street and Area Lighting,70 Watts LED, Running Time 8-10 hours, World Zone 2 (2-3 Hours of Daily Solar Radiation).

Item no.: 555570
Manufacturer: IQLED
LED Street Light, E40 Retrofit LED Street Light, Design to Replace the Traditional 150W E40 HPS Light Street Light Directly, No Need Change the Cobrahead Casing High Power LED Street Lamp High Brightness - Up to 2,500 Lumens

Item no.: 555572
Manufacturer: IQLED
Bridge Lamp E40 Post Top E40 LED Lamp 360 Degree 36Watts

Item no.: 555574
Manufacturer: IQLED
Bridge Light fixture LED Street Light 224 Watts 20,000 Lumens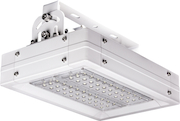 Item no.: 555577
Manufacturer: IQLED BB
Bridge Light Subway High Power Led Light, 6175 Lumens, Input Voltage 85-264VAC, Frequency Range 47~63 Hz.

Item no.: 555578
Manufacturer: IQtraffiControl
Bridge Light Advance Warning Beacon Solar Powered

Item no.: 555580
Manufacturer: OkCarmanah
Bridge Solar Powered Beacons multipurpose solar-powered Bridge Solar light suitable for virtually any navigation or hazard-marking requirement up to 2 nautical miles in range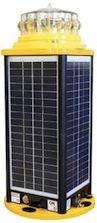 Item no.: 555581
Manufacturer: IQtraffiControl
Bridge Light Solar Powered Warning Beacon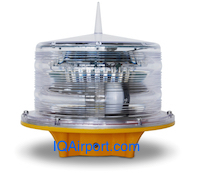 Item no.: 555582
Manufacturer: IQtraffiControl.com
Bridge Solar Powered Beacons multipurpose solar-powered Bridge Solar light suitable for virtually any navigation or hazard-marking requirement up to 2 nautical miles in range

Item no.: 555583
Manufacturer: IQtraffiControl
Bridge 24 Hours Flashing Beacon Solar Powered

Item no.: 555584
Manufacturer: IQTraffiControl
Flashing Bridge Light Beacon Solar Powered