If you'd like an idea of our customer base, please visit: contact/customers.htm
---
Worldwide network of export services and international branches
We continue to expand our distribution network to more markets around the world in order to get our customers the products they need as quickly and conveniently as possible.
Export Services Our System provides a full-service package through export services to customers located outside North America and/Or Europe. Our sales representatives are dedicated to serving customers in every geographic region, worldwide.

Fulfillment Centers: we can ship direct form North America and/or Europe to easy. (Based in your Country you can select the shipping point to reduce the freight costs by: Land, Air o Sea) Note: Depending on inventory we may ship from US or Europe.
Note: depending on inventory, or estimated lead times, we may ship from US or Europe.
---
Shipping Warehouses: (Please do not send mail at this Locations).

Florida: 11956 Miramar Parkway, Miramar, FL 33025

Oklahoma: Wynnewood, OK 73098

---

Europe

Albania, Andorra, Armenia, Austria, Azerbaijan, Belarus, Belgium, Bosnia, Herzegovina, Bulgaria, Croatia, Cyprus, Czech, Republic, Denmark, Estonia, Faroe Islands, Finland, France, Georgia, Germany, Gibraltar, Greece, Greenland, Guernsey, Hungary, Iceland, Ireland, Isle of ManItaly, Jersey, Latvia, Liechtenstein, Lithuania, Luxembourg, Macedonia, Malta, Moldova, Monaco, Netherlands, Norway, Poland, Portugal, Romania, Russia, San Marino, Serbia, Montenegro, Slovakia, Slovenia, Spain, Sweden, Switzerland, Turkey, Ukraine, United Kingdom, Vatican City State.

---

Middle East

Afghanistan, Bahrain, Egypt, Iraq, Israel, Jordan, Kuwait, Lebanon, Oman, Palestinian, Authority, Qatar, Saudi Arabia, United Arab Emirates, Yemen.

---

Africa

Algeria, Angola, Benin, Botswana, Burkina Faso, Burundi, Cameroon, Cape Verde, Central African Republic, Chad, Comoros, Congo, Republic of the / Congo, Democratic Republic of the DJIBOUTI, Equatorial Guinea, Eritrea, Ethiopia, Gabon, Gambia, Ghana, Guinea, Guinea-Bissau, Ivory Coast, Kenya, Lesotho, Liberia, Libya, Madagascar, Malawi, Mali, Mauritania, Mauritius, Mayotte, Morocco, Mozambique, Namibia, Niger, Nigeria, Rwanda, Sao Tome & Principe, Senegal, Seychelles, Sierra Leone, Somalia, South Africa, Sudan, Swaziland, Tanzania, Togo, Tunisia, Uganda, Zambia, Zimbabwe.

---

Caribbean

Anguilla, Antigua & Barbuda, Aruba, Bahamas, Barbados, Bermuda, British Virgin Islands, Cayman Islands, Curacao Dominica, Dominican Republic, Grenada, Guadeloupe, Haiti, Jamaica, Martinique, Montserrat, Roatan Islands, Saint Kitts & Nevis, Saint Lucia, Saint Martin, Saint Vincent & the Grenadines, Trinidad & Tobago, Turks & Caicos, United States Virgin Islands.

---

Central and South America

Argentina, Belize, Bolivia, Brazil, Chile, Costa Rica, Ecuador, El Salvador, French Guiana, Guatemala, Guyana, Honduras, Nicaragua, Paraguay, Peru, Suriname, Uruguay, Venezuela.

---


To U.S. Government, Military, Embassies & Consulates

We offer full service and support to the U.S. government worldwide. When you are Deployed We go with you!

Freight options:

▪ USPS Parcel Post (APO/FPO) (30+ days) worldwide freight.
▪ Standard delivery to any CONUS location.
▪ USPS Priority Mail (APO/FPO) (approximately 3-7 days) worldwide freight (freight charged to customer)
▪ FOB standard delivery to military depots at Tracy, New Cumberland, Travis, Dover, Charleston, and Norfolk with TCN/TAC authorization

Commercial carriers:
▪ Airfreight (3-5 days, depending on location).
▪ FEDEX, DHL, UPS Collect on your government account (2-3 days, depending on location).
▪ DHL, FedEx, UPS to all locations, including deployed areas.
. Ocean Freight (21-30 days, depending on location) full container loads or less than container loads.
▪ US Embassy Diplomatic Pouch.

* HAZMAT cannot be certified for air shipment and therefore, can only be shipped via surface modes.

---
Custom Design Systems ~ Contact Us.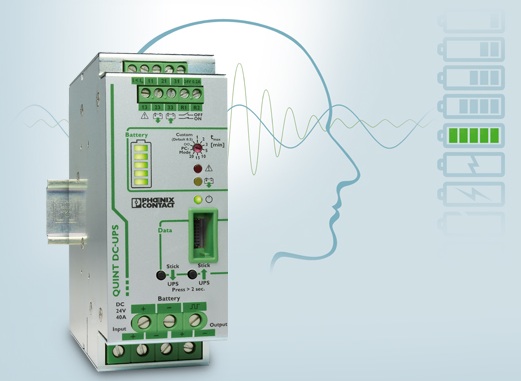 ---