Exportación Solar luces LED, las exportaciones Solar Street Lights motor, luces solares de exportación de tráfico, señales de tráfico de exportación, las exportaciones de energía solar de Soluciones DC.
Español encuentre Soluciones Electronicas a su Alcance. Somos Manufactores, Distribuidores y exportadores de Electronica! Automatizacion - Comunicaciones - Iluminacion, Productores de Energia y Distribucion de Electronica
Hispano Energias Verdes, Iluminación de calles por energía solar

Disponibilidad Inmediata en venta y suministro de modulos solares fotovoltaicos, modulo solar, modulo, modulos, solar, venta, solares, fotovoltaica, q-cells, energia, verde, renovable, fotovoltaico, placa, panel, modulo solar, modulos solares
Contáctenos!
Iluminación Solar

Estos sistemas cuentan con todos los componentes necesarios para su instalación. (exceptuando el poste de montaje).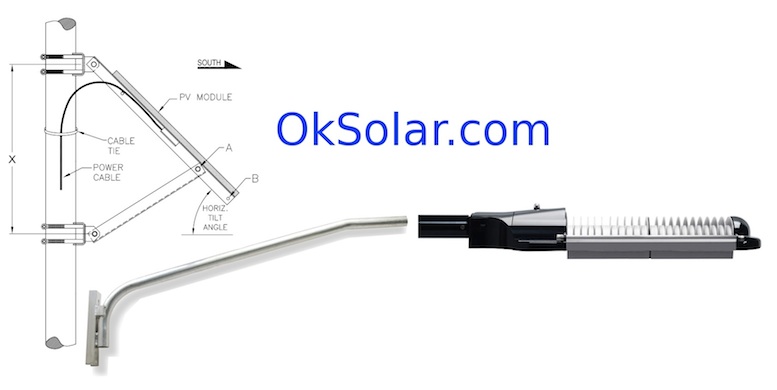 Estos sistemas de iluminación están diseñados para ser instalados donde sea necesario, madera, concreto, metal. Simplemente debe elegir entre usar su propio poste de montaje o nosotros podemos presupuestarle los postes por separado para el sistema de iluminación por el cual este interesado.
Estas unidades pueden ser usadas para: Áreas de Iluminación, Iluminación Náutica, Iluminación de Carteles, Iluminación de Parques, Iluminación de calles, Luces de Tránsito, Iluminación de Centros Deportivos, etc.
Video IP en todo Lugar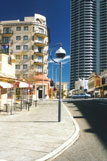 En cuanto a tecnología Video IP ofrecemos soluciones de video en red que se adaptan a sus necesidades actuales y futuras. Nos animamos a afrontar el desafió de que estos productos serán capaces de satisfacer todas sus necesidades a lo que esta tecnología se refiere.
Contamos con una amplia gama de productos que brindan una excelente calidad de grabación y fiabilidad, que permiten beneficiarse con funciones avanzadas de ultima tecnología, como movimiento horizontal, vertical y zoom remotos, función día/noche, audio, detección de movimiento, Power Ethernet, wireless, megapixel y muchísimos beneficios mas.
OK Video IP En Todo Tiempo Y Lugar! Contamos con una exclusiva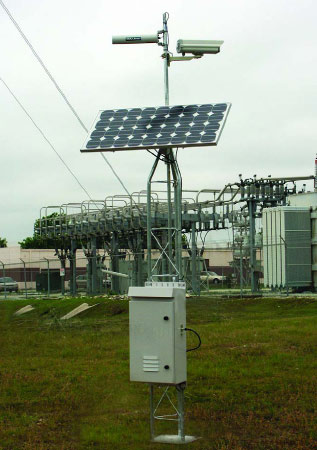 gama de productos Video IP que funcionan alimentados mediante energía solar. Especialmente diseñados para esos lugares donde no es posible acceder a la enegia eléctrica pero que usted o su empresa NECESITA colocar una videocámara.
<<Sepa más sobre esta tecnología>>
<<Más Información>>
Señales de Tránsito
Señales Intermitentes de Precaución Escolar, Señales Intermitentes de Precaución/Advertencia Escolar abastecidas a Energía Solar. Somos

exportadores, distribuidores y manufactureros. Señales Intermitentes. Señales Solares Intermitentes.
Las Señales de Tránsito con Displays de Precaución/Advertencia abastecidas por Energía Solar de OkSolar.com han sido especialmente diseñadas para ayudar a controlar y regular los límites de velocidad y de esta forma contribuir a la existencia de un transito más seguro y libre de accidentes.
Nuestros sistemas de señales intermitentes de Precaución/Advertencia escolar son una solución rentable por excelente ya que acabará con los problemas de inseguridad de sus peatones.
Usando la combinación de energía solar y lámparas LED, nosotros proveemos una completa solución estos problemas con costos de instalación mínimos ya que se elimina la necesidad de realizar los costosos y tradicionales cableados para el suministro eléctrico y el gasto que el uso de estos implica.
<<Más Información>>
Accesorios de Tránsito

OkSolar ofrece una extensa linea de señales de precisión las cuales dirigen el 90 por ciento de toda la luz al conductor, asegurando la conformidad con ITE, Caltrans, Energy Star y muchas otras especificaciones técnicas municipales.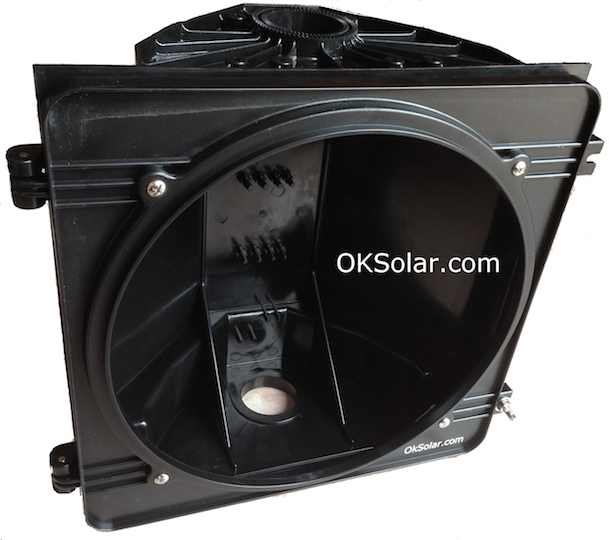 Entre nuestros productos se incluyen modulos ROJOS AMARILLOS y VERDES, que utilizan "state-of-the-art", Tecnología Hi Flux LED. Las Flechas incluyen y una gran variedad de señales para peatones
<<Más Información>>
Energía
Las baterías de combustibles están ahora disponibles como el recurso alternativo de la energía renovable.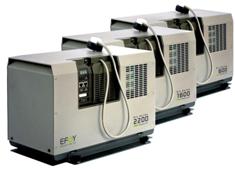 A diferencia de los tradicionales generadores de energía, estos no requieren gasolina para generar la energía. Los mismos, también son una alternativa para los generadores solares, ya que no dependen de ningún grupo de componentes externos de poder.
El Mejor Generador De Todos Los Tiempos...
Aplicaciones: Aeropuertos, Salas de Computadoras, Hospitales, Tránsito, Sistemas UPS y MÁS
Diseños inteligentes con Baterias Inteligentes a Combustibles para usos inteligentes de la energía. Contáctese con nosotros hoy mismo!
Poder
Las unidades SPDC/AP han sido diseñadas para ser fácilmente expandidas: El rango de poder de estas unidades puedan v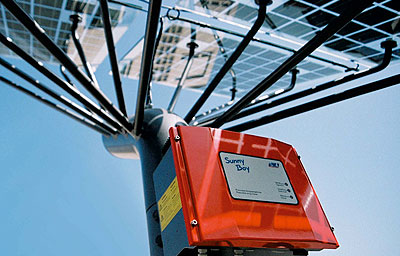 arían desde 2,000 Watts hasta los 10,000 Watts. Estas versátiles plataformas fueron diseñadas especialmente para poder ser adaptadas al uso que el cliente desee, áreas de iluminación, comunicaciones remotas, sistemas de seguridad, y equipamiento de vigilancia, por nombrar tan solo algunas de las aplicaciones posibles.
La carga de poder puede ser duplicada o triplicada con el simple complemento de un sistema de captura fotovoltaico con un costo absolutamente rentable. Preensambladas y Testeadas en Fábrica.
.:: Suministro de Poder Ininterrumpido (UPS Uninterruptible Power Supplies) ::.
<<Más Información>>
GeneralCommunicatios
Comunicando – Alertando – Advirtiendo
Señalizaciones Audibles, Señalizaciones Visuales, Wireless.
Una señal para cada necesidad. Desde.... hasta precaución y seguridad, señales que pueden ser tanto vistas como oídas.

Nosotros podemos ayudarte a Comunicarte y Mover su Información de punto a punto o multipunto. (Point to Po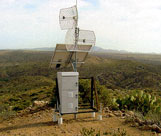 int multipoint).

Los sistemas automatizados de señalización funcionan mejor que ninguno cuando usted cuenta con un grupo experimentado que lo sepa aconsejar. Una empresa con productos innovadores y liderazgo técnico.

Las señales GC vienen con innovadores componentes que satisfarán todas las necesidades que sus aplicaciones de señalización requieren. Desde simples bocinas y campanas que necesiten señalizaciones automáticas de fábrica utilizando su PLC , o un Dispositivo de Red Informática, Wireless, abastecidos por energía Solar y Baterías de Combustible, GC provee una completa solución. Entérese todo lo que las señalizaciones pueden hacer por usted.
Estas aplicaciones Incluyen: Minería Subterránea, Industrias de Transportes, Aeropuertos, Aplicaciones Militares, cualquier aplicación que requieran un Monitoreo veloz, Control Remoto,
Control y Visualización de áreas remotas. Suministro de señalizaciones visuales de pistas de aterrizaje de aeropuertos, luces de aterrizaje, Luces indicadoras de fin de pista de aterrizaje. Luces de Helipuertos/Navegación. Luces de obstrucción de camino. Transporte público, aeropuertos, operaciones y mantenimientos, suministros y equipamiento. Soluciones en señales para aplicaciones industriales, comerciales, institucionales y seguridad. Todo lo que usted precise para satisfacer sus necesidades.
Uso General 900 Mhz./2.4Ghz. Estos transmisores-receptores están orientados para quienes necesitan un alto rendimiento y operaciones confiables en su transmisión de datos.
Señales Visuales
Contamos con una completísima línea de señales electrónicas sonoras y visuales para exteriores y zonas de peligro.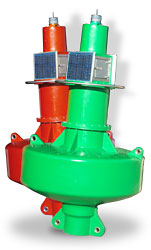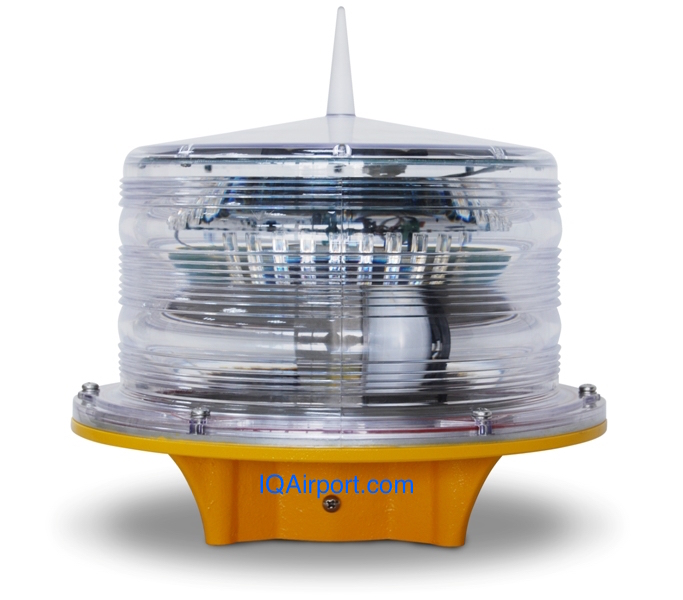 El catálogo de señalización y seguridad incluye Centro de Mensajes en la Estacion de Trabajo de dos lineas, LEDS con indicadores cambiantes multi-estado/nivel, Clasificados para la industria de Marina, faros indicadores de zonas de mal tiempo, campanas y bocinas para uso externo indicadoras de zona de mal tiempo.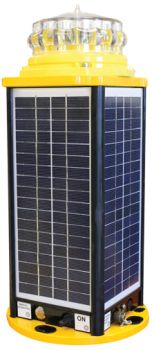 Indicadores de Estado/Nivel

<<Más Información>>
Luces de Aviación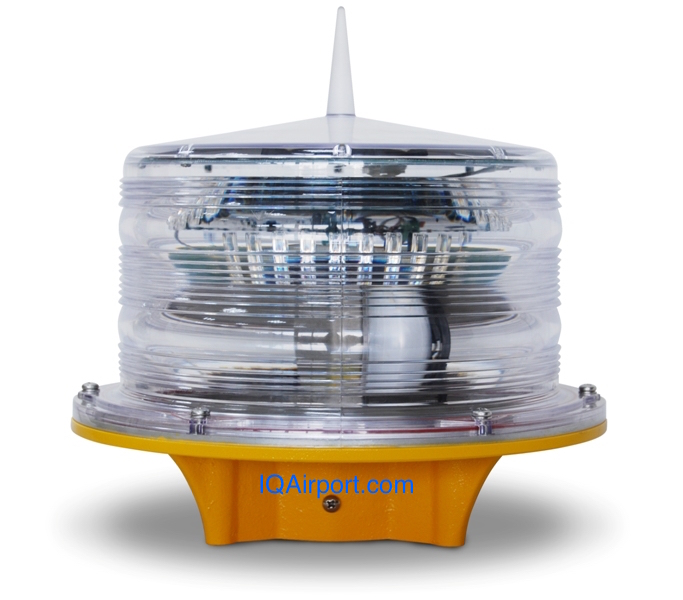 Las Runway Guard Lights son usadas para real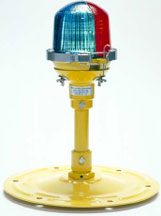 zar la visibilidad del taxiway holding manteniéndose opuestas. Dos partes inmóviles son instaladas en los lados opuestos del taxiway manteniendo la posición de la línea.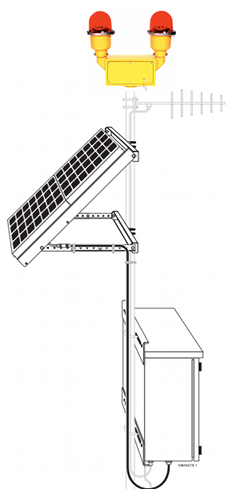 <<Más Información>>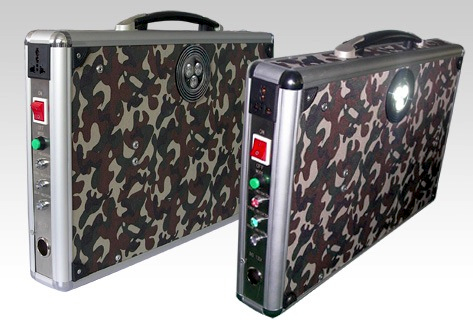 Portable Ok-Power pack

Ok-xPower 1600 is a portable power system that can supply up to 1500 watts of household electricity – enough to run almost any electronic product or appliance you might connect to your wall outlet at home. Ok-xPower 1600 consists of a battery pack that stores electrical energy, state-of-the-art electronics that convert 12 volts from the battery pack to household power, an AC power panel that contains two standard outlets, and a DC power panel that is used to run 12 volt products. These components are packaged into a rugged "cart" with a removable waist handle that allows Ok-xPower 1600 to be wheeled from room-to-room or outdoors over rough terrain.
---
Green Tech Solutions after Natural Disaster
Finding green tech solutions after Natural Disaster, OkSolar "Emergency Energy" has developed renewable energy systems that can deliver resilient and reliable power production during blackout and emergency situations.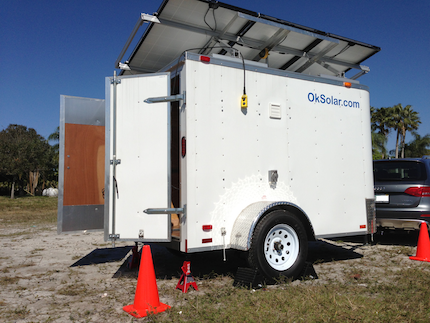 TMPDC® Transportable Modular Solar Powered Storage - Solar Powered Transportable Offices 4-8-16KWh/Day 120VAC 60Hz or 230 VAC 50Hz. single or three faces.

TMSPDC Transportable Modular (Trailer-Modular Power Storage - Offices)
Characteristics: Transportable; Modular; Simple; Rugged; Military Grade. Systems Designed to survive harsh environments.

Special Feature: these units are self-contained inside of a rugged shipping container. The unit remains a 'rugged shipping container' up until the point of deployment, at which time the solar array is exposed and the unit is ready to convert energy from the sun..
Our line of solar transportable power units (TSPDC) provides stand-alone photovoltaic power. These portable units supply AC power just about anywhere the sun shines. Our systems are fully assembled and factory tested for immediate use in the field.Emergency efforts are often hampered by the lack of electricity. Our TSPDC units are designed to fill the gap until power is restored. They can provide refrigeration for medical supplies, water filtration systems can be made operational, and communication equipment can be powered to help in the recovery process.
Our units require only five minutes for one person to assemble:
1. Park the unit (see instruction on solar modules orientation)
2. Switch ON the power unit.
3. Switch ON the lift arms to get to the desired angle of orientation of the Solar Array.
---
Modular electrical energy storage system
This units ensures the integration of renewable energy in the grid, high reliable power supply for grid applications, infrastructure, building and industry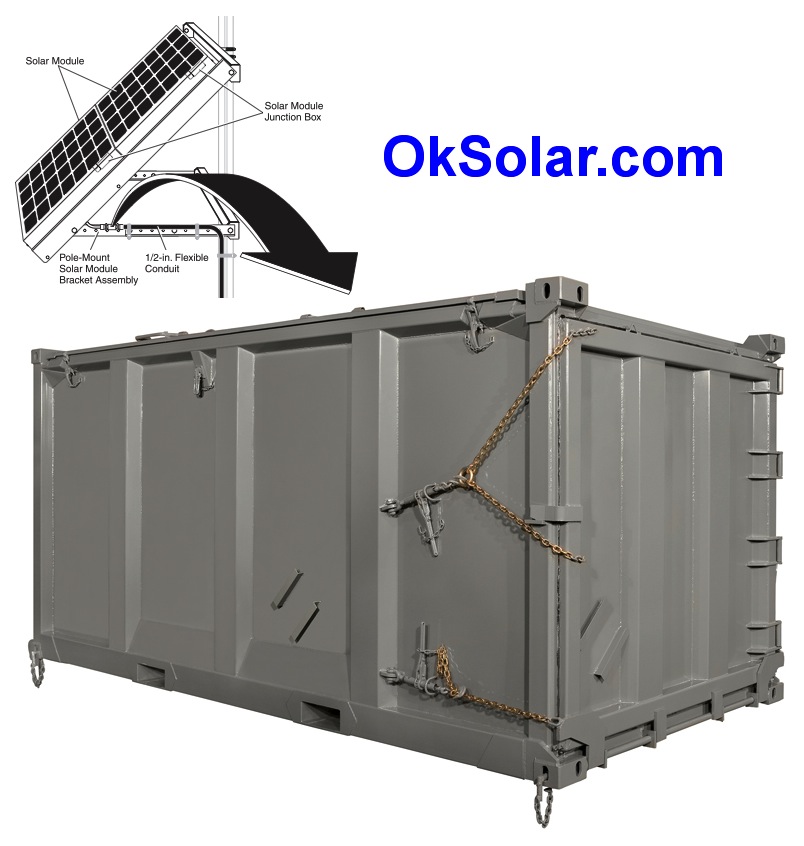 ---