Item no.: 777000
Manufacturer: OkSolar
Battery enclosure Aluminum, One Battery Cabinet Group31.

Item no.: 777001
Manufacturer: OkSolar
Batteries Enclosure, Two Battery Cabinet Group31.

Item no.: 777002
Manufacturer: OkSolar
Solar Batteries Enclosure Aluminum, 4 Battery Cabinet Group31

Item no.: 777003
Manufacturer: OkSolar
Outdoor Enclosure WALL or POLE MOUNT Nema Enclosure, OEM / Vertical Rack Mount Enclosure Manufacturer for Telecom, Traffic, Wimax, LTE, Security Outdoor Nema 3, 3R, 4, 4X Cabinet Enclosures

Item no.: 777005
Manufacturer: OkSolar
Single Bay Outdoor Enclosure, POLE OR WALL MOUNT

Item no.: 777006
Manufacturer: OkSolar
Pole or Wall Mount 1000 BTU A/C, Populated 4 Square Outlet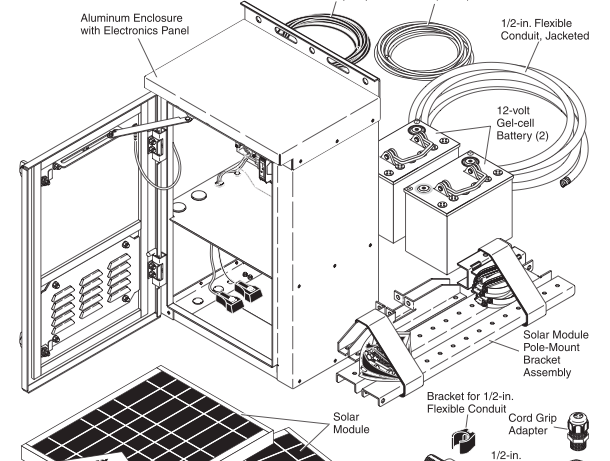 Item no.: 8266
Manufacturer: OkSolar.com
Aluminum Enclosure Electronics, Outdoor NEMA Enclosures, Solar Energy Battery Enclosures, That Meet NEMA Specs, our enclosures can be deployed in harsh outdoor environments both rural or residential.