Item no.: 777000K
Manufacturer: OkSolar
Extra Door Key – #E3-5-15, Cylinder type series 777000

Item no.: 7774013
Manufacturer: OkSolar
Enclosure Wall or Pole Mounting Shelf Enclosures

Item no.: 7776025
Manufacturer: OkSolar
Premium Mounting Brackets - for wall/pole mounting, ideal for series enclosures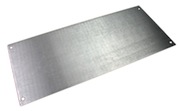 Item no.: 7776026
Manufacturer: OkSolar
Back panels are made of 0.080" brushed aluminum with four mounting holes

Item no.: 7776147
Manufacturer: Tripp Lite
Power Distribution Unit Metered PDU 1U 13 Outlets 15 Amp, Vertical all-metal rackmount cabinet with detachable mounting flanges allows wall-mount, under-counter, and 19-inch rackmount mounting in both 1U and zero U formats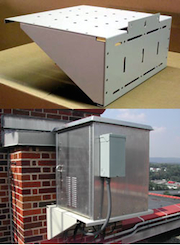 Item no.: Enclosure-Accesories-Wall-or-Pole-Mounting-Shelf
Manufacturer: OkSolar
Enclosure Accessories Wall or Pole Mounting Shelf Racking-Rails, Mounting Shelves, Electrical Power,Locking Options,Bases-Pedestals,AC/DC Distribution.
---
Click here to see more Enclosures Accessories.
---

Item no.: Enclosure-Heaters-and-Fans
Manufacturer: OkSolar
During the winter, keep your Electronics Freeze protection and condensation prevention for many types of instrumentation and equipment. 12 VDC, 24 VDC, 36 VDC and 48 VDC.