Solar Powered Wireless pipeline video surveillance
Solar Powered Wireless pipeline video surveillance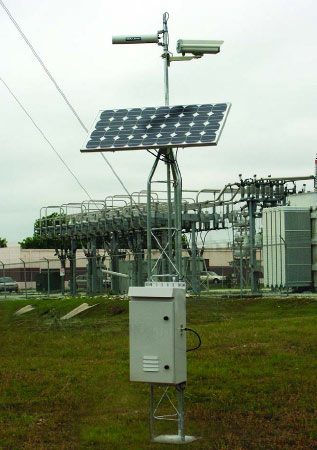 IP Video Anywhere!
Utilizing the best current technology in wireless radios, digital cameras, and solar power, IQMilitary have developed a family of cost effective solutions for remote Military Ruggedized IP video security and surveillance.
Applications:
Military Video Surveillance.
Pipeline Monitoring.
Water Treatments Plants.
Homeland Security.
Public Safety.
Traffic Monitoring.
Remote Surveillance.
Mining.
Monitoring Construction Sites.
Cost effective solutions for remote IP video security and surveillance Military Grade. These systems transcend traditional barriers for operating remote-site video by integrating new secure radio technology with feature-rich IP video cameras, powered completely by solar energy. This enables any authorized user with an Internet connected device to view live video located, literally, Anywhere!.
System includes the following features:
RF Equipment:
Lighting protection and Remote, A family of wireless point to multipoint solutions enabling reliable connectivity for last mile access, campus networking, and security and surveillance.
Camera Equipment Military Grade:
Resolutions up to 5 MP
H.264 Main profile + MJPEG Compression
.60 fps @ 720p, 30 fps @ 1080p, 10 fps @ 5 MP
.1, 2 & 3MP WDR Models Available (100 dB)
Up to 8 different motion detection zones per camera.
E-mail/FTP notification on event occurrence.
IP Addressable.
Solar Equipment:
Charge controllers, Solar Panel, Solar panel mounts, 16' dual conductor solar Cables, Batteries, Cabinet Equipment.
Systems do not include towers, antennas or coax cable.
There are some optional software downloads available to enhance.
Please contact our technicians to determine beast solution.
Click here to see more Products in this Category.
---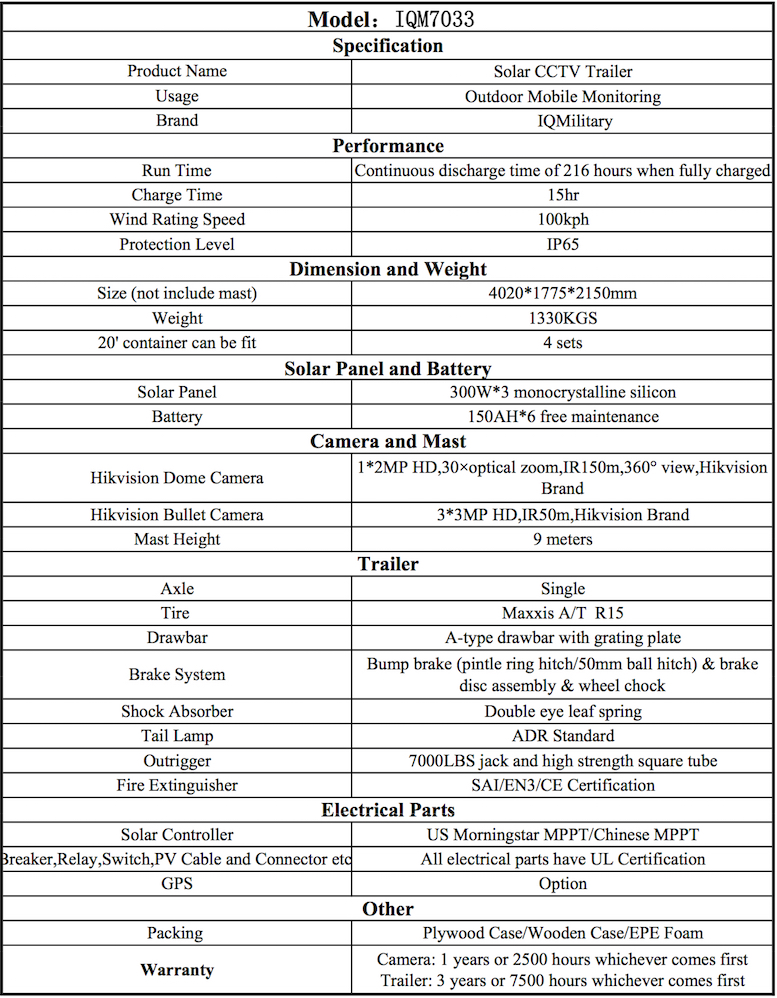 ---
Other Models Available
---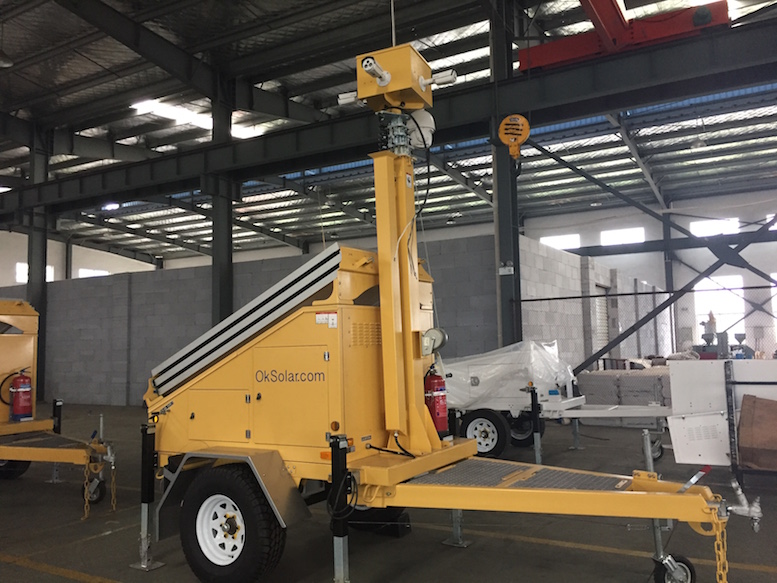 ---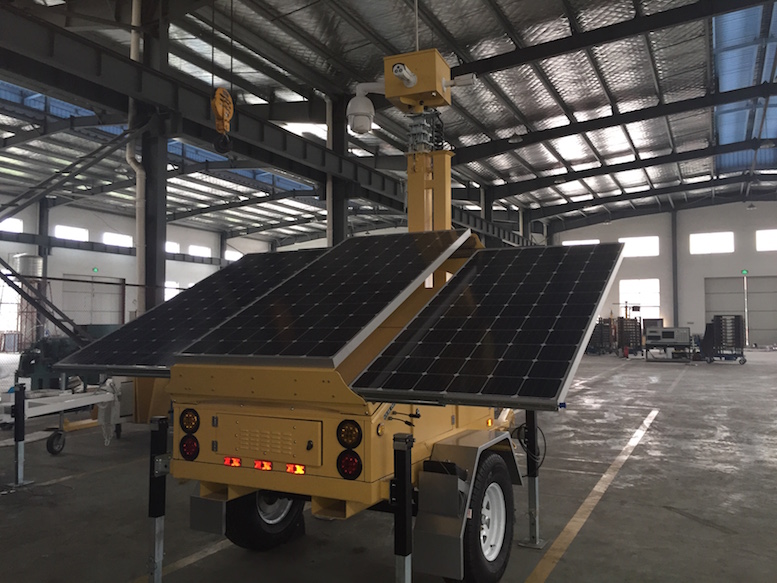 ---
---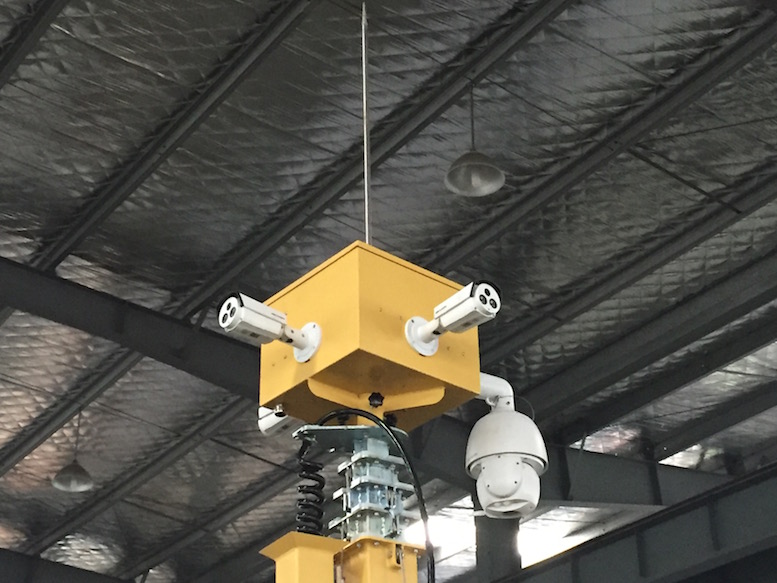 ---
---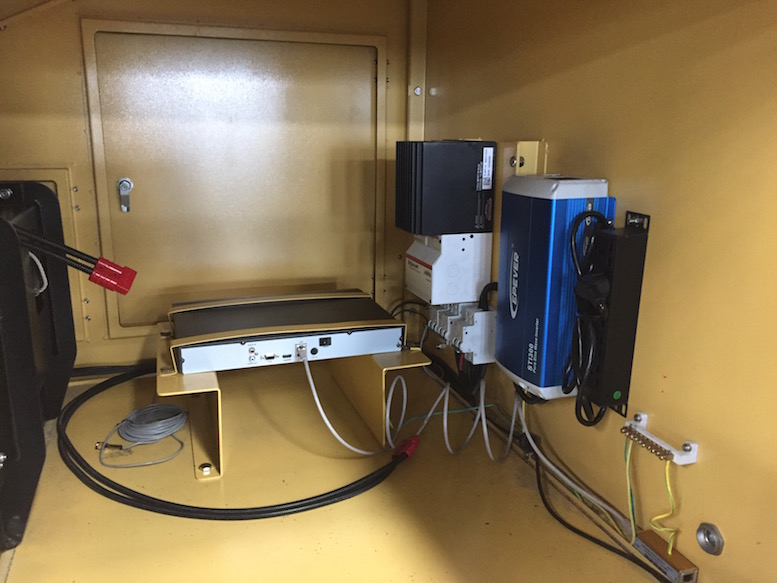 ---
---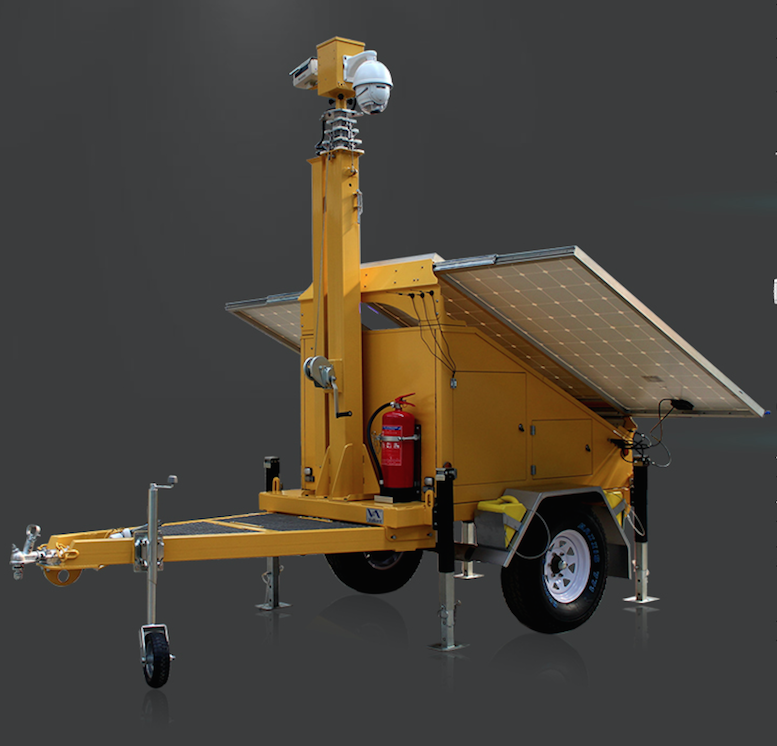 ---
Optional:
High Resolution Weatherproof cctv camera system with IR Night Vision
---

---

---
Since these units are
custom made
, internal and external distribution of components may vary. Pictures are provided to help visualize the final product, but the final product may vary. We will work with your technical department to provide cutting edge technology with the latest technical components.
---
Dimensions and Weight
Length: in.
Width: in.
Height: in.
Shipping Weight: 378 lbs.