Automatic Transfer Relay Double Obstruction Lights
Automatic Transfer Relay Double Obstruction Lights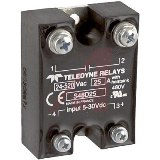 Airport transfer relay to automatically transfer the load to backup light in case of failure in operative light. Double Obstruction Lights with Automatic Transfer Relay In many circumstances it is highly desirable, or required, to employ a lamp transfer relay with a double obstruction light. Upon failure of the first lamp, the relay will transfer power to the second, or standby lamp. Upon failure of the first lamp.

The relay is mounted within the fixture base. This relay is of the single pole, single throw, normally closed type. Only one lamp in the double obstruction light is energized when a transfer relay is used.
Dimensions and Weight
Length: n/a in.
Width: n/a in.
Height: n/a in.
Shipping Weight: 8 lbs.