Wireless Airfield Lighting Control
Wireless Airfield Lighting Control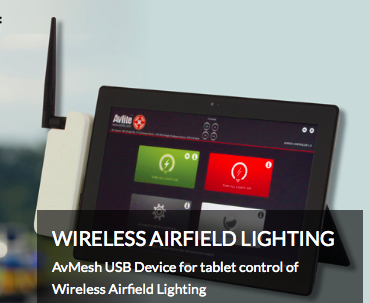 Wireless Airfield Lighting and tablet control of Wireless Airfield Lighting.
USB device can be used with tablet computers* operating Windows 8.1 or greater, and enables wireless control of airfield or helipad lights over a 2.4GHz mesh network. The proprietary tablet interface provides an intuitive and easy to use platform, which gives operators full control over a host of command and configuration messages.
---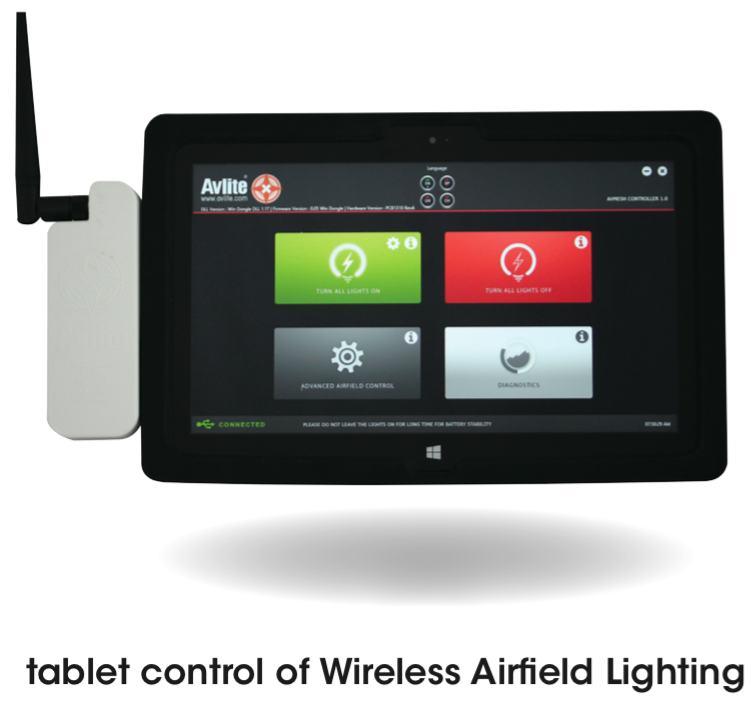 ---
Main Dashboard • Immediately turn all lights ON or OFF directly from the main dashboard • Access advanced command pages & diagnostics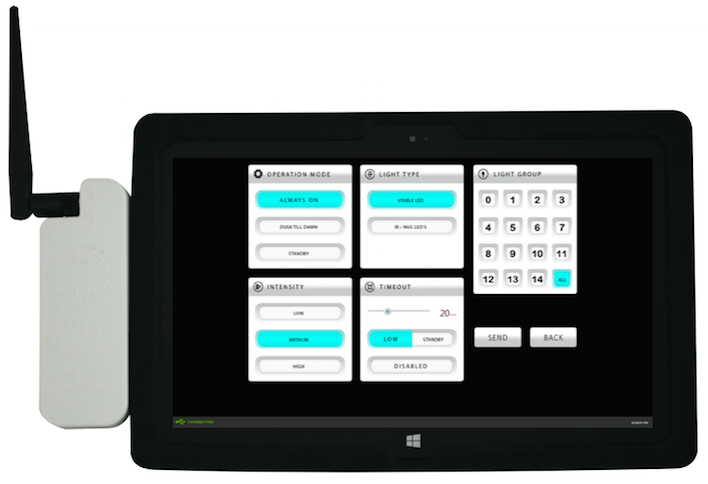 ---
Supports Multiple Languages From the main dashboard, users can select between multiple languages including: • English • Spanish • German • Chinese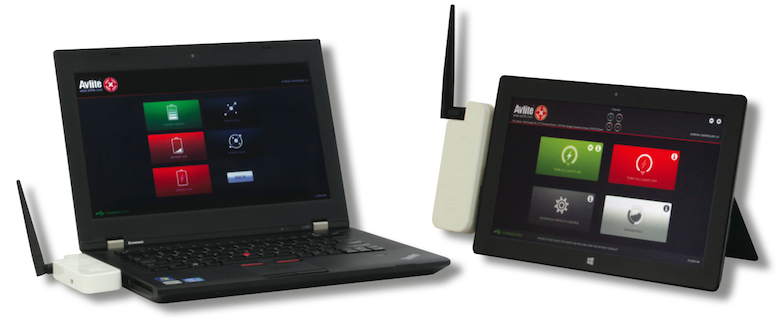 Advanced Airfield Control
Quickly set advanced features from a single screen, including;
• Operation mode

• Light switching between Visible & IR • Light Intensity

• Timeout duration

• Light grouping
---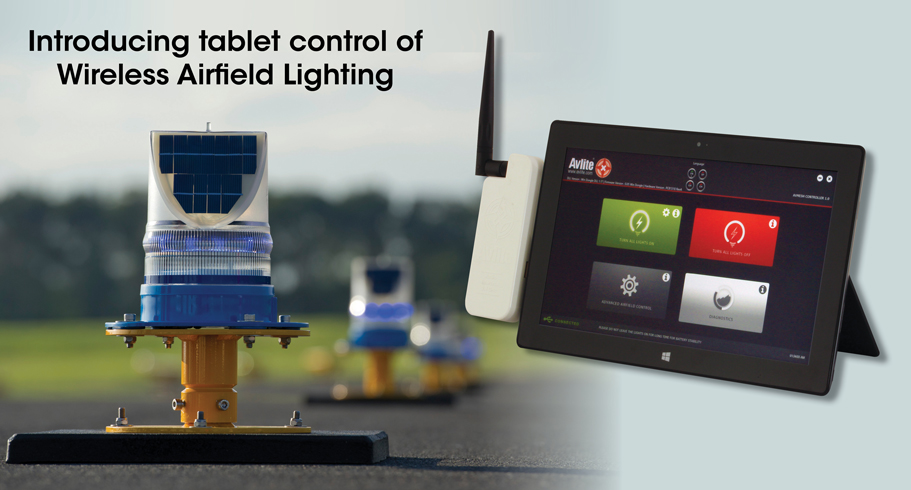 Available pre-configured, or as a USB device only The USB device is available on its own, or pre-configured to a tablet computer with ruggedized case, to allow customers to immediately begin using the system.
• Available as USB device only, and shipped with tablet software for user configuration on their own devices
• Available pre-configured to tablet computer and ready to use
Dimensions and Weight
Length: in.
Width: in.
Height: in.
Shipping Weight: 4 lbs.