ERGL Solar Elevated Runway Guard Light
ERGL Solar Elevated Runway Guard Light

Solar Elevated Runway Guard Light 24 hour flashing, unidirectional LED lamp fixture combined with a remotely mounted solar engine. It is designed to satisfy the structural and environment requirements of FAA Advisory Circular 150– 5345 – 46B (L-804) and ICAO Annex 14 using solar power.
Flashing OkSolar elevated runway guard lights (OKSOLAR-ERGL) provide a distinctive warning to pilots that they are approaching a runway holding position and are about to enter an active runway. The OkSolar OKSOLAR-ERGL has a high intensity LED light source and is powered by our industry-leading OkSolar engine power supply (SPDC). The OKSOLAR-ERGL installs in minutes with no trenching, cabling or external power, and can be relocated just as quickly. Remote controlled or monitored (optional).
An ideal choice for airfields that require improved safety measures but experience difficulties with grid access, a solar OKSOLAR-ERGL makes it even easier to retrofit existing runways with this effective and preventative solution.
---
Runway guard lights provide 24-hour unidirectional marking at runway and taxiway intersections.
The solar OKSOLAR-ERGL installs in minutes and can be relocated just as quickly.
May Includes LED lights, frangible column and tether.
The flash rate of the runway guard light is controlled from an intelligent lighting control system module located in the SPDC; alternating flashes, 45–50 per minute.
Adjustable light beam can be aimed both vertically and horizontally – 0-20° vertically, ±20° horizontally.
Significant reduction of maintenance costs and relamping expenses through long-lasting IQLED.com technology—average LED life of 70,000 hours under high-intensity conditions and more than 100,000 hours under actual operating conditions
Engineered for reliable performance, the energy management system (OKEMS) monitors and adapts brightness to environmental conditions for consistent operation and long life under tough conditions.
7+ days of autonomy (operation without solar charging), scalable to meet requirements up to 40 days.
7+ years of battery life
25+ years of Solar Modules.
Smart OkSolar Charge Controller Bluetooth Remote Monitoring and Control
---
Spec Sheet ✔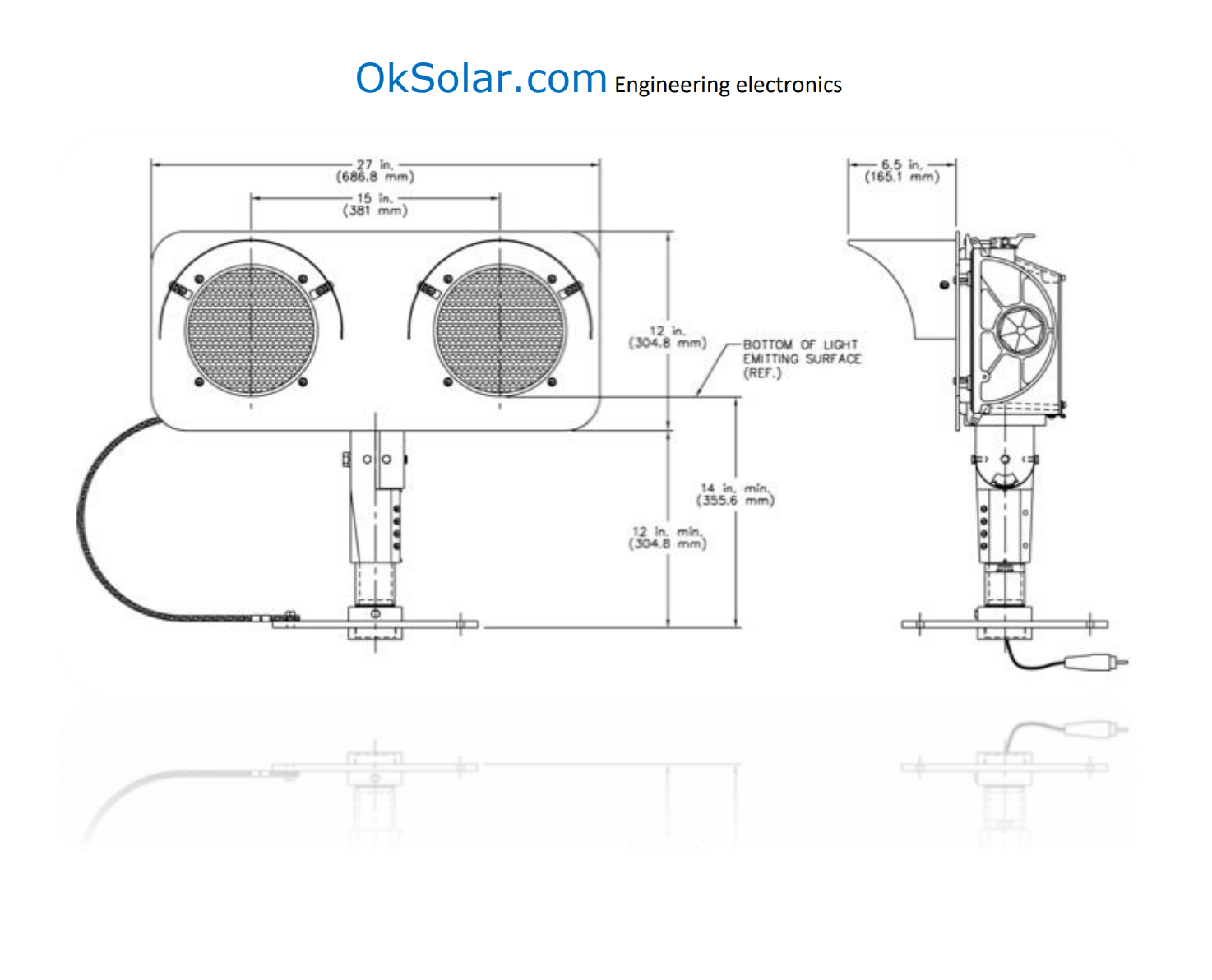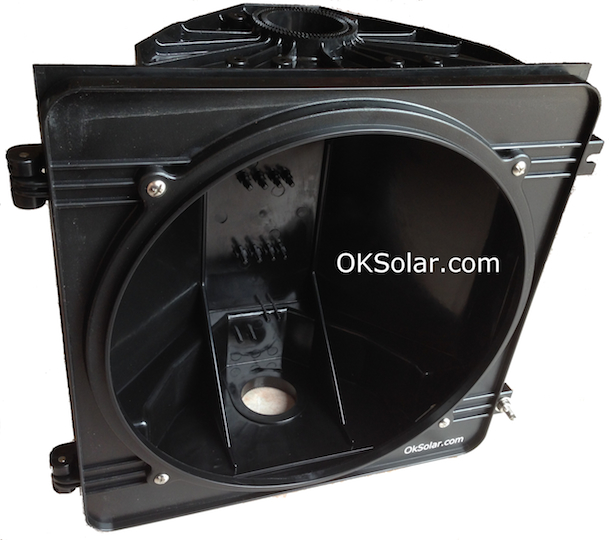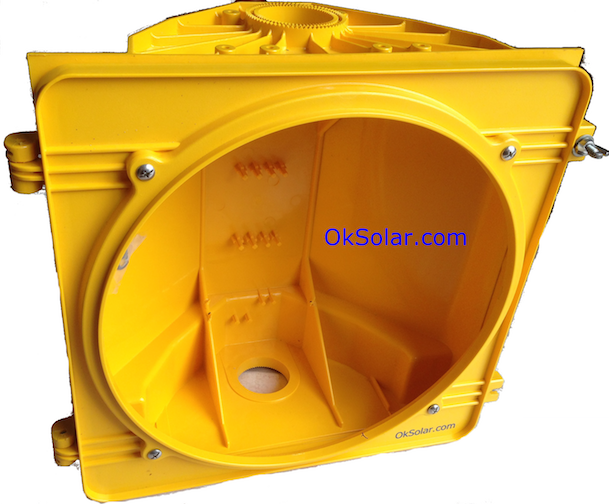 ---
Packaging information:
Brown Box (Individual Packing for each part).
---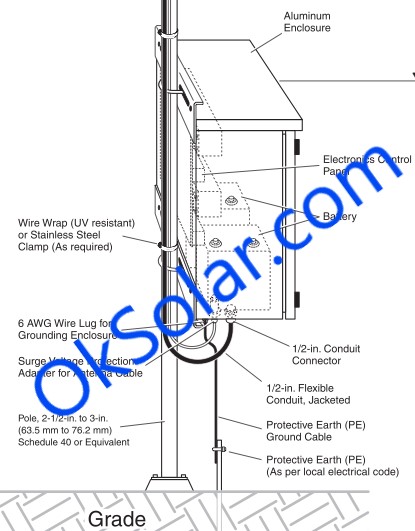 ---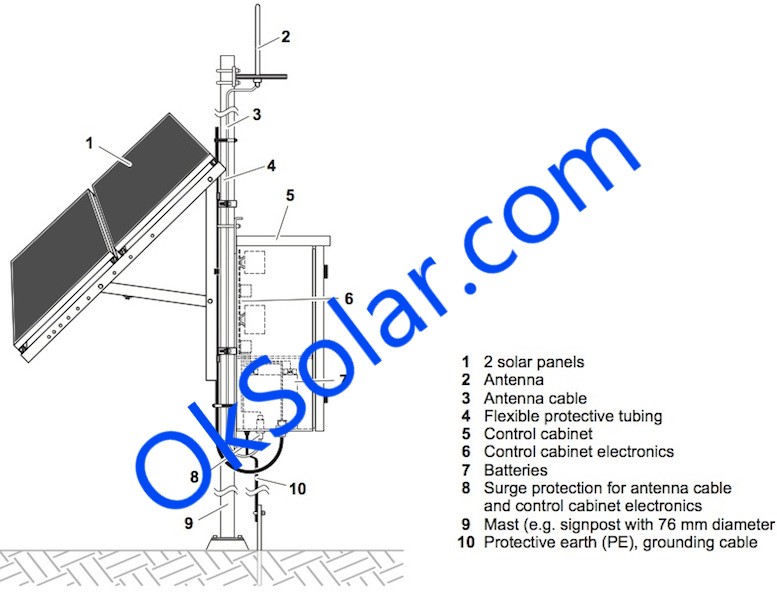 ---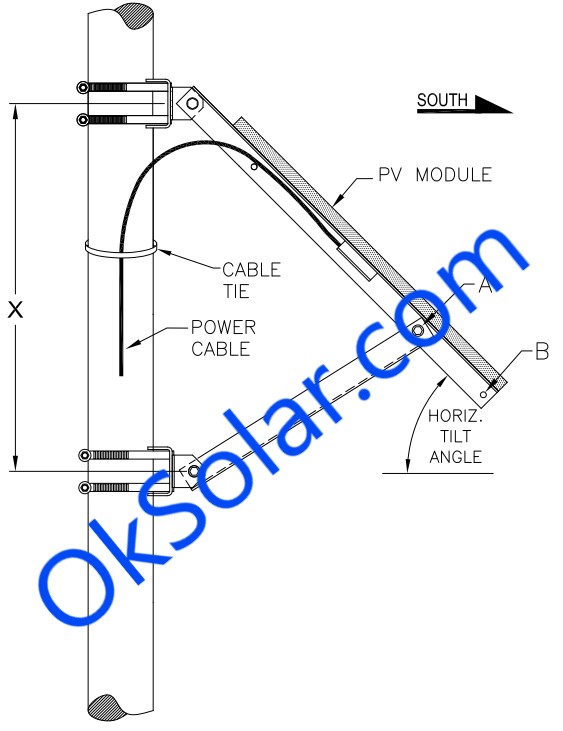 ---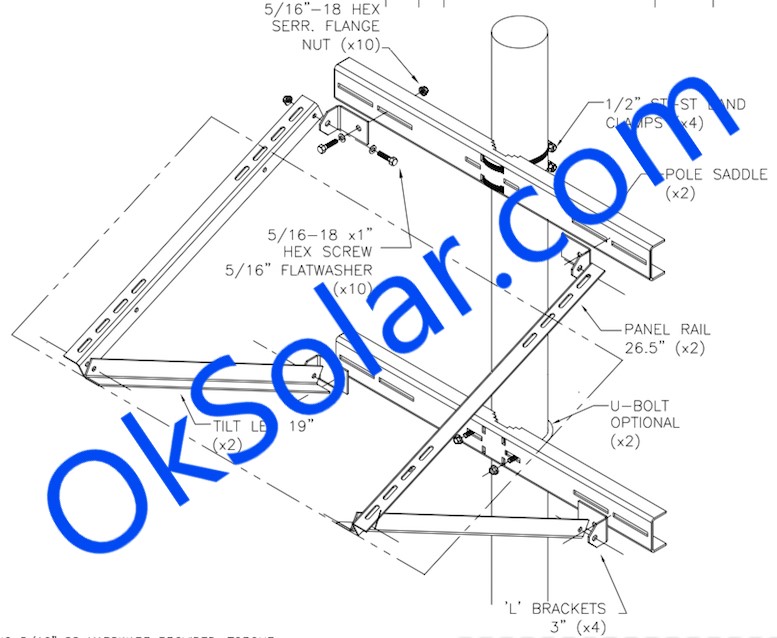 ---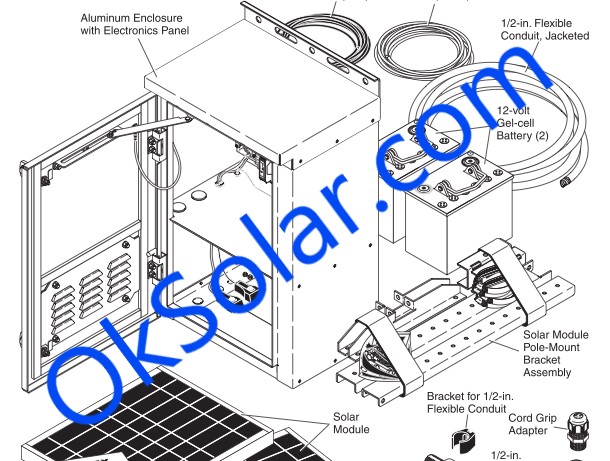 ---
WIND LOADING CAPABILITY Map: Standard mounts are designed to withstand 30 lbs. / ft. 2(approximately 90 mph or 145km/hr.). Designs capable of withstanding greater loads are available upon request. Wind Load: Withstand 150 MPH winds Certified to meet or exceed ASCE-7-05 specifications for 150 MPH, Exposure D extreme wind event!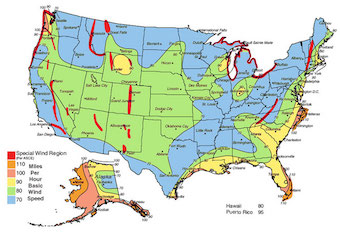 ---
Required an optimally oriented solar panel at the installation site.
Test Conditions: of 1.5 air mass spectrum; 20 degrees C ambient air temp; 1 sun (1000 watts per square meter at POA irradiance); 1 meter per second wind speed at 10 meters above grade)
Solar Powered LED Lighting System Designed for Zone 4.
Zone Type:
To determine the Zone that you are in  Contact us for Information on World Daily Solar Radiation Zones .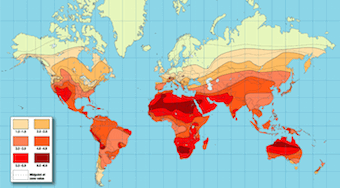 ---

---
Since these units are
custom made
, internal and external distribution of components may vary. Pictures are provided to help visualize the final product, but the final product may vary. We will work with your technical department to provide cutting edge technology with the latest technical components.
---
Dimensions and Weight
Length: n/a in.
Width: n/a in.
Height: n/a in.
Shipping Weight: 250 lbs.