Wind socks 18 inch X 96 feet Orange nylon
Wind socks 18 inch X 96 feet Orange nylon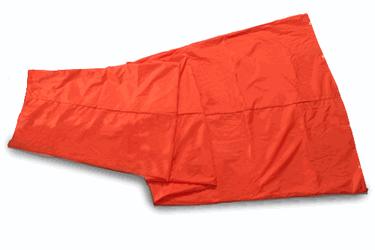 Item no.:
111503
Manufactured by
IQAirport
Estimated Lead Time: *
U.S.
: In Stock
Europe
: In Stock
OkSolar.com Approved
Official Spec Sheet ✔
Windsocks - Airport Windsocks - Aviation Windsocks

18 inches x 96 Inches windsock is FAA approved and orange in color. It is a size 2 and designed to be long lasting with regards to color fade and fraying of ends
Dimensions and Weight
Length: n/a in.
Width: 18 in.
Height: 96 in.
Shipping Weight: 13 lbs.
You can also add these optional items to your order