Solar Beacon Light Blue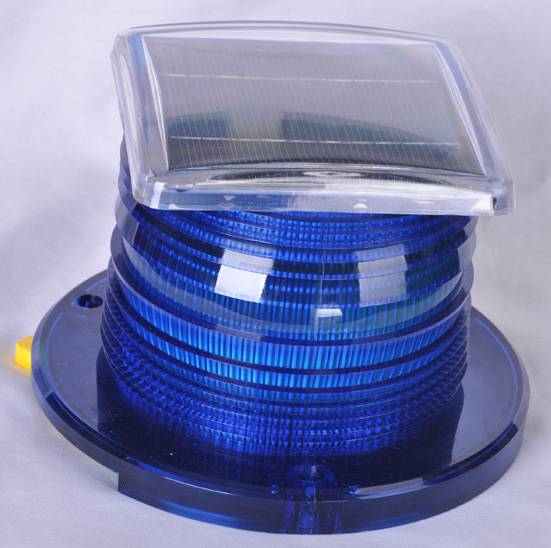 Solar Panel Power 1.5W
Size 110*110mm
Battery Types: Iron phosphate lithium batteries
Voltage: DC3.2V
Capacity: 2.5Ah
Characteristic: long-term, high-energy, environmental protection, the use of more than five years maintenance-free.
LED Types: Ф5 super bright LED
numbers 16PCS
Output Voltage 240mA
Working hours on full charge:
Constant: 10 hours
Flash: 20-40 hours
Flash frequency: Customized (256 code pending)
Visual Distance: 3000 Meters.
Remote distance: 30~50 Meters.
Protection Level : IP 67 (Water Proof)
Case material: polyester shell, durable, waterproof, dust proof.
ON/OFF without Remote Controller : Switch to the Middle, the lights will turn OFF
Switch to the Right, It'll be Auto light sense control,
Automatically turn on at night, and turn off at the daytime.
Swith to the Left, the lights will turn on day & night
ON/OFF with Remote Controller: The switch must be pulled to either Left or Right first, then use the controller choose the lighting mode (steady / Flash / Rotary) ON/OFF can be operated by remote controller as well after the Switch has been pulled to Left or Right.
Working Temperature -30°C ~+60°C
Applications: building, tower, radio/ television & microwave communication towers, chimneys, exploration wells, ship navigation and aircraft runway etc.
Working Temperature -30°C ~+60°C
Manual:
1.-Use Ф10 screw to fix the solar obstruction lights on the wood board or iron board when install the lights.
2.-IC design management, providing 12 pre-flashing mode for flashing, and infra-red remote control through a flashing mode switching, and guarantee that the sunlight and cloudy weather automatically fast charge. ----Remote controller
---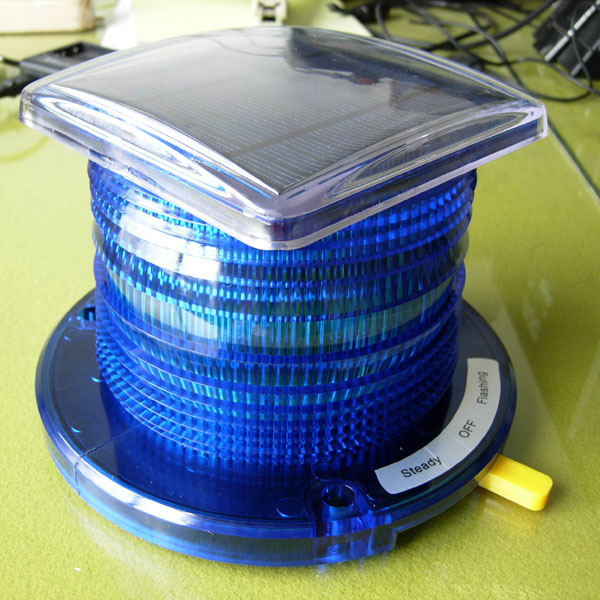 ---
Dimensions and Weight
Length: in.
Width: in.
Height: 1 in.
Shipping Weight: lbs.