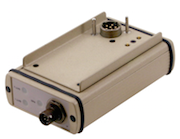 Item no.: 000734
Manufacturer:
Military Battlefield Solar Battery Chargers, MRC-135A Single Battery Solar Charger, BB-390B/U, BB-590/U, BB-2590, BB-2590/U, MRC-2590, UBBL09, UBI-2590, UBBL13, BT-70791
Item no.: 002510
Manufacturer: OkSolar PowerFilm
Solar Field Shelters 2 kilowatt

Item no.: 002580
Manufacturer: IQFuelCell Efoy
Soldiers in the field use IQ Fuel Cells Power Manager

Item no.: 002583
Manufacturer: IQFuelCell
Military Fuel cells for defense applications growing component of the soldiers load is made up of primary and backup power sources for electronic systems like GPS, comms, computer C4ISR gear.

Item no.: Military-Solar-Battery-Charger
Manufacturer: IQMilitary-PowerFilm
Military Foldable Solar Battery Charger Foldable Solar Charger is the next step up in portable power and charging needs, Ultra lightweight, ultra compact, and ultra portable.