Solar CCTV Trailer for Military Surveillance
Solar CCTV Trailer for Military Surveillance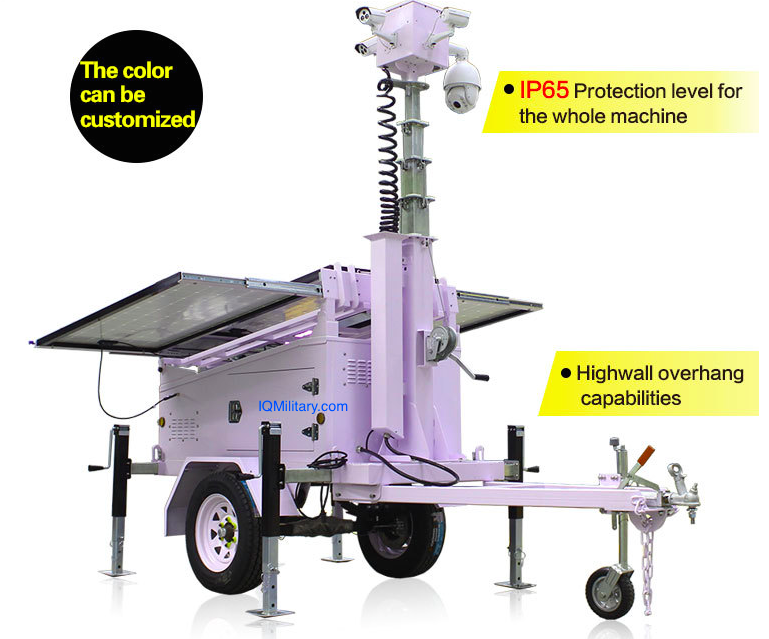 Solar CCTV Trailer Surveillance, High Resolution Weatherproof digital video camera with IR Night Vision, Telescope digital eyepiece camera with IR Night Vision OEM Configurable. Used Through Out The United States and World wide by FEMA Federal Emergency Management Agency, DHS Department of Homeland Security, Disaster Recovery Efforts, Red Cross Disaster Relief, European Union, EU Refugees Camps, NATO North Atlantic Treaty Organization, Disaster Preparedness & Recovery.
---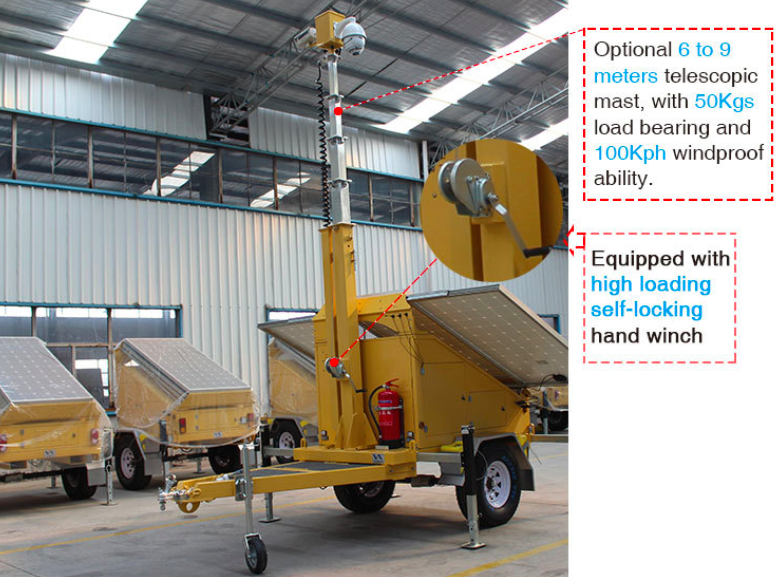 ---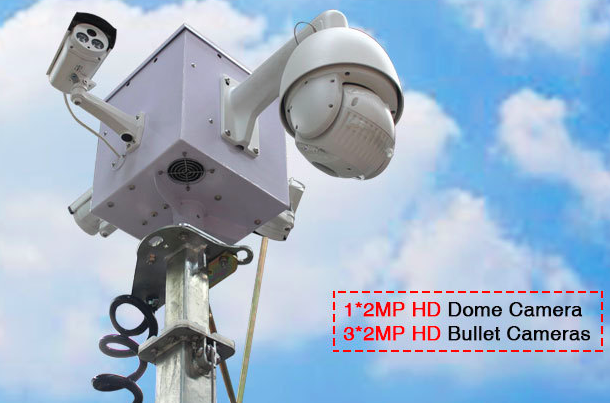 ---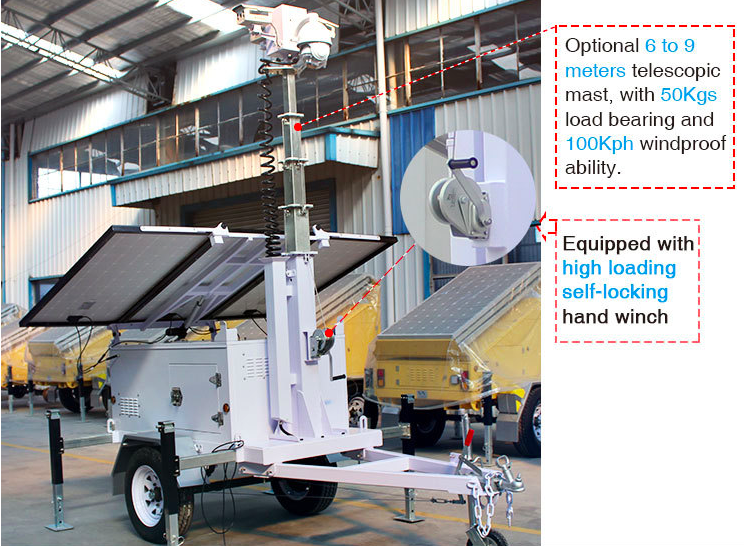 ---
---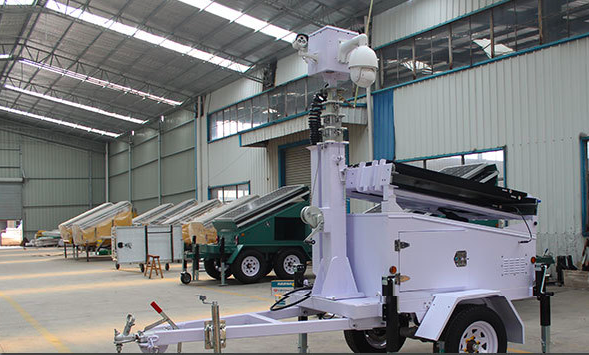 ---
---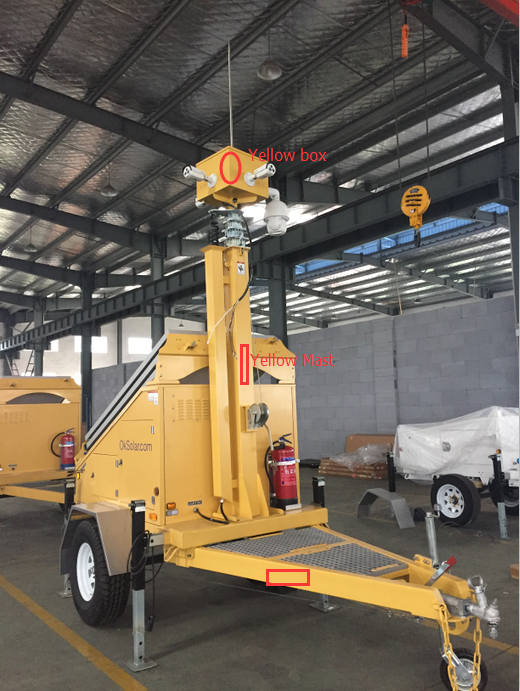 ---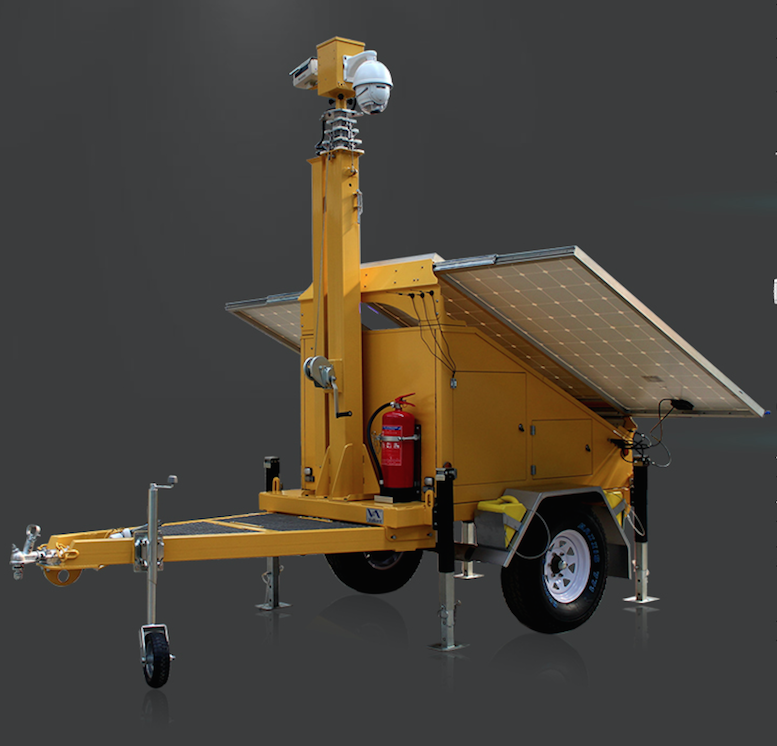 ---
Products Features and Models: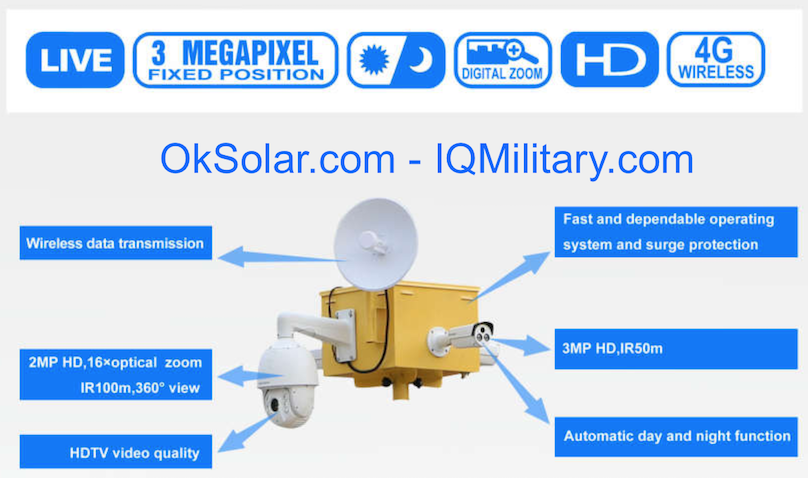 Optional:
High Resolution Weatherproof cctv camera system with IR Night Vision
---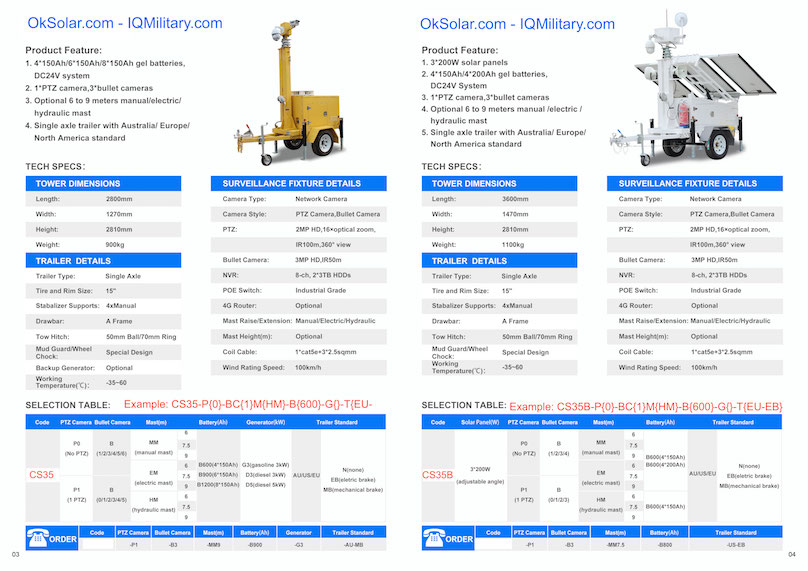 ---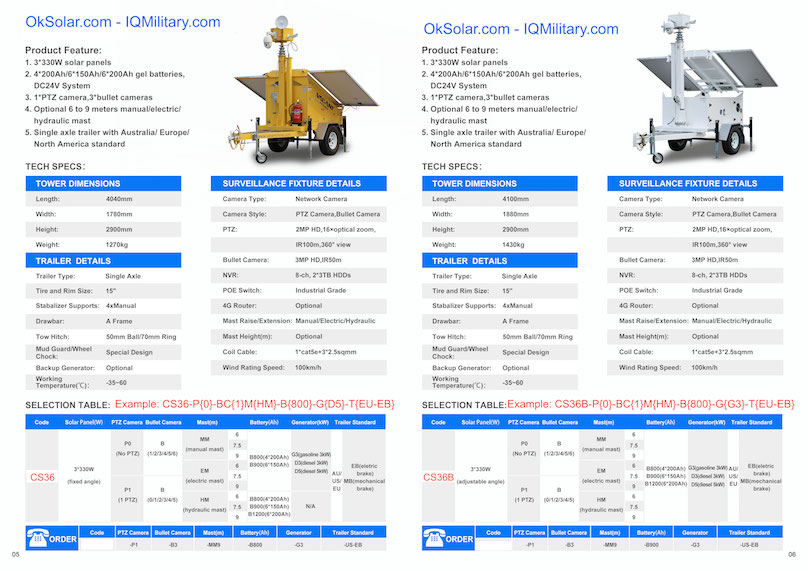 ---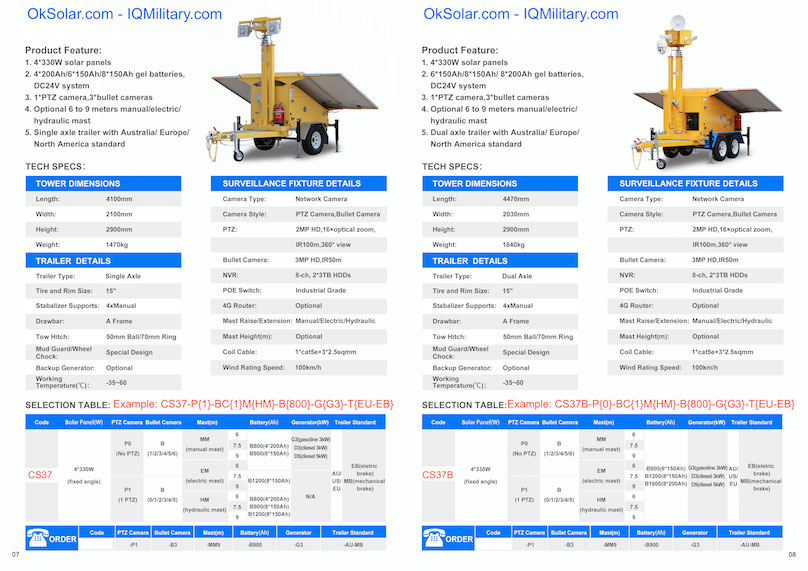 ---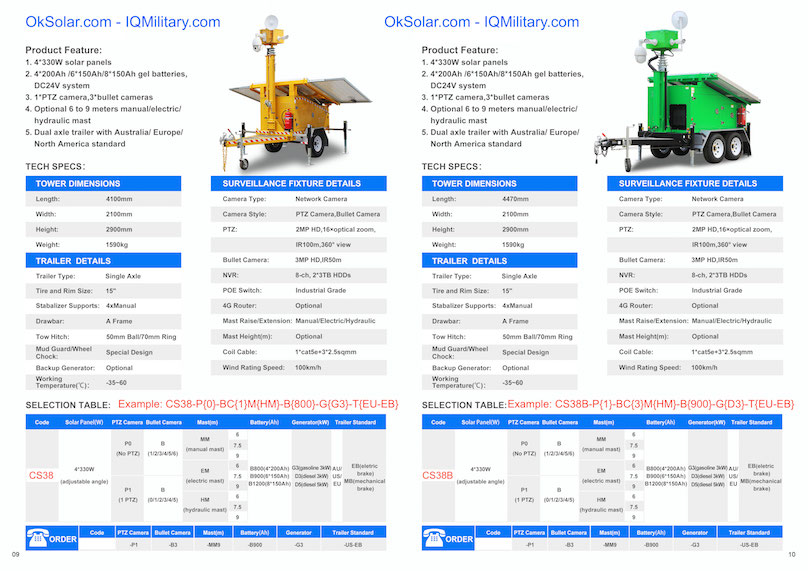 ---
Other Models Available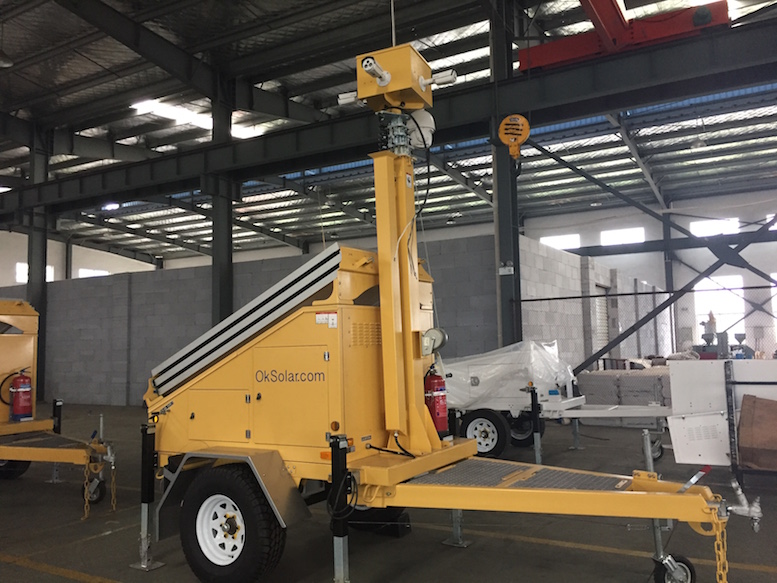 ---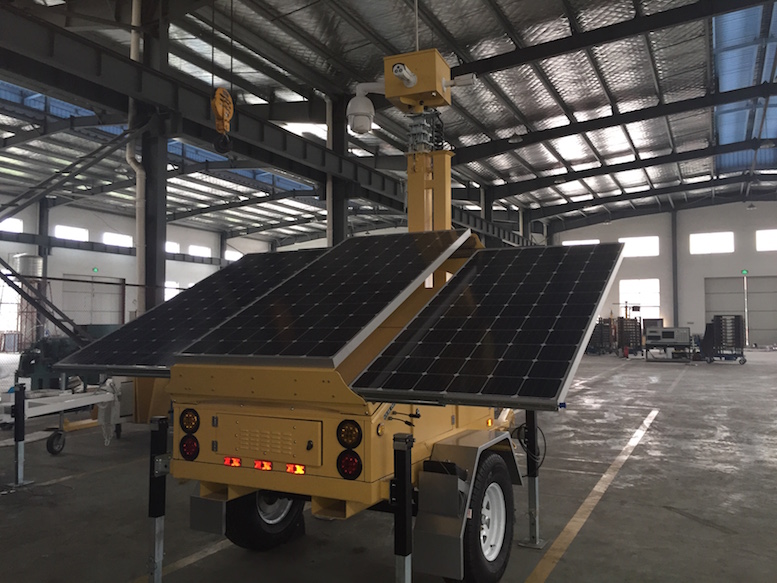 ---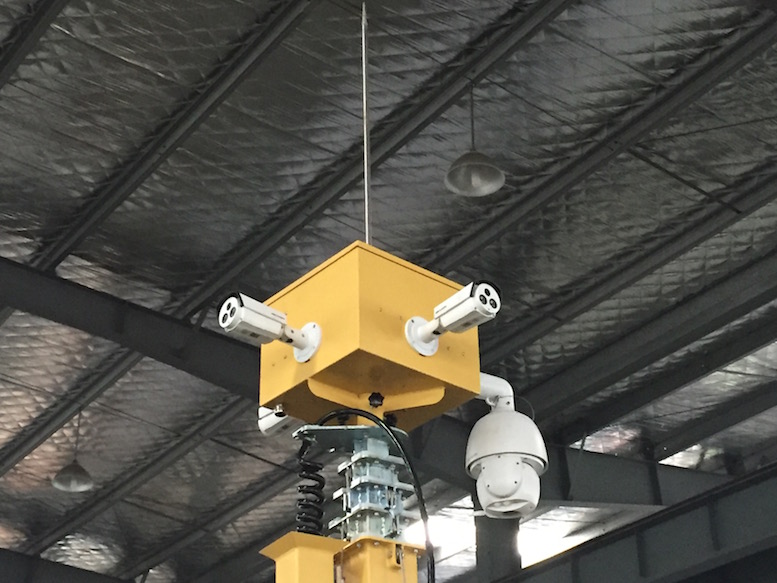 ---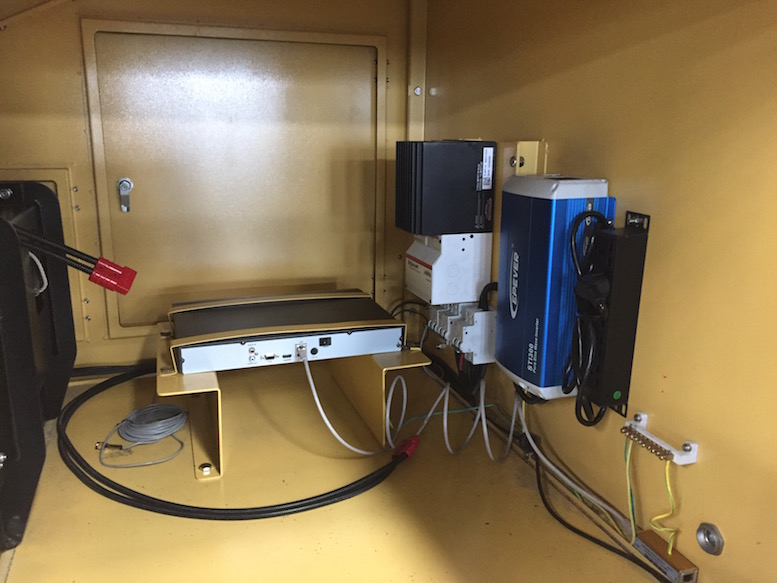 ---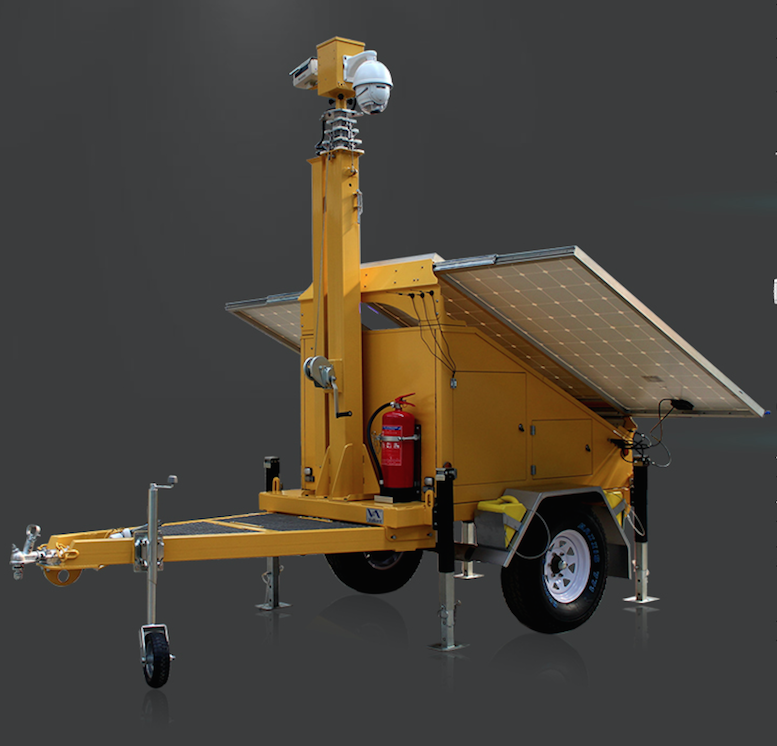 ---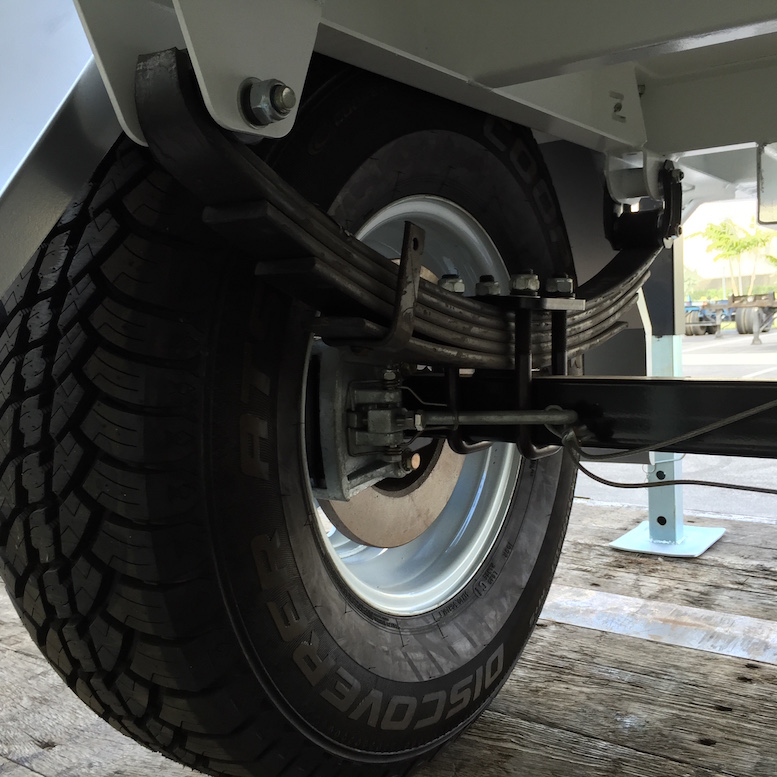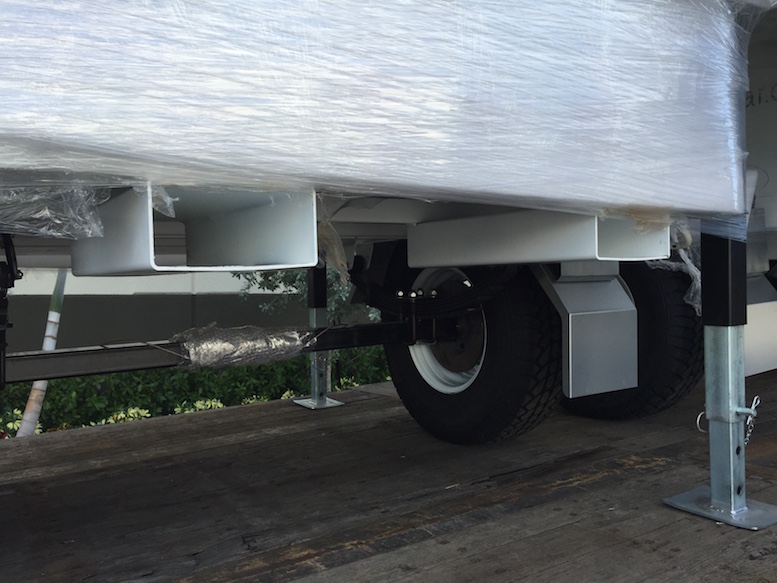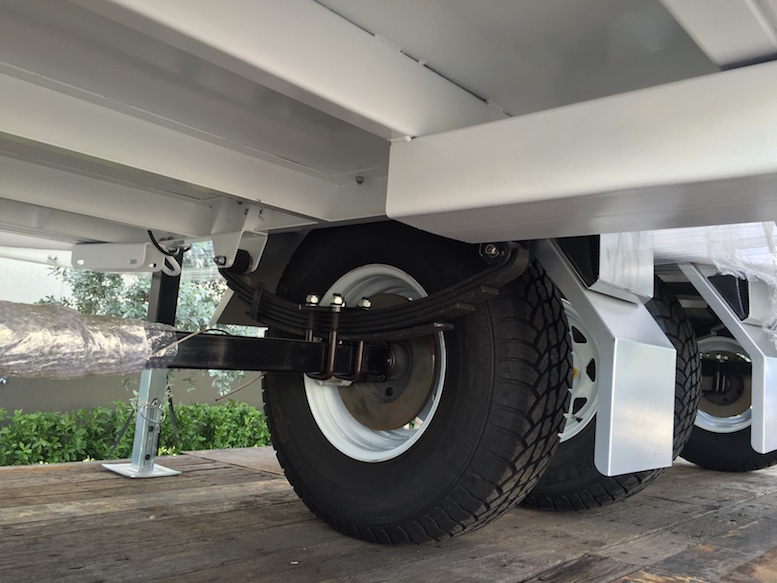 ---
Sample Ready to ship unit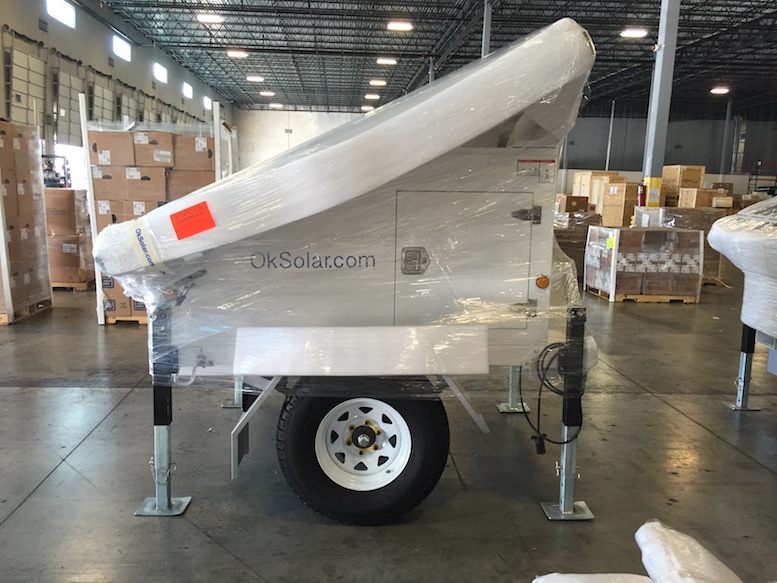 ---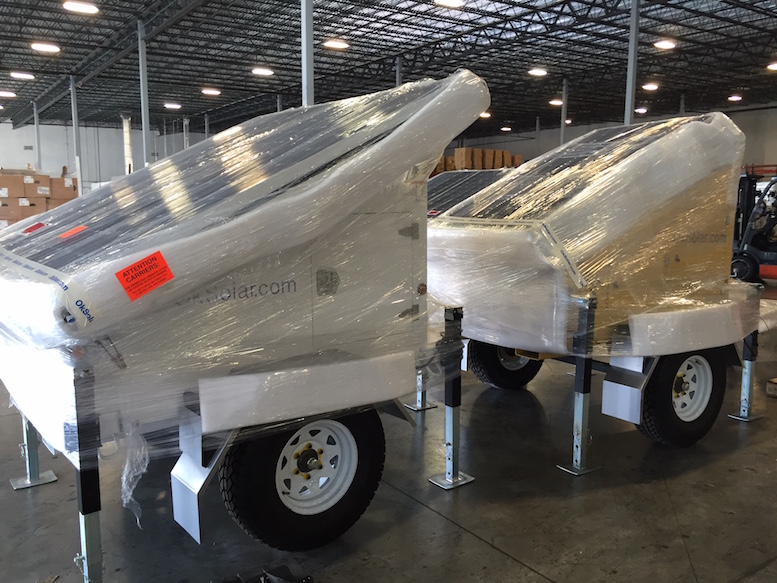 ---
---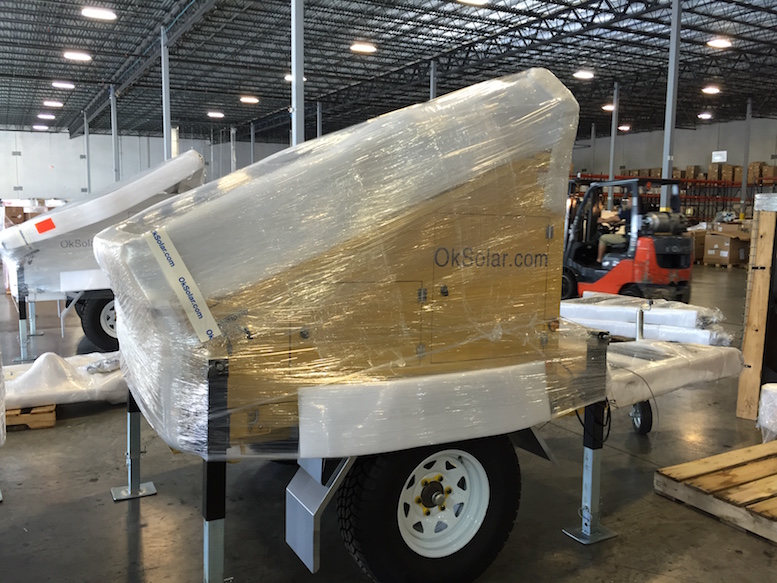 ---
---
---
---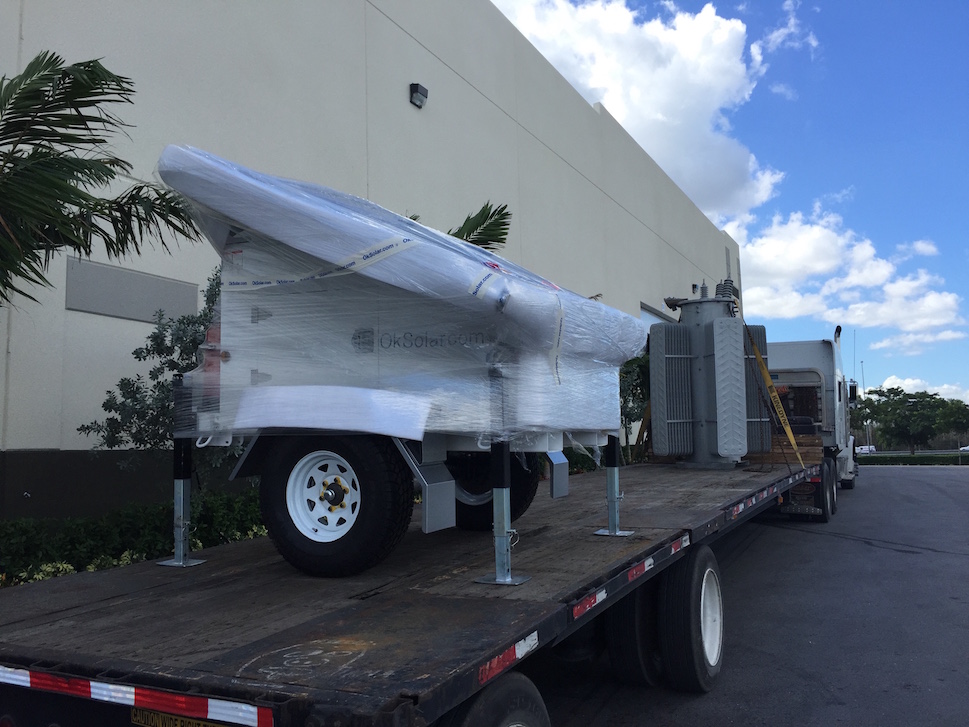 ---
Products Certifications:

---

---
Since these units are
custom made
, internal and external distribution of components may vary. Pictures are provided to help visualize the final product, but the final product may vary. We will work with your technical department to provide cutting edge technology with the latest technical components.
---
Dimensions and Weight
Length: in.
Width: in.
Height: in.
Shipping Weight: 4200 lbs.