Buried Batteries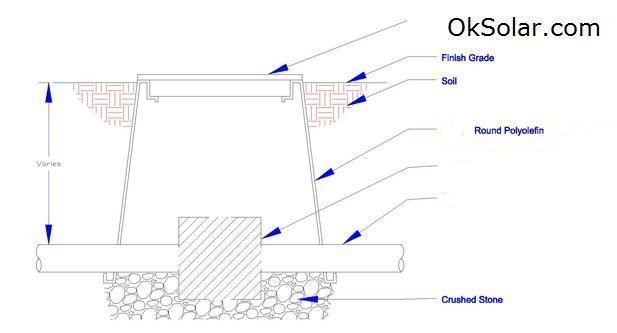 Buried Batteries
---
Note: The batteries are buried at the base of the unit. This is to extend the battery's lifetime, reduce stress on the pole mounting, and helps prevent theft and tampering. This is our recommended setup, but you can also request a pole mounting unit for the batteries that includes a battery enclosure if you prefer (see below item 8266).

Dimensions and Weight
Length: in.
Width: in.
Height: in.
Shipping Weight: 250 lbs.