Outdoor Enclosure Double Bay 50H X 59W X 42D
Outdoor Enclosure Double Bay 50H X 59W X 42D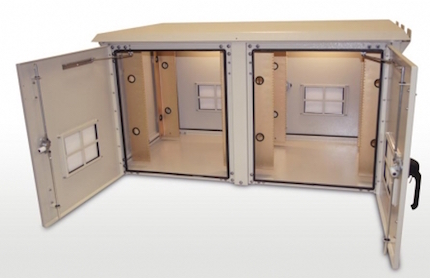 Outdoor Enclosure 50H X 59W X 42D (52 RU) Double Bay
30 Racking Units Total
Sets of Adjustable 19″ or 23″ Racking Rails w/ RU Markings and Pass-through Holes
Powder Baked on Textured Cream Paint
2 Front and 2 Rear Doors
New Zinc Die Powder-coated Black EMKA Three Point Padlocking Handles
Heavy Duty Alumishield® Design
Heavy Duty Lifting Hooks
EMKA Wind Lock on Each Door
---
The 2IQ series enclosure is the ultimate choice for your outdoor racking requirements. Being made of our own rugged Alumiflex®, you'll find it noticeably lighter than steel, yet strong enough to rack even the heaviest equipment. When choosing the 2IQ series, you are selecting the highest value in American construction.
The 2IQ series includes standard features you have come to expect; incorporating the versatile strut system, for adjustable racking, the security of the 3 point locking system, and Alumishield® solar cap to manage heat loads. Add to this the many accessory items that can be added to enhance functionality including HVAC, electrical load panels, bases, trays and cable entry solutions. Make a truly customized solution.
---
---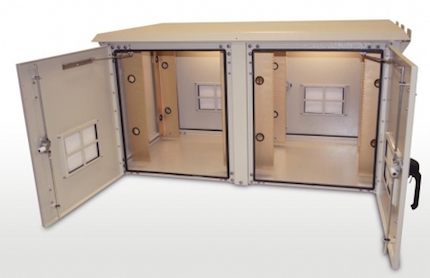 ---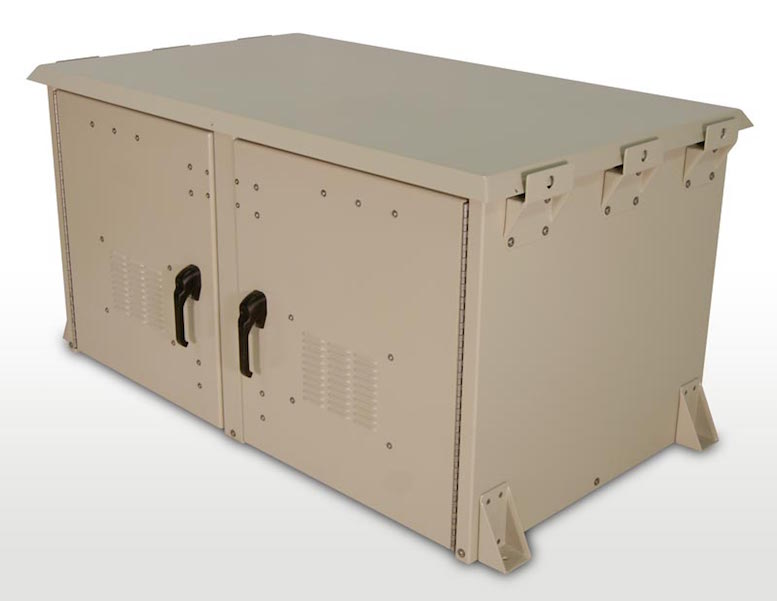 ---
View Enclosure Specs Sheet (PDF)
---
***Picture shown are examples only : See details for specifications***
---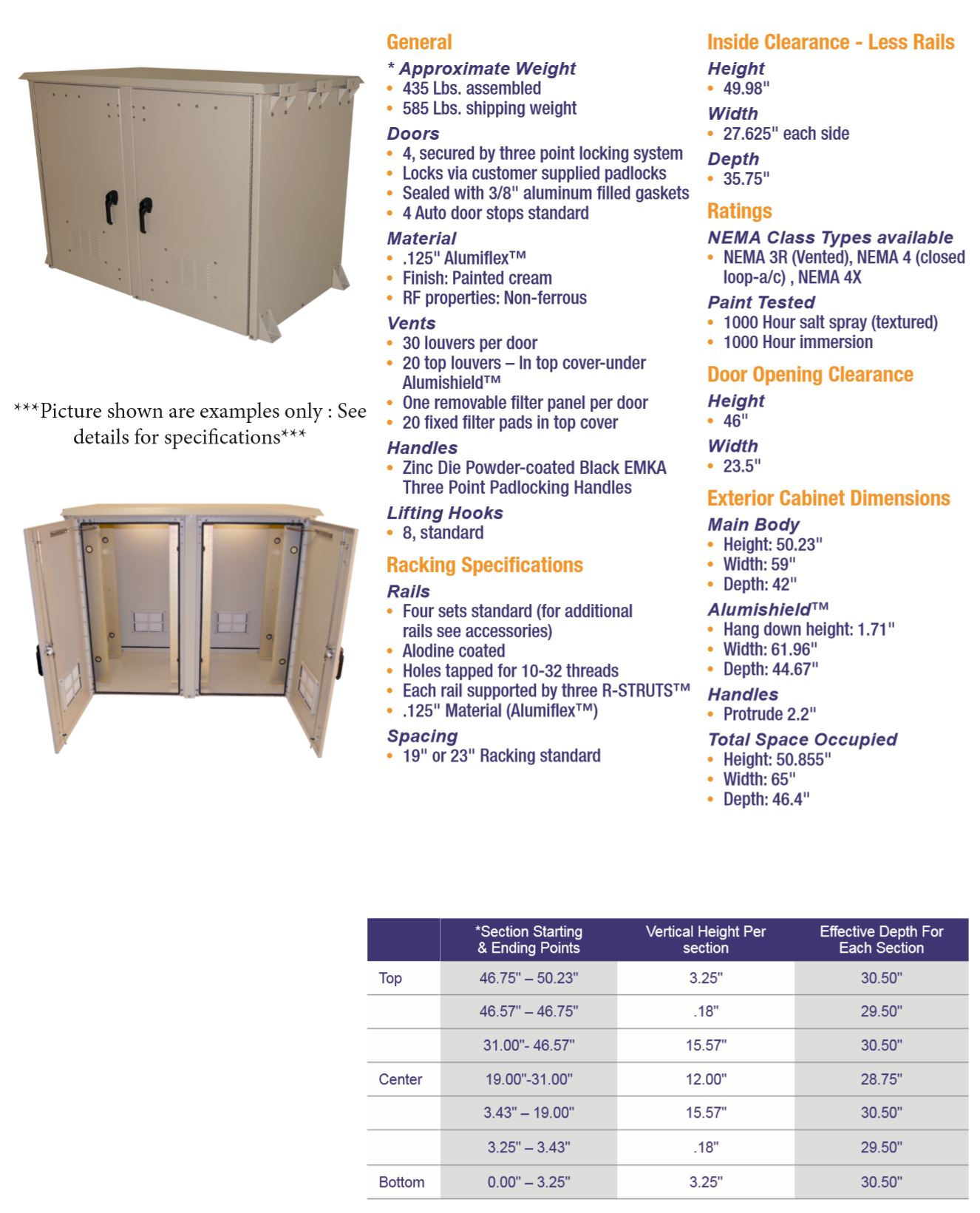 ---
Racking Spec Layout.
STANDARD EIA 19″ Racking.
EIA-310 is a specification for what is often called the "standard rack". This specification standardizes several important features of 19″ racks, such as the Rack Unit (RU or U), vertical hole spacing, horizontal hole spacing, rack opening, and front panel width. The specification also set tolerances on each of these dimensions.
---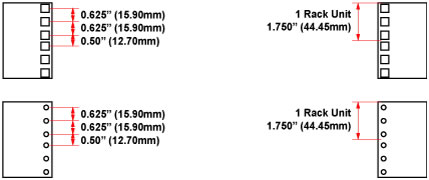 ---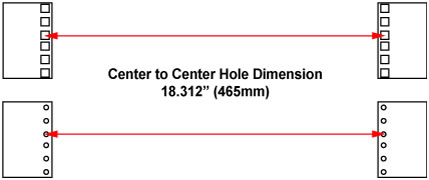 ---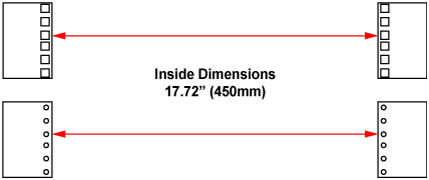 ---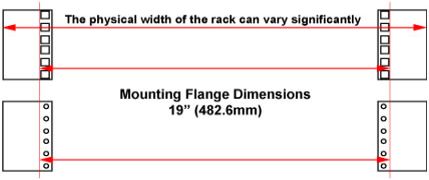 ---

---
Dimensions and Weight
Length: 42 in.
Width: 59 in.
Height: 50 in.
Shipping Weight: 400 lbs.