FAA ICAO LED Solar Aviation Obstruction Lights
FAA ICAO LED Solar Aviation Obstruction Lights
Typical applications for Solar aviation obstruction light FAA ICAO standards LED Solar aviation obstruction light, FAA Solar aviation obstruction light, ICAO Solar aviation obstruction light, Communication towers, microwave towers, power towers and small antenna, Chimney of thermal power plants, coking plants, chemical plants, high-rise buildings, large bridges, Port machinery, large-scale construction machinery, wind turbines, oil and gas field derrick
---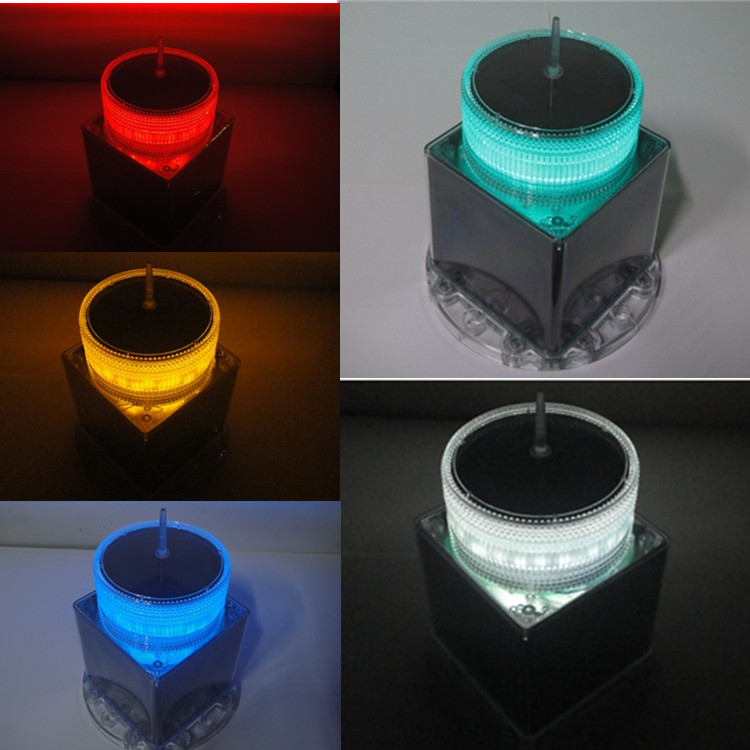 ---
---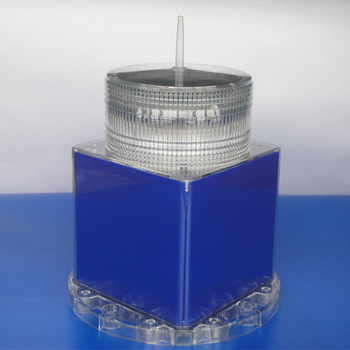 ---
---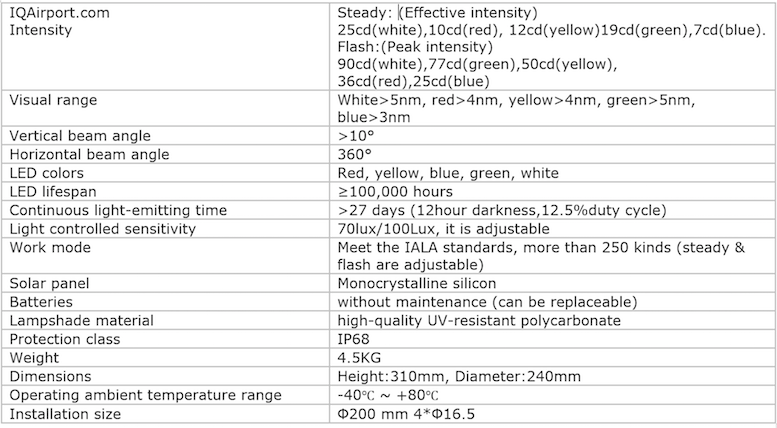 ---
Advantage for Solar aviation obstruction light:
The average lifespan for the lamp can be up to ten years. The batteries are replaceable and can be used for more than five years continuously, so we avoid the trouble of frequent battery replacement. In normal use, the lamps run automatically, without maintenance.
Resistance to low temperature performance is excellent. Lamp is particularly suitable for use in cold regions.Operating ambient temperature range:-40℃~+80℃.
You can use an infrared remote control to control the lamp, operation is simple.
Protection class is IP68
Cost performance is the best among similar products
Visual range:3-5nm
---
Main functions and features for Solar aviation obstruction light:
Light emitting colors meet the FAA, ICAO standards.
Lamp is completely sealed. rugged and durable. It can adapt to various environments.
Lampshade is high-quality UV-resistant polycarbonate, high transmittance, and corrosion-resistant.
Adjustable intensity:25%,50%,75%,100%.
Standard flash mode: more than 250 kinds
Easy to replace battery
Color options: red, yellow, blue, green, white
Dimensions and Weight
Length: in.
Width: in.
Height: 12 in.
Shipping Weight: lbs.