Attendance to Solar Energy Events, Training
Attendance to Solar Energy Events, Training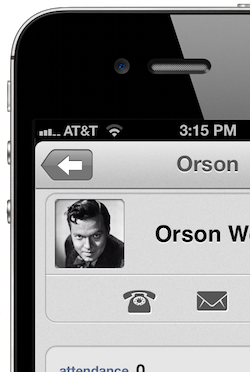 What is TapTurnstile?
Designed for instructors, conference organizers and other professionals who need to keep attendance records for numerous groups of paying members, this app works like a turnstile at your fingertips.
Don't waste any more time with spreadsheets and checklists when you need to manage member class packages. Simply specify how many classes each member has purchased and the app takes care of the rest.
Each day that member is present is recorded with a single tap, and their class package is updated accordingly. TapTurnstile notifies you when that member is about to run out of classes so that you don't lose customers due to inactivity.
You also don't have to worry about your business giving away free time to freeloaders, as members no longer appear in groups for which they haven't paid to attend.
At the end of each day you have a clear report of who was present for each group and you never have to worry about marking the wrong day, since group lists are updated for you daily.
We've recently updated TapTurnstile to integrate seamlessly with your Address Book. To add new members you can either add them to the app individually, or you may import a group of contacts from your Address Book, saving you lots of time.
You can get in touch with any members listed in your contacts--even those you added directly--without leaving the app. This saves you the time of having to hunt down someone in your address book when they don't show up for class on time.
We know there are also times when you just need to keep track of who showed up for what and when, but you don't need to keep a running count against a class package. You just want attendance, plain and simple.
So if you have a picnic for your yoga class, you can invite everyone--past and present members--and maybe win back a few inactive ones.
Attendance Events in just two taps. More information available at Apple Store