Solar Powered LED Street Lights Plug-in
Solar Powered LED Street Lights Plug-in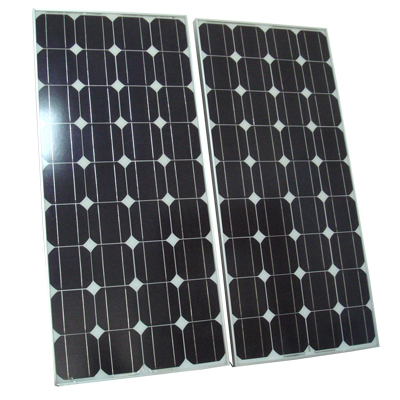 Dusk to Down: (14-17 hours) you may have to add this plug-in depending on your zone

To increase Running time: Daily 14-16 hours. For extended run times use we suggest adding
Run Time-Hrs desired worst month sun hours in your location. Use the map on the back cover to select the insolation zone that corresponds to the site location.
---
System includes:
-Solar Module.
-Structure for solar panel Pole mount Adjustable 0-90 horizontal and 360 about pole.
-Microprocessor controlled Charge controller.
-Batterie: Long-Life - Deep-Cycle - Maintenance-Free.
-Detailed instruction manuals included in every system.
Virtually Maintenance-Free Design.
-Vandal and Theft Resistant Components and Hardware.
Entire pole-mounted system is designed to withstand 90 MPH wind loads with 1.3 gust factor.
-Expand your system: We have included components that allow for easy plug and play expansion units.
---
Packaging information: Pallet - Brown Box (Individual Packing for each part)
---
Dimensions and Weight
Length: 0 in.
Width: 0 in.
Height: 0 in.
Shipping Weight: 135 lbs.