Red LED Obstruction Light 24VDC
Red LED Obstruction Light 24VDC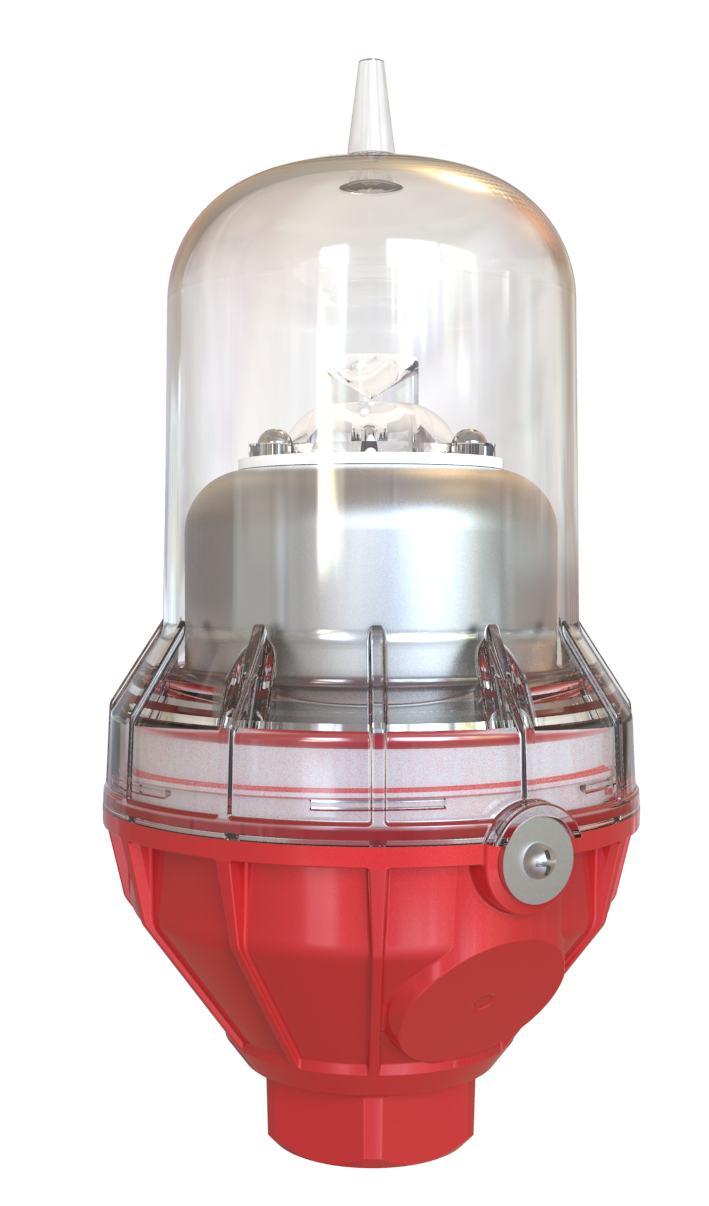 Red Aviation Obstruction Lights as the latest addition to its broad line of visual and audible signaling products. Designed to mark tall structures that present hazards to air navigation, these lights, when installed in accordance with FAA AC 70/7460-1, warn pilots flying at night about obstructions such as antennas, water towers, smokestacks, skyscrapers and airport perimeter fencing.
The L810 features a die–cast aluminum housing with a wiring enclosure and mounts on 1 " NPT pipe. The corrosion resistant housing is sealed with aviation yellow powdercoat paint and includes stainless steel hardware.
---

---

---
Dimensions and Weight
Length: n/a in.
Width: n/a in.
Height: n/a in.
Shipping Weight: 18 lbs.