LED Elevated Light 220VAC White
LED Elevated Light 220VAC White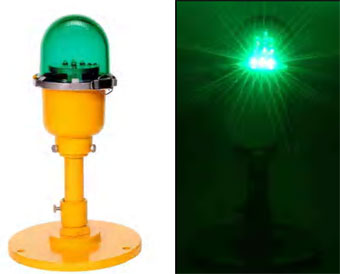 Elevated LED lights mark the perimeters of heliports and mark the preferred direction of helicopter approach. They also outline the runways and taxiways on VFR general aviation airports.

Fixture consists of a colored omni directional outer lens mounted on a yellow powder coat painted cast aluminum lamp housing secured by an o-ring and clamp band.
Dimensions and Weight
Length: n/a in.
Width: n/a in.
Height: n/a in.
Shipping Weight: 18 lbs.