Elevated LED Helicopter Runways Taxiway Edge Light
Elevated LED Helicopter Runways Taxiway Edge Light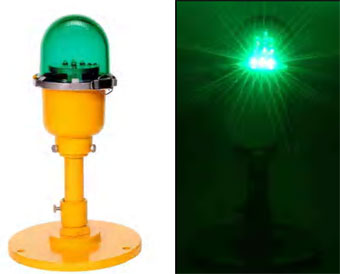 LED Elevated Helicopter, Runways, Taxi-ways Edge Light.

Fixture consists of a colored omni directional outer lens mounted on a yellow powder coat painted cast aluminum lamp housing secured by an o-ring and clamp band.
Dimensions and Weight
Length: n/a in.
Width: n/a in.
Height: n/a in.
Shipping Weight: 18 lbs.