Solar-powered LED Airfield lights White
Solar-powered LED Airfield lights White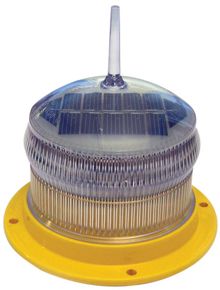 Solar blinking light for a height obstruction crane boom Advanced solar-powered LED airfield lighting solution for permanent, temporary and emergency airfield applications. Solar-powered LED aviation lights are used extensively for defense, civilian and private applications worldwide. They are ultra-compact, self-contained, shock-proof, vibration-proof and field-proven to withstand the harshest of environmental conditions. Suitable for a range of applications including barricade lighting & general hazard marking, & is used by some of the world largest mining companies to mark haul routes. Compliance:
. FAA AC150/5370-2F for construction and barricade installations
The solar powered unit compact LED light is exceptional value and incorporates some of the most advanced technology available.
FEATURES:
1-2NM+ range
Single LED with extraordinary power to light output efficiency Installs in minutes and operates maintenance-free for up to five years
16 user-adjustable IALA flash characters
32 automatic intensity settings based on flash character
User-replaceable battery in sealed battery compartment
NiMH battery for long service life & wide temperature range
Made from tough, durable polycarbonate
Completely sealed & self-contained
Integrated bird deterrent spike
IP68 waterproof
OPTIONS
ON/OFF switch (external)
Custom flash patterns.
The unit 1–2NM+ compact LED light is exceptional value and incorporates some of the most advanced technology available. In the tradition of lanterns, the unit is designed to be maintenance-free and have a service life of over 5 years.
The unit can be installed in minutes and requires no operator intervention.The unit has a rotary switch to allow users to change the flash character of the light without the need for special tools or programmers.
During daylight hours the solar module will charge the battery, and the lantern will automatically begin operation at dusk – once the ambient light threshold drops sufficiently.
The unit features Single LED Optic which boasts exceptional power to light output efficiency.The tough outer polycarbonate lens incorporates an environment-friendly spike – deterring unwelcome bird life.
The internally housed battery is user-replaceable after years of reliable service.
The unit is sealed using advanced UV-sealing, enabling a rugged and completely waterproof seal capable of prolonged and deep immersion (IP68).
Optional ON/OFF Switch
The Unit is also available with an optional ON/OFF switch for temporary installations such as worksites.
---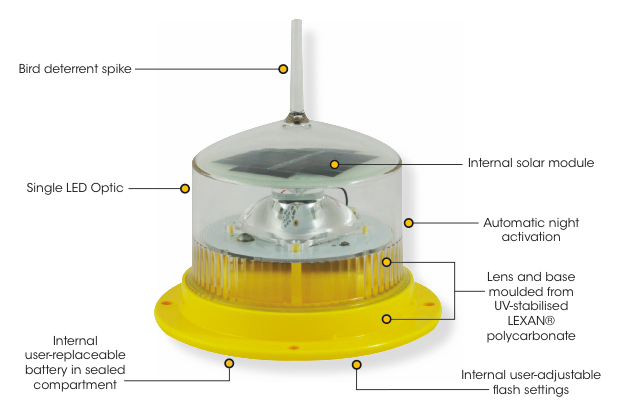 ---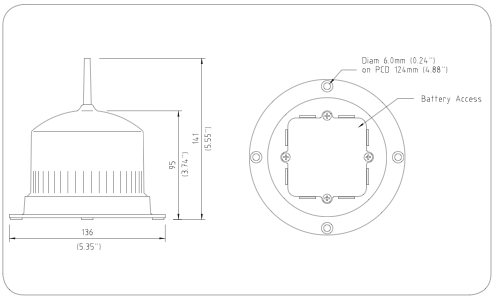 ---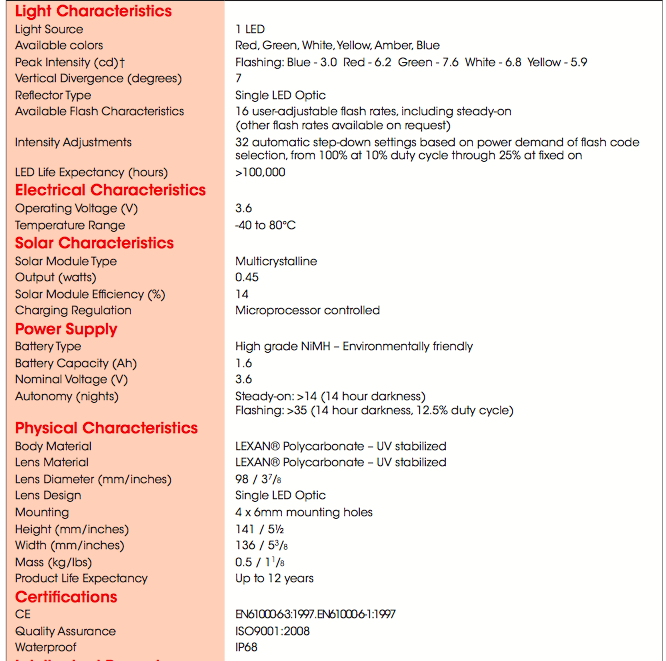 ---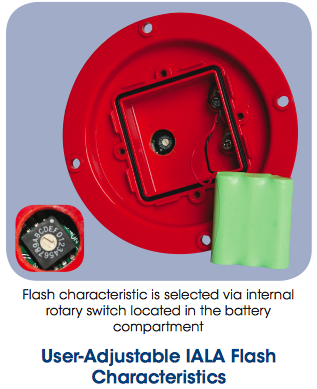 ---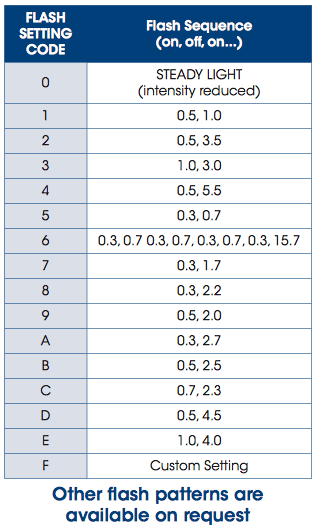 ---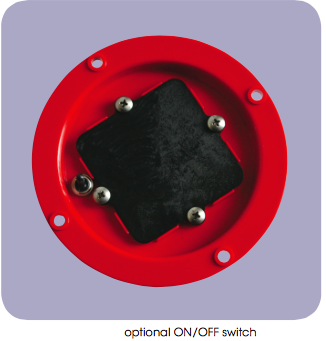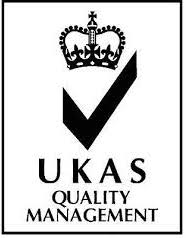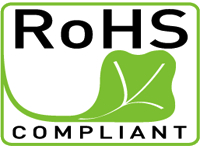 ---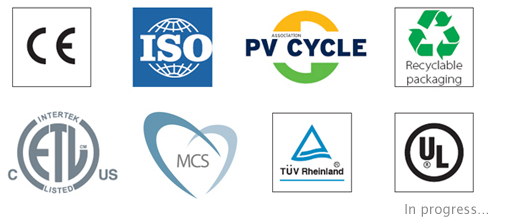 ---
Dimensions and Weight
Length: n/a in.
Width: n/a in.
Height: n/a in.
Shipping Weight: 12 lbs.