4 ways Solar Portable Traffic Signal Trailer
4 ways Solar Portable Traffic Signal Trailer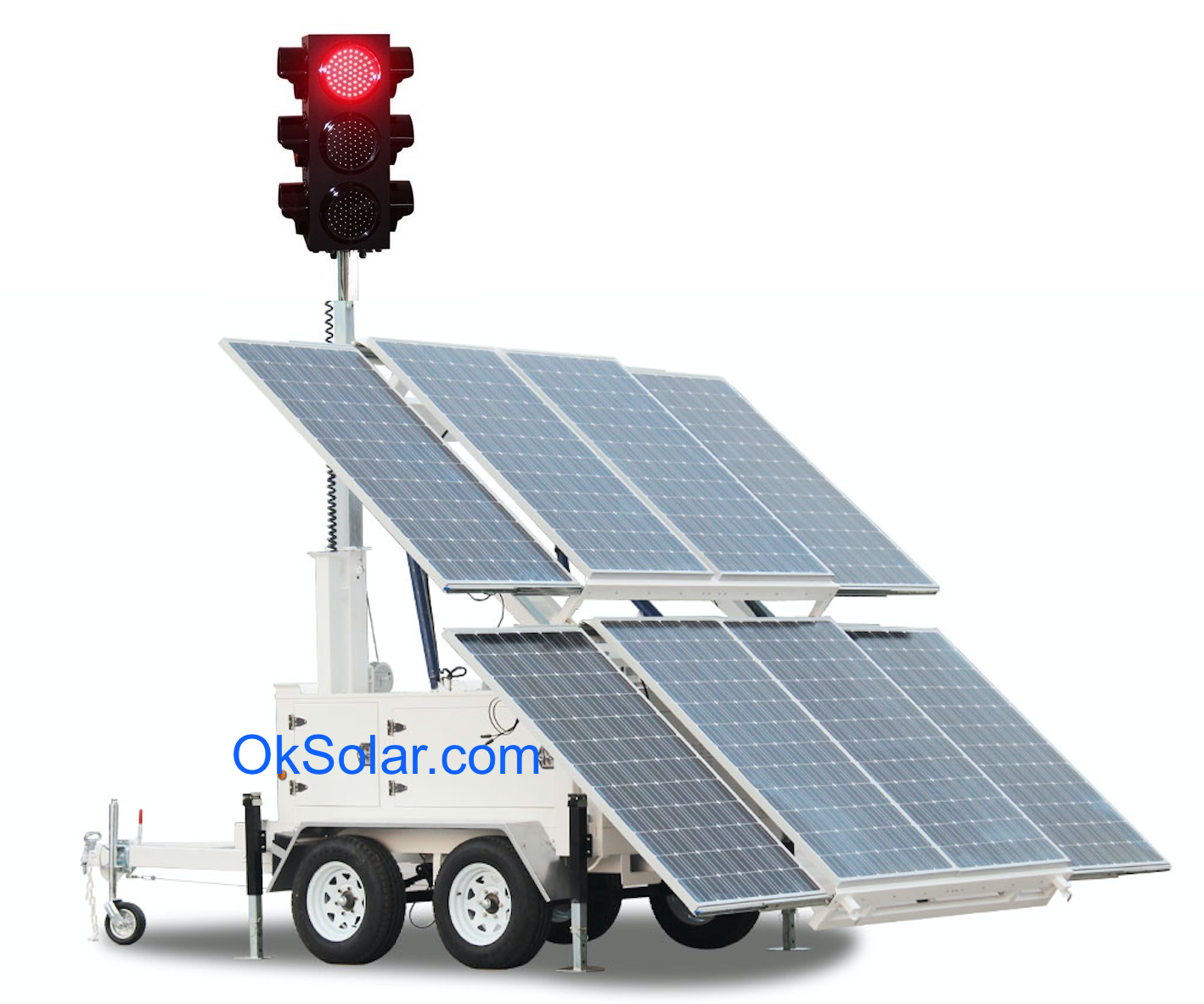 Solar Portable traffic signal | Solar 4 signal directions | 4 pedestrian crossings in fully automatic cycle mode. Solution for road work, emergency traffic control, roadside utility repair, parking lot control, pedestrian crosswalks, especially useful on projects requiring overnight traffic control
---
Preprogrammed self-contained 4 ways Traffic Signal Control
---
Optional Remote controlled
4 signal directions.
4 pedestrian crossings.
Fully automatic cycle mode.
Preprogrammed self-contained signal.
Solar Module
Battery
charge controller
---
Basic System includes
Housing available in yellow, black and green (standard Black).
Led Lamps IQLED, Long Life LEDs last for 100,000 Hours
Meets ITE Chromatic and Visibility Requirements
Long life, virtually no maintenance.
Solar Panel.
Structure for solar panel.
Pole Top mount.
Adjustable 0-90 horizontal and 360 about pole.
Charge controller.
Batteries: Long-Life - Deep-Cycle - Maintenance-Free.
---
Ships prewire.
Packaging information:
Brown Box (Individual Packing for each part).
---
Features:
Low-Cost Installation.
Easily and Quickly Deployed in Any Location.
The Flexible design enables any configuration of bi-directional or dual flasher system solution.
LED Beacons - Long-Life with Extremely Low Power Consumption.
Virtually Maintenance-Free Design!.
Vandal and Theft Resistant Components and Hardware.
25-Year Warranty on Solar Modules.
3 days worth of Backup energy for cloudy days.
---
** Meets all requirements for design, illumination, and color of signal sections required by 2009 MUTCD, Chapter 4L, Flashing Beacons (MUTCD: Manual on Uniform Traffic Control Devices).
SPECIFICATIONS SUBJECT TO CHANGE WITHOUT NOTICE.
---
Benefits:
Your next scheduled maintenance will be in 5 to 7 years!
Promotes speed compliance.
Proven technology.
Vandal and theft-resistant components and hardware.
Low installation cost.
Easily and quickly deployed in almost any location.
NO run Wiring from grid!
NO cuts through existing roads, sidewalks or landscaping.
NO Maintenance.
NO Utility bill.
Maintenance Free Batteries!
Big Credits and Savings form State and Federal Taxes.
Pays for itself in the form of reduced installation, maintenance and servicing costs.
Reliable operation 365 days per year at nearly any location.
---
4 Way Solar Traffic Signal Control Portable Other Designs Available upon Request: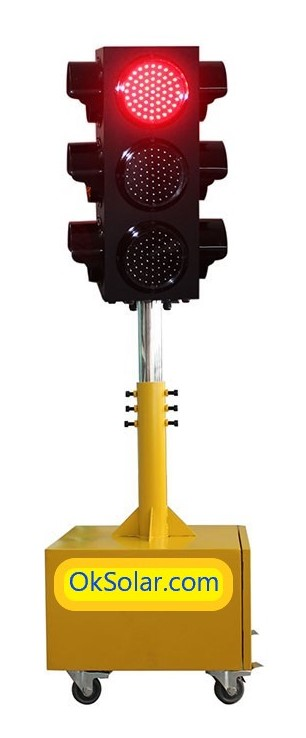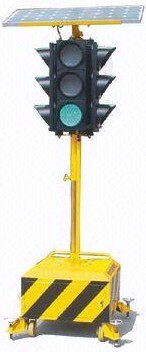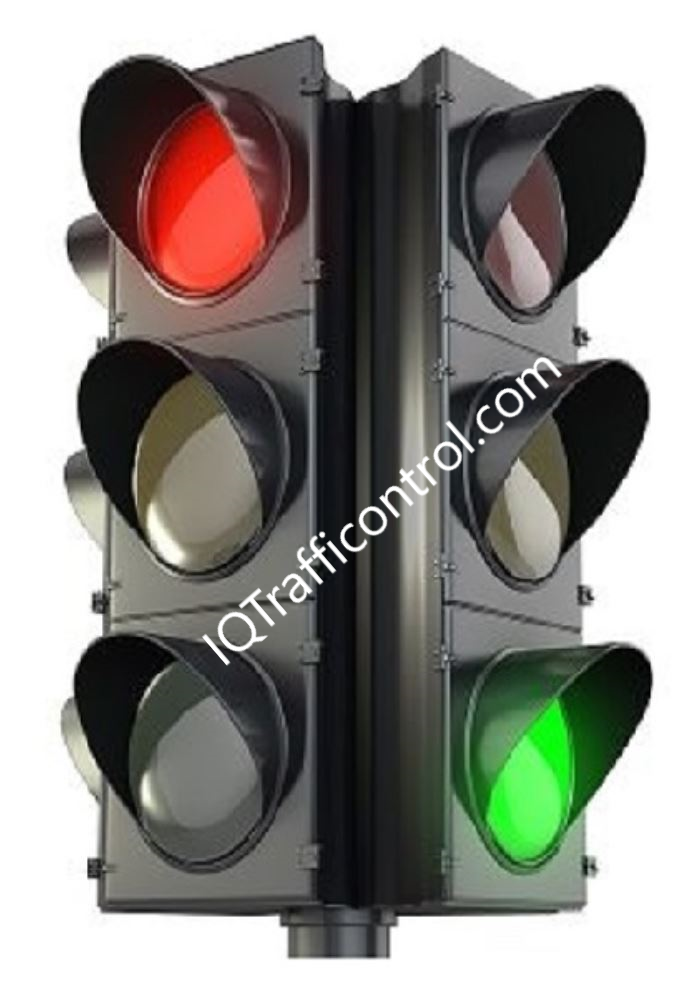 Solar Portable Supply Trailer Mounted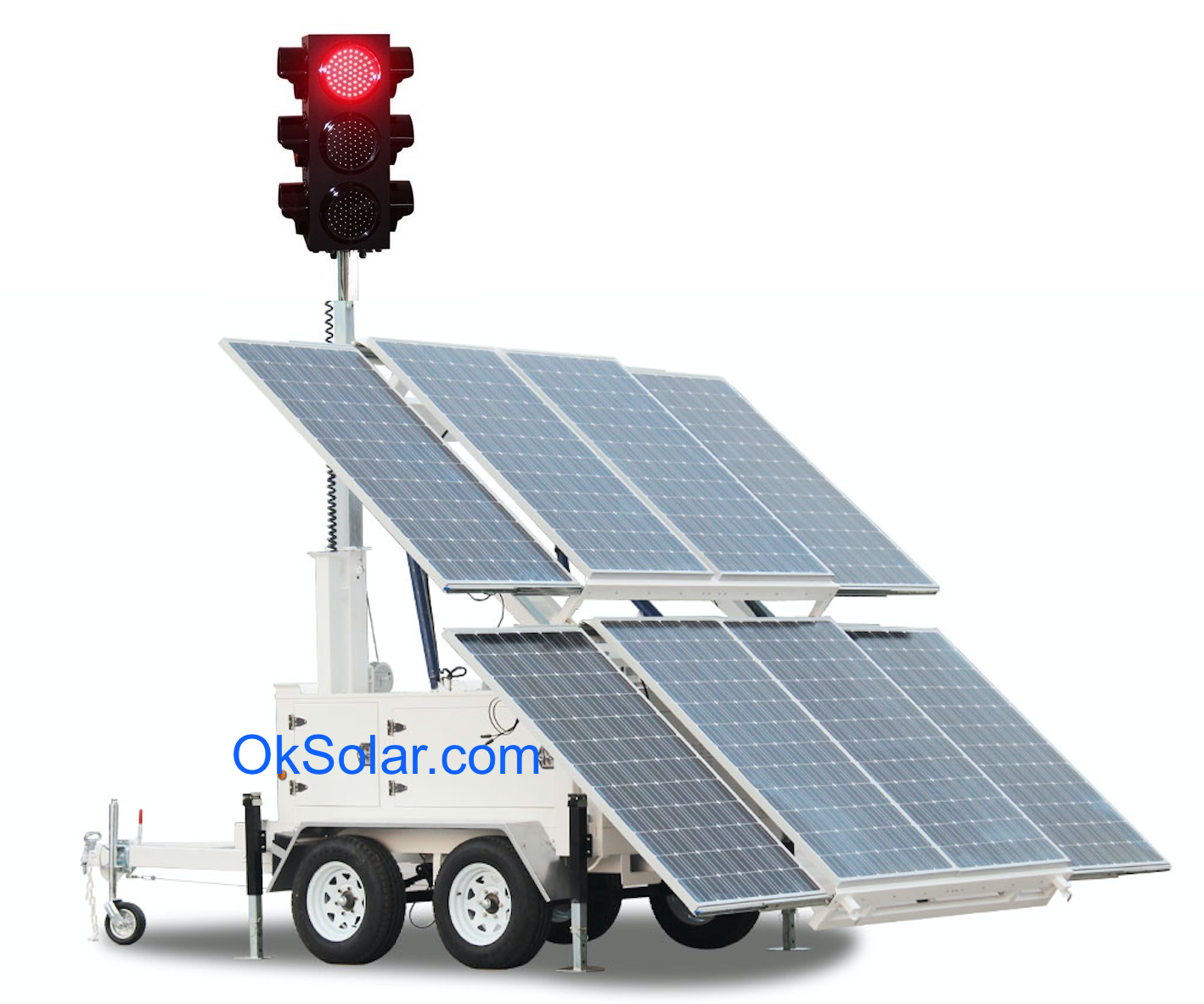 Solar Traffic Signal Light Portable
Self Contained Solar Powered 24 Hour Flashing Beacon
Solar powered 24-hour Flashing Beacon Self-contained. The system contain all electronics, batteries, controller & solar panel. No additional cabinet is required. The flashing beacon 8 inches (200mm) diameter LED module yellow or red lens, and mount with a standard bracket.
---
Easy installs onto existing sign hardware with just a simple tools wrench and a screwdriver increases fast and easy sign visibility
---
Solar Traffic Signal Light Portable
4 Way Solar Traffic Signal Control - Remote Control Portable Traffic Signal Lights - Temporary Four Ways solar Traffic Light Solar Portable Supply Trailer Mounted.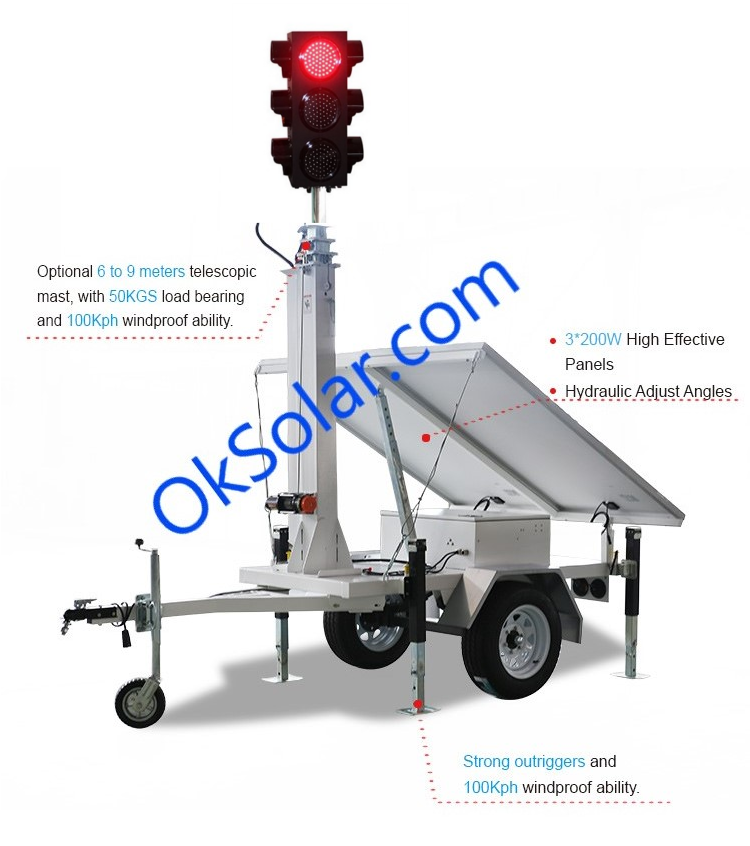 ---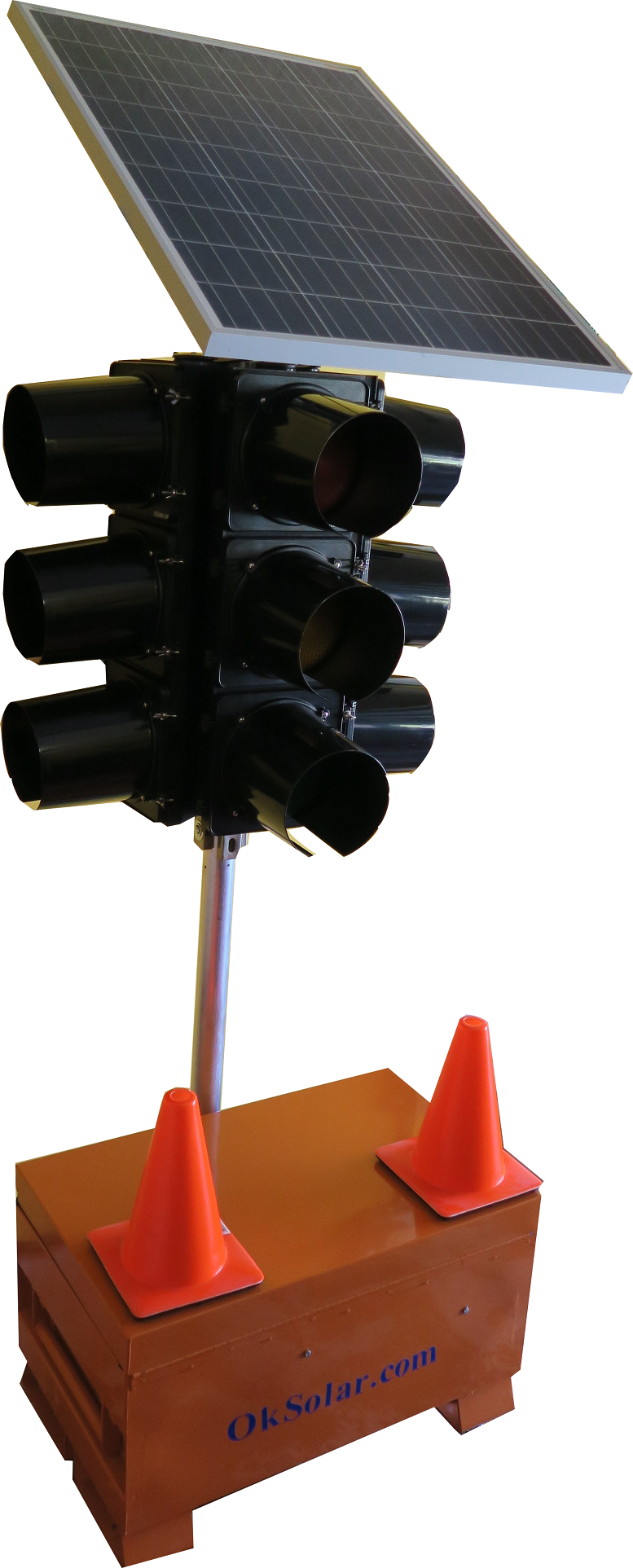 ---
Designed
---
WIND LOADING CAPABILITY Map:
Standard mounts are designed to withstand 30 lbs. / ft. 2 (approximately 90 mph or 145km/hr.). Designs capable of withstanding greater loads are available upon request. Wind Load: Withstand 150 MPH winds Certified to meet or exceed ASCE-7-05 specifications for 150 MPH, Exposure D extreme wind event!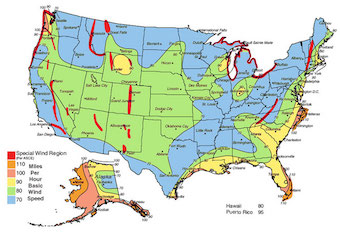 ---
Required an optimally oriented solar panel at the installation site.
Test Conditions: of 1.5 air mass spectrum; 20 degrees C ambient air temp; 1 sun (1000 watts per square meter at POA irradiance); 1 meter per second wind speed at 10 meters above grade)
Solar Powered LED Lighting System Designed for Zone 4.
Designed for Zone 4
Zone Type: To determine the Zone that you are in Contact us for Information on World Daily Solar Radiation Zones .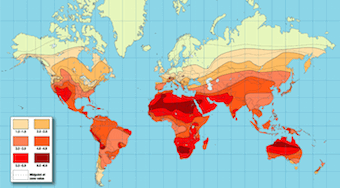 To determine the Zone that you are in Click on Image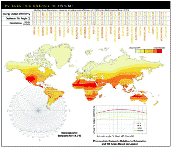 ---
Certifications


---
OkSolar Solar Engine Unit with True Plug and Play System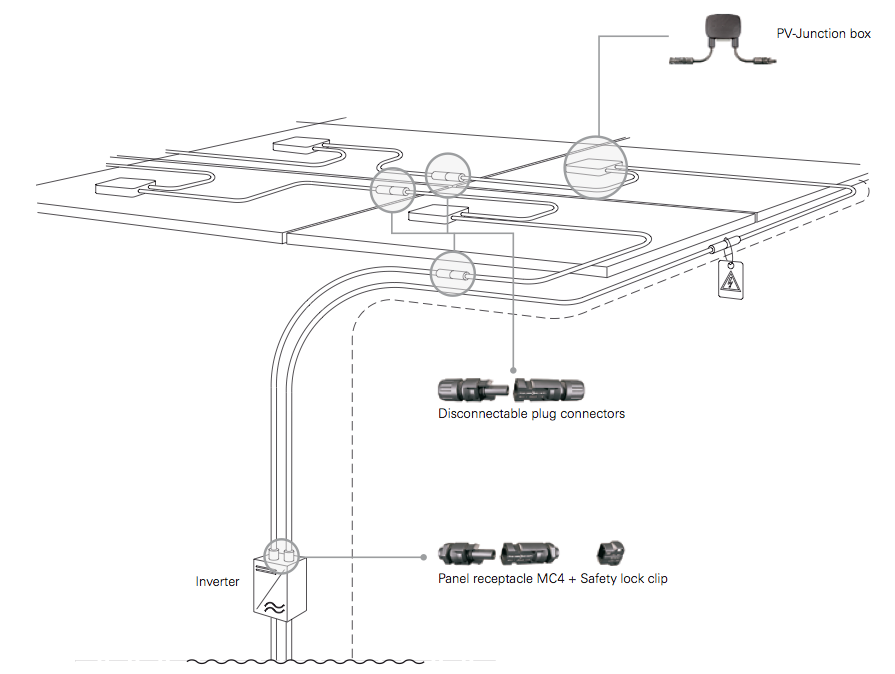 Remote and Off-Grid Solar Power Systems and Storage, Highway Infrastructure Off-Grid Solar Power, Remote and Off-Grid Solar Power Systems, Remote Solar Power, Remote Solar Power DC, Remote Solar Power AC, Solar Electric Supply, Solar Powered Obstruction Light FAA approved L-810, Solar 24 Hour Flashing Light, Solar LED Rectangular Rapid Flashing Beacon, Off-Grid Solar Power, Off-grid solar electric power systems, off-grid solar power systems, Off Grid And Stand Alone Solar Power Systems, Complete Solar Systems, Solar Hybrid Power Systems, Off-Grid Solar Systems, Outdoor Rated Battery Backup Systems, AC & DC Backup Power Systems, Remote Solar Power Supply, Remote Solar Power Supply, Industrial Solar Power Supply, Remote Solar Power Supply, Solar power supply, Solar powered Generator, Remote Solar powered, Off Grid Solar Energy, Solar Powered SCADA, Solar Energy, Solar Battery, Solar Trailer, Solar Powered Cathodic Protection, Portable Solar Power Generator System, Solar LED Street and Parking Lot Lights, Disaster Relief Solar Light Tower
---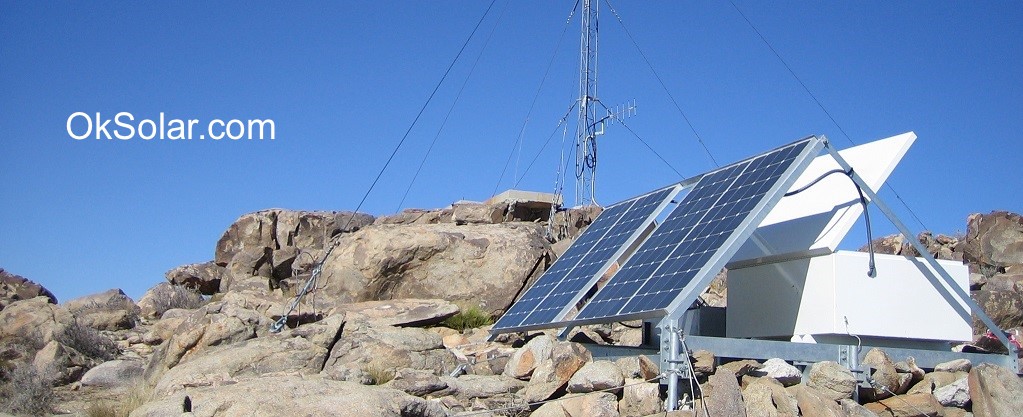 ---

---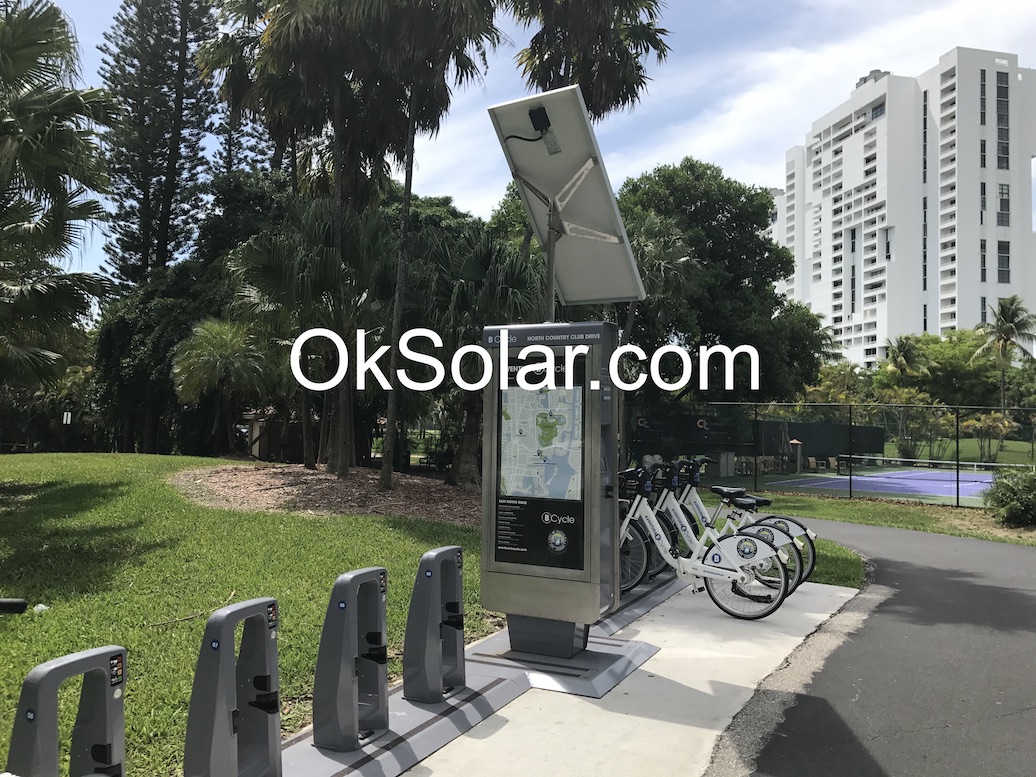 ---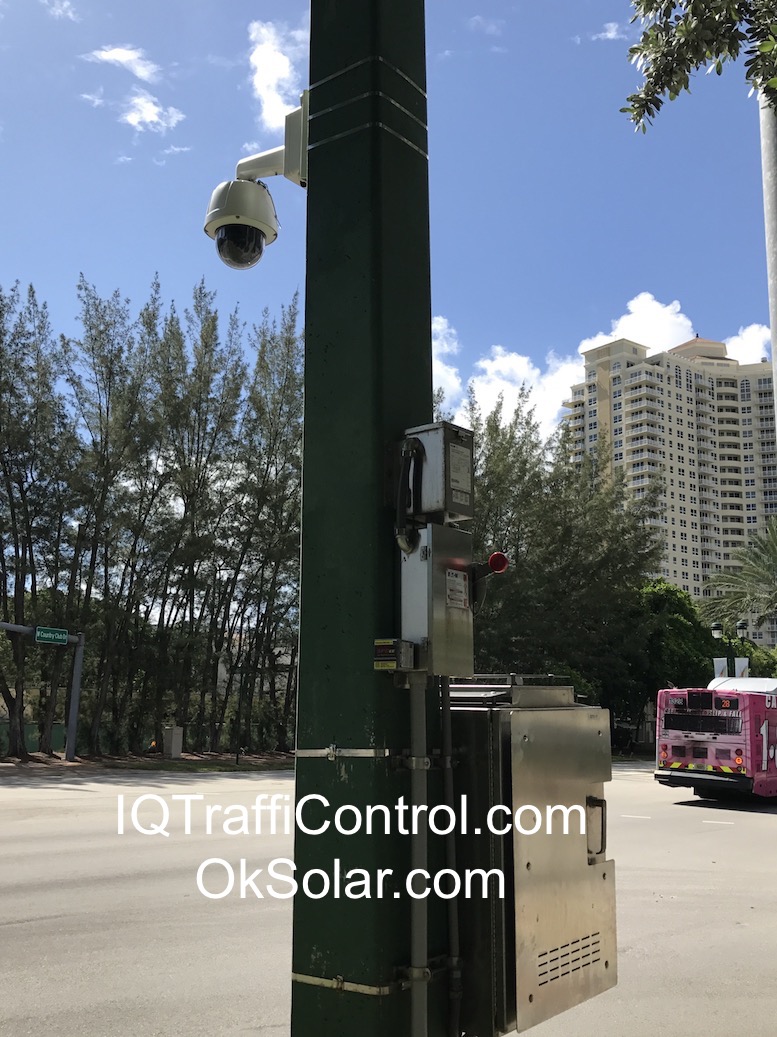 ---
Dimensions and Weight
Length: in.
Width: in.
Height: in.
Shipping Weight: lbs.