Solar Powered 24 Hour Flashing Stop Beacon
Solar Powered 24 Hour Flashing Stop Beacon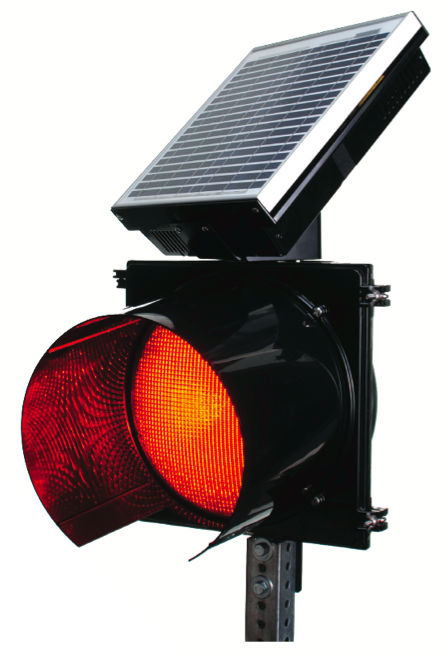 Solar Traffic Lights
Self Contained Solar Powered 24 Hour Flashing Beacon
Solar powered 24-hour Flashing Beacon Self-contained. The system contain all electronics, batteries, controller & solar panel. No additional cabinet is required. The flashing beacon 12 inches (300mm) diameter LED module Red lens, and mount with a standard bracket.
Compact and Lightweight.
*Install in Minutes - NO external wiring - NO cable trenching.
---
Basic System includes
-Housing available in yellow, black and green (standard Black)
-Led Lamps IQLED, Long Life LEDs last for
100,000 Hours
-Meets ITE Chromatic and Visibility Requirements
-Long life, virtually no maintenance.
-Solar Panel.
-Structure for solar panel.
-Pole Top mount.
-Adjustable 0-90 horizontal and 360 about pole.
-Charge controller.
-Batteries: Long-Life - Deep-Cycle - Maintenance-Free.
---
POLE and Sign ARE NOT Included (check optionals).
---
Features:
-Low-Cost Installation -- Easily and Quickly Deployed in Any Location
-The Flexible design enables any configuration of bi-directional or dual flasher system solution.
-LED Beacons - Long-Life with Extremely Low Power Consumption.
-Virtually Maintenance-Free Design!
-Vandal and Theft Resistant Components and Hardware.
-25-Year Warranty on Solar Modules.
-3 days worth of Backup energy for cloudy days
---
Benefits:
-Your next scheduled maintenance will be in 5 to 7 years!
-Promotes speed compliance.
-Proven technology.
-Vandal and theft-resistant components and hardware.
-Low installation cost.
-Easily and quickly deployed in almost any location.
-NO run Wiring from grid!
-NO cuts through existing roads, sidewalks or landscaping.
-NO Maintenance.
-NO Utility bill.
-Maintenance Free Batteries!
-Big Credits and Savings form State and Federal Taxes.
-Pays for itself in the form of reduced installation, maintenance and servicing costs.
-Reliable operation 365 days per year at nearly any location.
---
Applications:
-24-Hour Flashing Beacon Systems
-School Zone Flashing Beacon Systems with Programmable Time Control
-Speed Awareness Displays
-Firehouse Entrance / Exit Warning Beacons
-Intersection / Crosswalk Warning
-Work Zones
-Sharp Curve Warning
-Factory/Plant/Facility Entrance Warning
-Railroad warning
-Ice on bridge warning
-Low water crossing
---
-Required an optimally oriented solar panel at the installation site.
-
Test Conditions:
of 1.5 air mass spectrum; 20 degrees C ambient air temp; 1 sun (1000 watts per square meter at POA irradiance); 1 meter per second wind speed at 10 meters above grade)
---
Packaging information:
Brown Box (Individual Packing for each part).
---
Zone Type:
To determine the Zone that you are in  Contact us for Information on World Daily Solar Radiation Zones .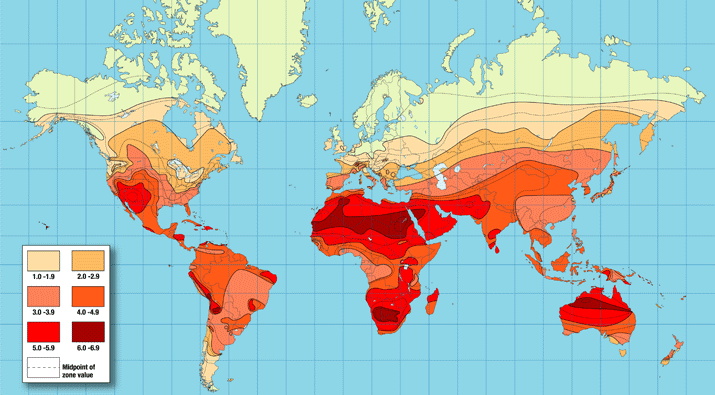 ---
WIND LOADING CAPABILITY Map:
Standard mounts are designed to withstand 30 lbs. / ft. 2(approximately 90 mph or 145km/hr.). Designs capable of withstanding greater loads are available upon request. Wind Load: Withstand 150 MPH winds Certified to meet or exceed ASCE-7-05 specifications for 150 MPH, Exposure D extreme wind event!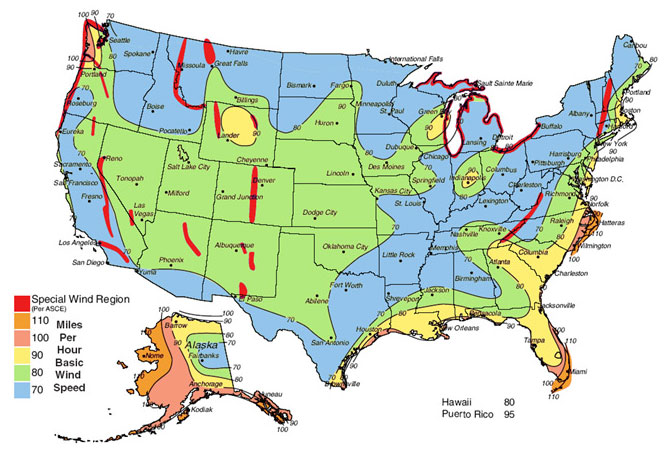 ---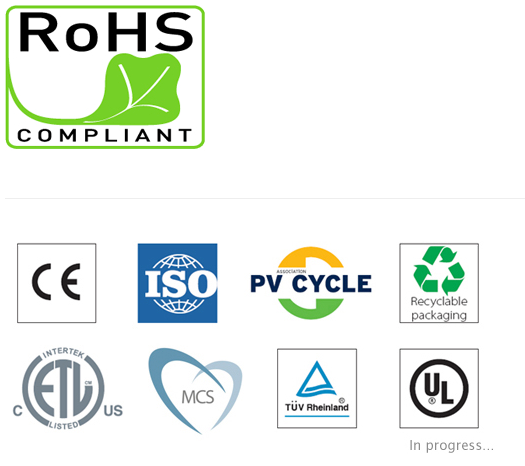 ---
Dimensions and Weight
Length: n/a in.
Width: n/a in.
Height: n/a in.
Shipping Weight: 25 lbs.