Camera Enclosures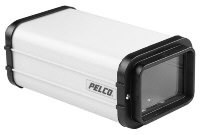 EH4007/EH4010/EH4014/EH4018 Small-to-Medium | The EH4000 Series are low cost camera enclosures, designed especially for indoor applications. The enclosure features a removable rear cap for easy access to camera sled. Adjustable glands on the rear cap allow for easy installation of the power and video cables, and a removable front cap allows the installer to manually adjust the lens without removing the camera.
Dimensions and Weight
Length: 0 in.
Width: 0 in.
Height: 0 in.
Shipping Weight: 17 lbs.