EH2500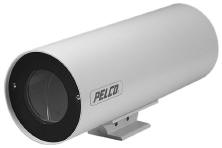 EH2500 Series Dust-Tight, Waterproof | The enclosures of the EH2500 Series are dust-tight and waterproof to protect CCTV cameras from adverse environmental conditions. Constructed from aluminum, the enclosures are compact and lightweight. They can be installed on fixed mounts or pan/tilt units.
Dimensions and Weight
Length: 0 in.
Width: 0 in.
Height: 0 in.
Shipping Weight: 16 lbs.