OkSlide Gate operator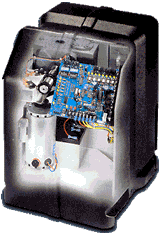 The Super Wheel-4 is CNC manufactured, yellow zinc plated, steel V-groove wheel, which is maintenance free and designed for high traffic applications. Specifications: 4 inches diameter. Also available in 6" 3,000 lbs. capacity, using 2 press fit sealed high speed bearings.

To be Powered by Solar energy use the product -Gates Solar Power.


Dimensions and Weight
Length: 18 in.
Width: 16 in.
Height: 16 in.
Shipping Weight: 167 lbs.