Gate Opener Full tower

Gate Opener High-Performance, DC-Powered Barrier Gate Operator with Built-In Battery Backup SOLAR DC-powered gate operators. Designed with a 24V DC (1/2 HP equivalent) motor, this model provides exceptional starting torque and continuous operation, making it ideal for most applications. Constructed with an aluminum alloy chassis, it is corrosion resistant and light enough for one person to carry and install. The heavy-duty motor supports 6,000 cycles per day with an operator speed of 2.5 seconds to open or close.
No power?
No problem!
Built-in battery backup provides seamless operation of the gate operator and all DC control and sensing devices in the event of a power loss.
STANDARD FEATURES
• Radio Receiver Built-in
• Aluminum Alloy Chassis
• Built-in Battery Backup
• Soft Start/Stop
• DC Operator System
• Right or Left-Handed Operation
• Breakaway Arm
• Control Inputs
• Inherent Obstruction Sensing
• LED Indicators
• Dual Gate Operation
• Dynamic Braking
• Magnetic Sensors
• Timer to Close
---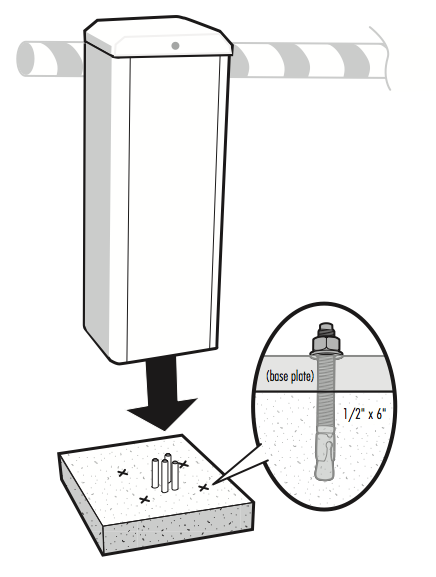 ---
---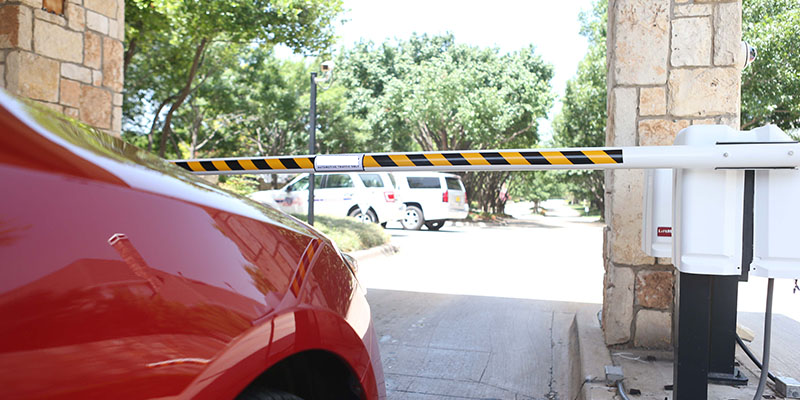 ---
---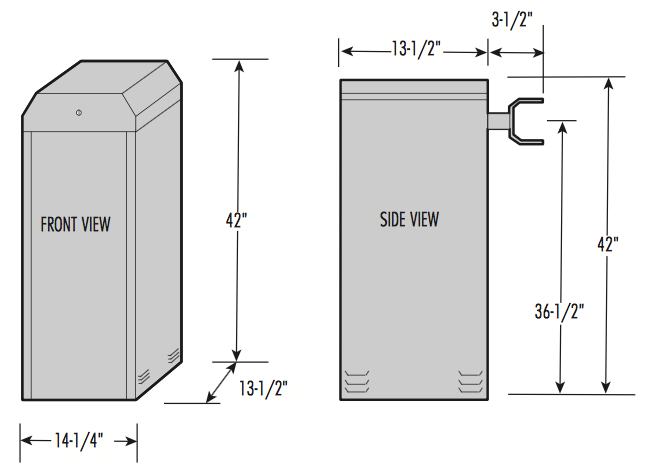 ---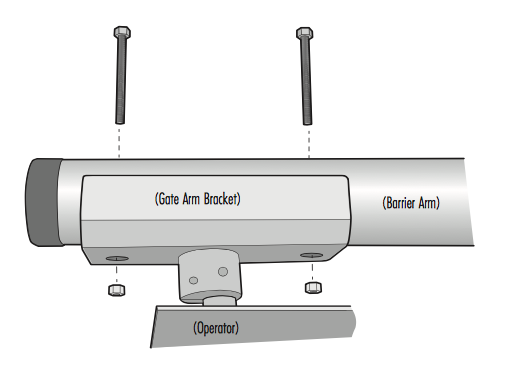 ---
Dimensions and Weight
Length: 41.00 in.
Width: 13.75 in.
Height: 16.00 in.
Shipping Weight: 190 lbs.