Skystream 3.7 Wind Turbine Inverter
Skystream 3.7 Wind Turbine Inverter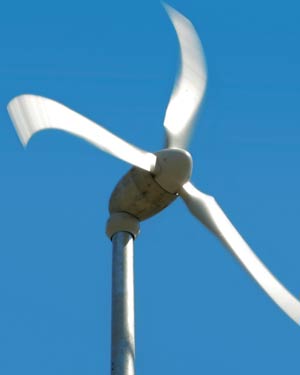 Skystream 3.7 uses new technology to help homeowners take control of skyrocketing energy costs with clean, renewable energy,

Rated Capacity: 1.8 KW
Rotor: 12 feet / 3.72 meters; 50–325 RPM
Alternator: Gearless, permanent magnet brushless Voltage Output: 240 VAC (Optional 277 VAC)
Estimated Energy Production: 400 KWh per month at 12 MPH (5.4 m/s)
Tower: Towers from 35-110 feet are available; height is dependent by site Technical Specifications: Skystream 3.7 Spec Sheet (PDF)
Skystream is currently available primarily for North American grid configuration (220V/60HZ). Additional international configurations (50HZ) will be available in late 2006, along with marine and battery charging versions.
Dimensions and Weight
Length: n/a in.
Width: n/a in.
Height: n/a in.
Shipping Weight: 160 lbs.