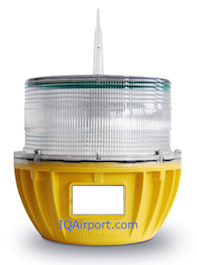 Item no.: 1003326
Manufacturer: IQAirport
Solar Temporary Wind Farm Lighting Warning Beacon Light for Communications Tower obstacles, Telecommunication Obstruction Light, Cranes Obstruction Light, chimney Obstruction Light, Buildings Obstruction Light, Sport Stadiums Obstruction Light, High Voltage Towers Obstruction Light, Obstruction Light, Wind Generation Obstruction Light, Hazardous obstructions to air traffic.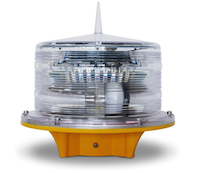 Item no.: 1003365
Manufacturer: IQAirport
Solar Obstruction Lighting for Wind Turbine Farms - Solar LED Obstruction Light - Applications: Obstruction light for a wide variety of cranes used in Harbors, Metallurgies, Towers (Telecom, GSM,Smokestacks, Buildings and any other potentially hazardous obstructions for air traffic with a steady burning red or flash safety light.
Item no.: 1029679
Manufacturer: OkCarmanah
Solar Marine lighting for offshore wind farms, Solar LED Lantern Up to 10 NM, A premium, full-featured lantern suitable for achieving longer ranges in challenging insolation locations. Average range is 3 to 6 NM with the ability to reach up to 10 NM. 96 and 200 Wh battery pack options available.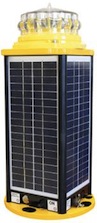 Item no.: 1033430
Manufacturer: IQAirport
Solar Powered Wind Turbine Obstruction Light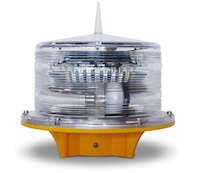 Item no.: 105017
Manufacturer: IQAirport-Camanha
Solar Wind Farm Lighting