Wind Generator AIR-X Land 24V
Wind Generator AIR-X Land 24V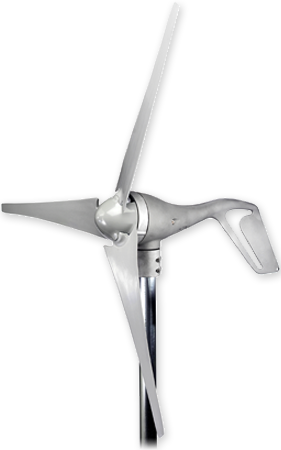 Wind Generator, Introducing the next generation AIR! Southwest Wind power is pleased to introduce the latest evolution in small wind turbines, the NEW AIR-X. The AIR-X builds upon what has made AIR the world number one selling small wind turbine with new technology previously found only in today state-of-the-art mega-watt-class wind turbines. The AIR-X is our most expensive venture to date. Thousands of hours of research and testing have gone into the design. Read some testimonials from AIR-X marine owners who rave about the new quieter design and improved performance.
Dimensions and Weight
Length: 0 in.
Width: 0 in.
Height: 0 in.
Shipping Weight: 58 lbs.