Inverter/charger 2800 Watts - 120 VAC 60Hz
Inverter/charger 2800 Watts - 120 VAC 60Hz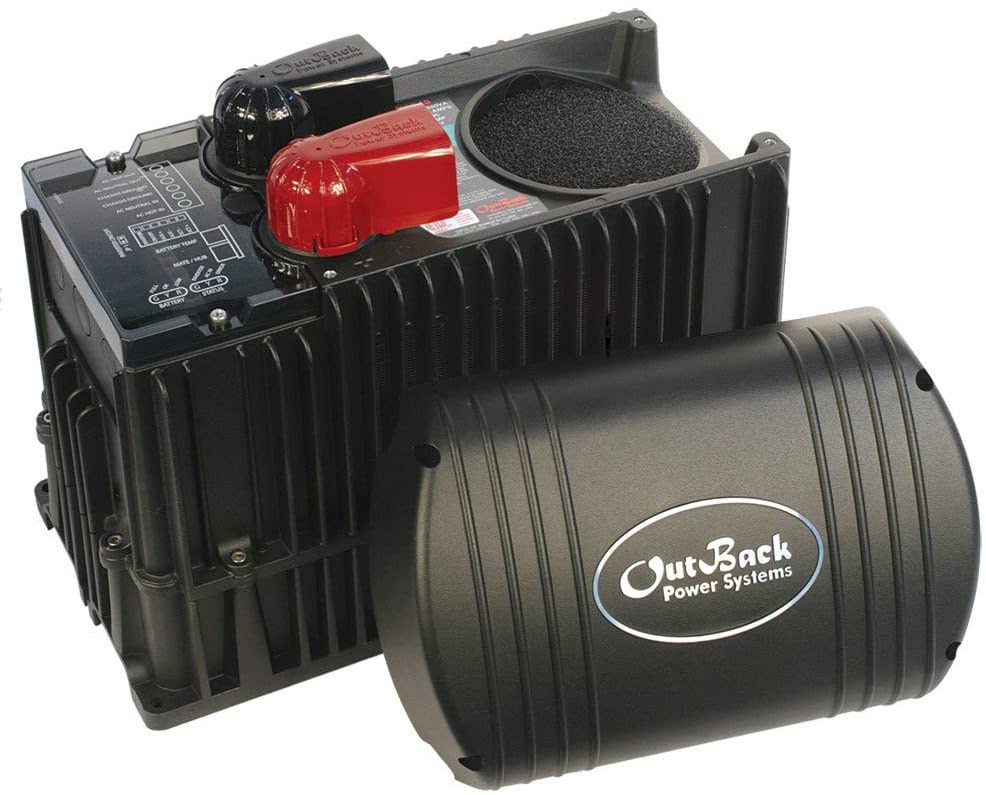 Inverter/Chargers advanced power management. Each is a DC to AC sinewave inverter, battery charger and AC transfer switch housed within a tough die-cast aluminum chassis.

local utility grid, the inverter produces true sinewave AC electricity for your stand-alone or backup power needs. Computers, TVs and pumps are just some of the examples of modern electronics that last longer and run better when powered with true sinewave electricity from an OutBack inverter. Starting up your air conditioning, washing machine or well pump is worry-free because of our high surge power capability.
Batteries and generators are the costly consumables when using inverters to generate electricity. The integrated smart battery charger uses multiple stages to perform quick recharging while prolonging battery life, saving your batteries and generator from unnecessary wear. Automatic switching between AC power sources is seamless due to an AC transfer switch that reacts in less than 16 milliseconds.
Unique networked communication is built into all OutBack products providing complete integration. Expanding your system with your growing power needs is as simple as adding additional inverters with modular architecture. Further flexibility is provided with the ability to be connected at any time in either parallel, series or three-phase power configurations. Industry leading OutBack reliability is achieved through simplified design and rugged construction.
Dimensions and Weight
Length: n/a in.
Width: n/a in.
Height: n/a in.
Shipping Weight: 70 lbs.