Battery Charger 12 VDC 40 AMP
Battery Charger 12 VDC 40 AMP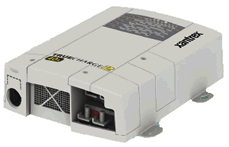 The Truecharge2 is available as a 20 or 40 A electronic battery charger for deep cycle batteries. Switch settings give correct charge for wet, gel cell, or absorbed glass mat (AGM) batteries. Selectable 2 or 3 stage charging (3-stage includes float charge). Manual equalize charge button. Manual or automatic temperature compensation. The optional temperature sensing probe corrects charge voltage for actual battery temperature. These chargers have full output even with low-cost generators, which is important when using the charger with a 1,000 to 3,000 W generator. 1-year warranty.
Dimensions and Weight
Length: in.
Width: in.
Height: in.
Shipping Weight: lbs.