Traffic Signal Housing 12 inch Yellow
Traffic Signal Housing 12 inch Yellow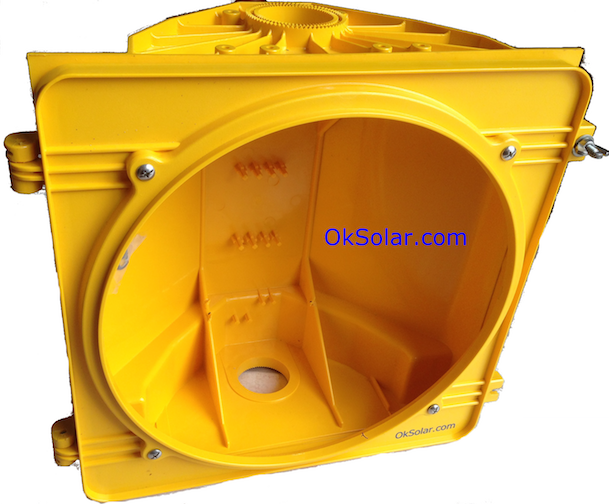 Traffic Signal Housing 12 inches YellowPolycarbonate injection molded in one piece To provide strength and positive locking when using the self locking fittings, each housing is molded with a 5° serrated boss and reinforcing ribs top and bottom.
Dimensions and Weight
Length: 16 in.
Width: 16 in.
Height: 16 in.
Shipping Weight: 7 lbs.