Solar Field Shelters 2 kilowatt
Solar Field Shelters 2 kilowatt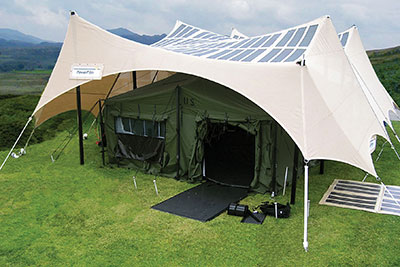 Solar Field Shelters 2 kilowatt

Solar Field Shelters were originally produced for the U.S. Army Natick Soldier Center. The thin flexible nature of solar panels allows integration with fabric structures of various designs and produces an unparalleled lightweight, flexible and durable solution for remote power. Solar field shelters reduce dependence on fuel-fired generators that are noisy and require a constant supply of fuel.
Dimensions and Weight
Length: 22 feet in.
Width: 40 feet in.
Height: n/a in.
Shipping Weight: 1560 lbs.