BB-390B/U Battery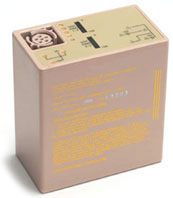 BB-390B/U

Replacement for:
BB-390A/U, BA-3590/U, BA-5590/U, BB-490/U, BB-590/U

This battery is engineered and designed for use in a world wide tactical environment, and is manufactured to meet and exceed US MIL-SPEC and ISO9000 methods and procedures. This battery meets the requirements of MIL-PRF-32052 with reference to MIL-STD-81.
Dimensions and Weight
Length: n/a in.
Width: n/a in.
Height: n/a in.
Shipping Weight: 18 lbs.