CU 200 Grundfos Water Pumps
CU 200 Grundfos Water Pumps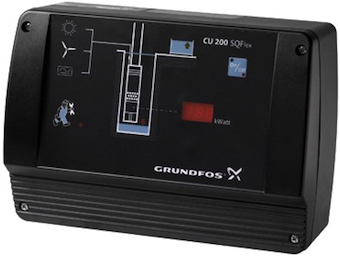 Solar water pump ControllerCU 200 A user-friendly interface box that maintains two-way communication with the pump and monitors the operating conditions. Built-in diagnostics indicate faults and dry-running, display operating status power consumption and level switch input.
Dimensions and Weight
Length: n/a in.
Width: n/a in.
Height: n/a in.
Shipping Weight: 16 lbs.