Military USB + AA Solar Chargers
Military USB + AA Solar Chargers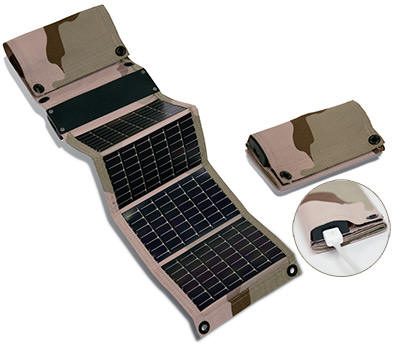 Solar Powered USB + AA Chargers

USB + AA Solar Charger is ideal for everyday use. The USB + AA Solar Charger charges most small USB devices.
Proprietary charging circuitry maximizes charge into the batteries. It provides full charge in four hours of full sun, and with a charging light on the side of the enclosure, indicates charging status.
Six grommets are built into the charger to allow for secure fastening to a pack or to the ground. Direct integration of the PowerFilm flexible solar panels onto the fabric allows for easy storage into a pocket.
Dimensions and Weight
Length: 3.25 in.
Width: 5.5 in.
Height: 1.38 in.
Shipping Weight: 1 lbs.