eXPert-UPS™ Uninterruptible Power Supplies
UPS, using Solar Energy
eXPert-UPS™ Uninterruptible Power Supplies: using different sources of energy combined into one UPS turn-key solution.
S
ources:
Diesel Generator

Solar Energy

Grids tie
An eXPert-UPS™ backup system provides you with a clean, silent, and environmentally friendly way to protect your business from sudden power outages. OKSOLAR eXPert-UPS systems utilize the latest advancements in power electronics, battery technology, and solar energy technology (optional) to give you the same protection that ups until now has been limited to large businesses and utilities. Easily installed by a qualified electrician, an OKSOLAR eXPert-UPS system gives you the comfort, security, and peace of mind to through any power emergency. Standard systems include inverter, batteries, and circuit protection. During longer power outages, increase your power protection and independence by adding solar modules or an electric generator.
Stabilized using a specially designed component, our eXPert-UPS system combines the power of Solar Energy, Standard Generators, Line Conditioners APC-UPS and state of the art programming and remote monitoring data acquisition system design to provide you with a Truly Reliable UPS system. More Information.
Unlike any other backup system currently in the market, the eXPert-UPS system utilizes a Solar Energy system to ensure full power backup at a minimum cost and maintenance. Ensure the availability and reliability that your business demands for the following mission-critical applications:
Business network environment.

24 x 7 availability of all computer and control systems.

Single-phase and three-phase UPS Solar systems, DC power solutions.
Protect your business against power failures due to: Disaster, Earthquakes, Hurricane, Storms, Tornado etc.
APC
Applications: Remote locations, Telecommunications, Lab Equipment, Hospitals, Centralized Servers, Data Centers, Government Agencies etc.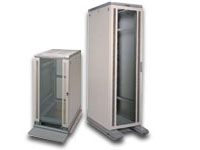 1, ups, APC SP500DR UPS, solar energy,apc,american,power conversion,ups,american,power,conversion,apc ups,
power protection,uninterruptible,power,power systems,ac & dc,,battry bacup,siemens,kyorcera,solarex,astropower,Unisolar,power,electricity,
safe,batteries,
battery,power supply,go,help,solar panels,inverters,solar-powered, apc,american,power conversion,ups,american,power,conversion,apc ups,power protection,uninterruptible,power,power systems,ac & dc ,7


OkSolar Green Energy Systems
Businesses - Government Agencies and homeowners around the world are using OkSolar systems
Integrated systems Solar, fuel Cells and wind energy.

OkSolar OEM energy solutions, provide you with high-quality, reliable, "Green" electricity as an alternative to centralized power generation or combustion generators. Your choices include grid-tie systems for use in conjunction with utility power, or off-grid systems for complete freedom from the utility grid.
What is a UPS System?
An Uninterruptible Power Supply (UPS) System is a device that supplies battery backup power to electronic equipment during power outages, and allows systems to safely shutdown during prolonged blackouts. UPS systems also correct brownouts and over-voltages, stop damaging power surges and filter disruptive line noise.

Applications
Commercial - Industrial - Disaster Relief - Military and Residential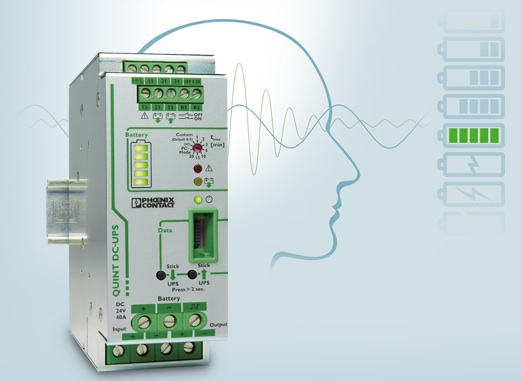 Airport

IQ UPS Airfield Power Backup Electrical

Communication infrastructure(Local and Federal Government)

Base Stations for Mobil Networks that can run on Solar, Wind and Fuel Cells.IQ UPS Base stations cut diesel usage by 75 percent. IQUPS.com has designed a base station for mobile networks that would run on sun, wind power and fuel cells.


Gas Stations (Powering gasoline pumps during a power failure).


Rail Roads: Railroad crossing signals backup.


Traffic intersections: backup power for critical LED traffic light intersections.


Solar Trees Arrays We Delivered On-Site For Fast Plug and Pay Installation Solar Tree structure are designed for the following applications:


Shading vehicles from the sun and at the same time generate Green energy.

Facilitate the creation of infrastructure for electric vehicles.
---
Traffic Application: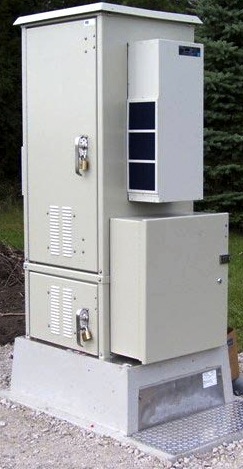 -Keeping Traffic Moving When The Power Goes Out Item#1608450 Portable Solar Powered 120 volts 60Hz. or 230 Volts 50 Hz, Portable Solar Powered 220 Volts 50 Hz, Portable Solar Powered 230V 50Hz, Portable Solar Powered 220Volts 50Hz pedestrian signals, A 120 or 240 V, 100 amp, single-phase IQUPS.com transfer panel is used to activate the generator at the loss of power. According to IQUPS, the generator assumes the full load in seven seconds. When utility power is restored, the generator shuts off and signal operation is automatically returned to the normal power source. "The IQUPS1800 will completely run the intersection stoplights," said general manager for the DOT. "Other backup systems will put the lights to flashing red. When the generator kicks in on the IQUPS1800, the lights will fully function for 25 to 40 hours, depending on the load at the intersection. When power is restored, the system returns to utility power and the traffic signals do not need to be reset." Battery Backups Prevent Accidents at Critical Traffic Signals Additional Applications Being Taken for More Intersections Keeping Traffic Moving When The Power Goes Out Portable Solar Power 120 Volts 60 Hz or 230 Volts 50Hz, Traffic Portable Solar Power 120 Volts 60 Hz Thanks to new IQTraffiControl.com energy-efficiency technology, different Cities, towns and counties will keep their traffic signals safely operating even if the electricity goes out, and other local governments. Intersections have been converted to new LED signal lights utilizing more efficient, LED (light emitting diode) lamps. The new lamps cut the amount of electricity used by each light from as much as 150 watts to between 10 to 25 watts. Because LEDs use so much less electricity, it is now technically possible to provide battery backup power to alike. We also Have Fuel Cells Traffic Backups.
IQ UPS Traffic Back-up Standby Power Generation.




- Battery backup systems for LED traffic Signs -

IQUPS Battery Backups Prevent Accidents at Critical Traffic Signals
Increase the public safety and reduced traffic congestion by allowing traffic lights to function even during a power failure. A typical traffic signal intersection experiences eight to ten local power outages annually. With battery backup 3 power, some or all the traffic control signals can continue to operate. This seamless switchover to battery power increases public safety and eliminates the need to dispatch police or other service personnel to direct traffic. If all traffic signals were converted to LEDs, the battery backup system would allow full operation of the traffic signals during a power outage, thus alleviating traffic congestion.

---
SCADA - Wireless SCADA systems: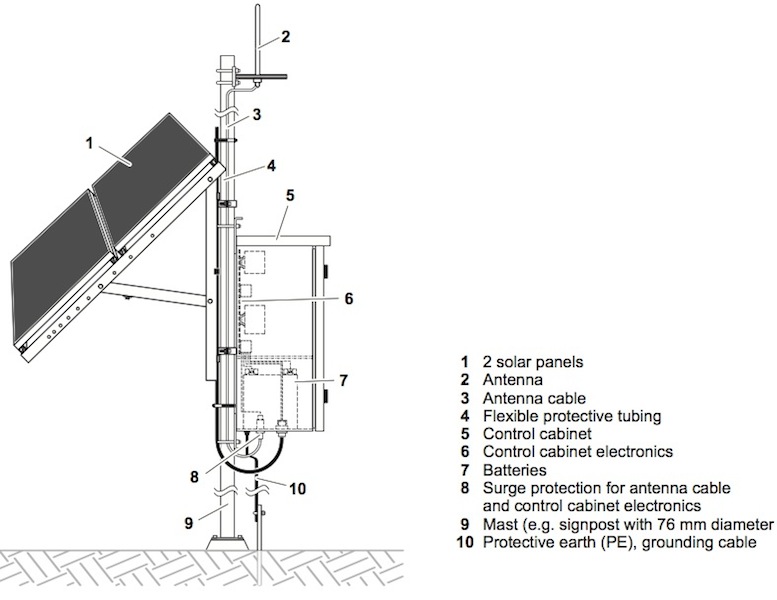 Industrial Automation, Process Automation, Factory Automation, Machine Control, Motion Control, Process Control & InstrumentationRF Wireless Solutions, RF, Wireless Data Collection, Industrial RF solutions, SCADA, wireless SCADA, RF SCADA monitoring, wireless transceivers
Data from and control signals to pipes, valves and pumps can be sent wirelessly via our products.

Electric utilities worldwide can use wireless solutions for monitoring and controlling vital processes in the development and distribution of electricity including data from substations, capacitor banks and high tension lines.

Use wireless to link various segments of their infrastructure, and to monitor and control alarms and sensors.


---
IQ Solar trees The OkSolar Power the Future click here for more information or contact us! Free parking spaces are generally far too narrow and also very rare. From this point of view, the idea of using such parking spaces for solar trees appears quite illogical. However, at the front corners, where most cars are rounded, there is enough space to install them. With an average power of 400 Wp, the individual units are admittedly not particularly powerful, but there are many free corners, which add up to a lot of electricity. UPS systems by IQUPS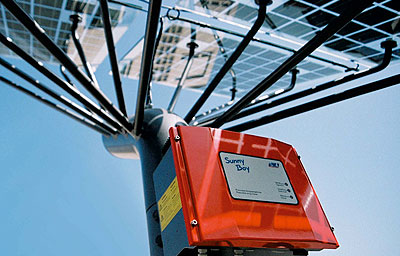 ---
Green Tech Solutions after Natural Disaster
Finding green tech solutions after Natural Disaster, OkSolar "Emergency Energy" has developed renewable energy systems that can deliver resilient and reliable power production during blackout and emergency situations.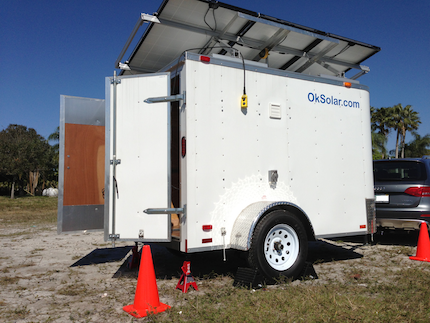 TMPDC® Transportable Modular Solar Powered Storage - Solar Powered Transportable Offices 4-8-16KWh/Day 120VAC 60Hz or 230 VAC 50Hz. single or three faces.

TMSPDC Transportable Modular (Trailer-Modular Power Storage - Offices)
Characteristics: Transportable; Modular; Simple; Rugged; Military Grade. Systems Designed to survive harsh environments.

Special Feature: these units are self-contained inside of a rugged shipping container. The unit remains a 'rugged shipping container' up until the point of deployment, at which time the solar array is exposed and the unit is ready to convert energy from the sun..
Our line of solar transportable power units (TSPDC) provides stand-alone photovoltaic power. These portable units supply AC power just about anywhere the sun shines. Our systems are fully assembled and factory tested for immediate use in the field.Emergency efforts are often hampered by the lack of electricity. Our TSPDC units are designed to fill the gap until power is restored. They can provide refrigeration for medical supplies, water filtration systems can be made operational, and communication equipment can be powered to help in the recovery process.
Our units require only five minutes for one person to assemble:
1. Park the unit (see instruction on solar modules orientation)
2. Switch ON the power unit.
3. Switch ON the lift arms to get to the desired angle of orientation of the Solar Array.
---
Modular electrical energy storage system
This units ensures the integration of renewable energy in the grid, high reliable power supply for grid applications, infrastructure, building and industry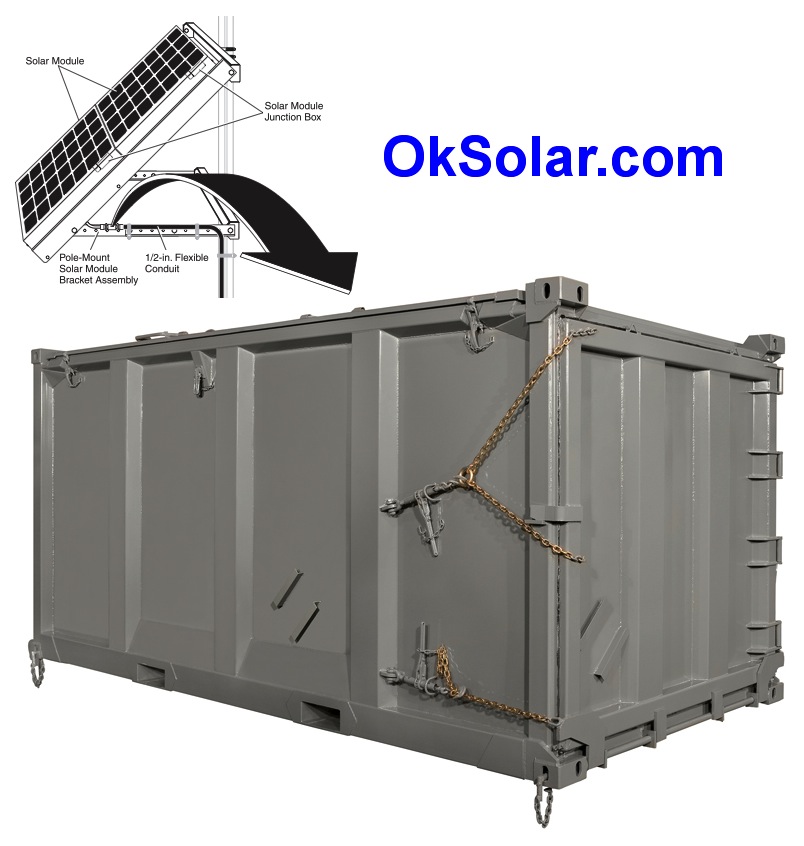 ---
Transform Landfills into Green Energy Generators


---
UPS backup your traffic systems with Fuel Cell
IQEnergy: IQ Fuel cells are now available as an alternative source for renewable energy. Unlike traditional power generators, they don't require gasoline to generate power. They also provide an alternative to solar generators because they do not depend on any external power gathering equipment. These units are compact, durable, and built to power a wide range of applications.

The Best Generator Ever!
Applications: Airports, Computer Rooms, Hospitals, Traffic, UPS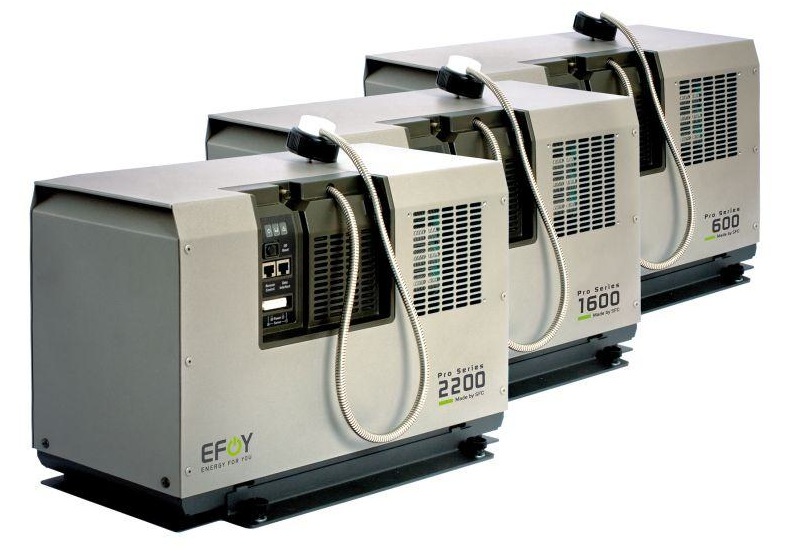 IQ Fuel Cells for Standby Power Generation
OkSolar.com authorized government distributor.
Fuel cells are now available as an alternative source for renewable energy. Unlike traditional power generators, they don't require gasoline to generate power. They also provide an alternative to solar generators because they do not depend on any external power gathering equipment. These units are compact, durable, and built to power a wide range of applications.

The Best Generator Ever!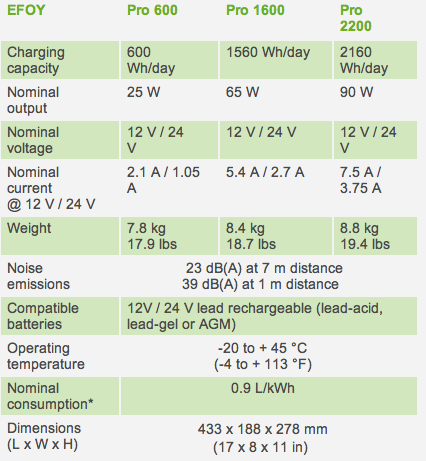 100% Availability
The EFOY fuel cell is maintenance free and absolutely dependable. It guarantees that your device will be 100% available regardless of the weather; a clear advantage, especially in inaccessible locations or in critical applications such as observation devices.

Quiet
The EFOY fuel cell operates with hardly a sound. In fact, it's not any noisier than a laptop computer. You can even use it to power a surveillance camera from a parked car. This is also an advantage in outdoor applications compared to other generators.

Fully automatic
Your EFOY works fully automatically. The built-in Automatic Charge Control permanently monitors the charge level of the battery that powers the devices. If the battery voltage drops below a level programmed by the user, the fuel cell will cut in. Once the battery has been recharged, the fuel cell will cut out. You needn't worry about a thing.

Remote Control
Every EFOY unit can connect to any RS 232 interface via the optional Interface Adapter so as to allow for remote operation from a laptop or PC. It is likewise possible to operate and monitor the unit from an office or via a mobile telephone.

Theft proof
The SFC fuel cell's compact size allows it to be integrated into a switch cabinet. Solar cells, on the other hand, need to be out in the open, which often exposes them to theft or damage. The SFC fuel cell is thus essentially vandalism-proof.

Completely Winterized
The EFOY fuel cell operates under a wide range of temperatures from –20° C to +40° C. An antifreeze mode automatically prevents the fuel cell from freezing. Methanol consumption in the antifreeze mode is so low that a 10-liter fuel cartridge is all that you need. Temperatures as low as -35° C are possible for special applications.

Need more power? No Problem:
The new Control Interface allows you to harness up to five EFOY fuel cells in parallel, giving you a capacity of up to 8,000 Wh per day.

The unit allows for simple integration into existing facilities. Everything that is needed for wiring and mounting is already included as standard equipment. There is no need to alter the output or controls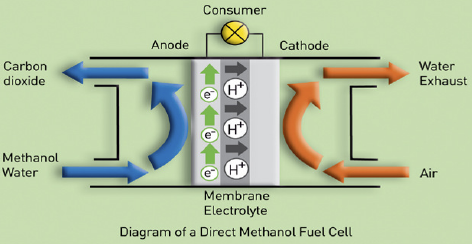 All IQ fuel cells are direct methanol fuel cells (DMFC):
On the anode side, a methanol-water mixture is supplied to the cell by the internal fluid management. One of IQ's unique capabilities is the use of neat (100%) methanol as the fuel in the cartridge. The cathode side is supplied with air. Both, the anode and the cathode are connected through an electric circuit. In contact with the platinum catalyst methanol is converted into carbon dioxide (waste gas), protons and electrons. The electrons circulate from the anode side to the cathode via the electric circuit, while the protons pass through the membrane which divides the cell. On the cathode side, the protons, electrons, and the oxygen react to form pure water.

Due to the heating of the fuel cell while operating the evolving water is emitted as water vapor. Another by-product is a small amount of carbon dioxide. The overall amount of by-products equals the respiratory exhalation of a small child while playing.
---
Portable Military Solar Power 20 Watts - 12/24VDC - 120VAC or 230VAC
---

Wind Generators

Small wind systems are used for individual homes and businesses that are off-grid and grid-tie. A small off-grid wind system consists of a wind turbine, which generates electrical power, a battery bank that stores the power, and a Xantrex inverter. In many locations hybrid systems that include solar panels and a generator are used to ensure a "round-the-clock" electricity supply.

A grid-tie wind system may be as simple as a wind turbine and a Xantrex grid-tie inverter. Depending on the amount of power being used by the household, electricity is either fed to or accepted from the utility.


The wind turbine is placed on a tower at a height of up to 100 feet where the rotor blades are exposed to faster and less turbulent wind. This enables the turbine to produce the maximum amount of power. Usually, two or three blades are mounted on a shaft connected to the turbine to form a rotor. Wind blowing over the blades causes them to lift and rotate. This rotation is used to spin a shaft inside a generator that converts the motion into electricity for use in the house or business.

Wind is a completely renewable fuel source and produces no health risks and no air pollution. For information on complete wind systems follow this link to Wind Generators

---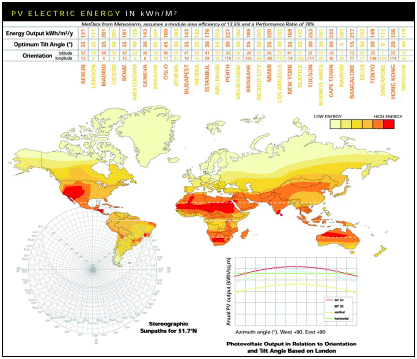 ---
Home Solar Energy Off- Grid

Applications
Commercial - Industrial - Military and Residential


OFF-GRID for Stand Alone Power OkSTA™ Everything in one complete package, meaning that they are not connected to an electric utility. Provide electricity beyond power lines. Stand-alone solar electric power systems install easily for all types of standard or remote power needs, systems add a battery backup for uninterrupted power during utility blackouts or outages.
A basic off-grid system consists of a renewable energy source, which generates DC power, a battery bank that stores the DC power, and a inverter. Our inverter is the intelligent center of a renewable energy system, seamlessly converting DC power to clean and reliable AC electricity for your needs.

The off-grid system pictured here is a solar electric hybrid system that offers additional automatic features. It consists of solar panels, a battery bank, our top-of-the-line Plus Inverter/Charger, a charge controller that manages battery charging, and a generator.

OkSolar Off-Grid Power

The OkSolar System is a fully-integrated, battery-based system, designed for Industrial and commercial solar and backup power applications. Engineered using a complete systems approach, the OkSolar XW System stands out from its competition, with a reliable, clean, compact design and integrated balance-of-systems components..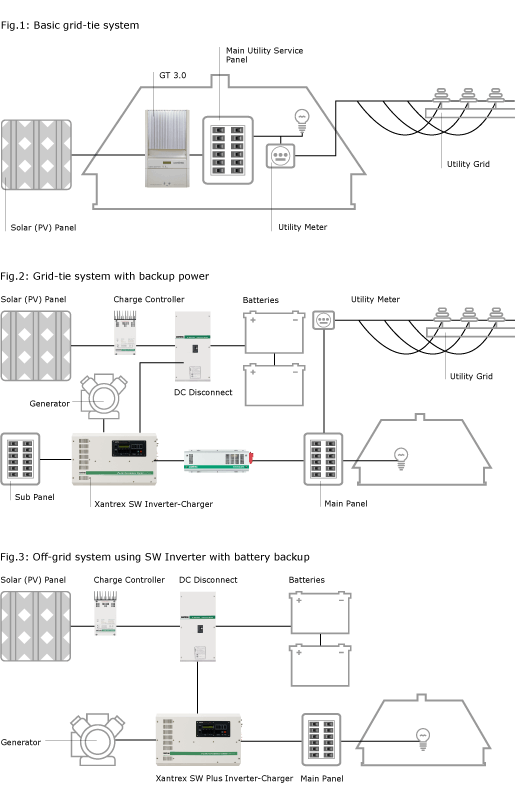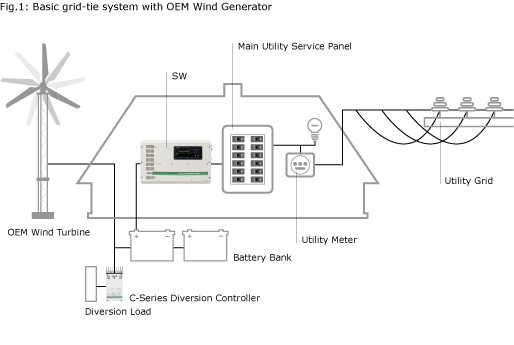 ---
Grid Tie OkSolar-GT™ Everything in one complete package, systems are our standard complete packages that include everything you need to make your own electricity. Sell electricity back to your utility company, No Batteries Required! Utility Tie To the Electric Grid.

A basic grid-tie system, as shown on the right, consists of solar cells and a grid-tie inverter. Solar cells take the Sun's energy and turn it into DC electricity. The inverter turns the DC electricity generated by the solar cells into utility grade AC power for use in your home or business.

To enjoy the benefits of green power production and protect your family from blackouts, you can choose a Xantrex grid-tie system with batteries and a generator, as shown in Figure. When utility power fails, your power system will automatically provide power to run your home security system, refrigerator, lights, computer and other vital appliances.

A grid-tie system is an effective way to reduce your dependence on utility power, lower your electric bills, increase green energy production and improve the environment.

---
Our Systems use State of the Art True Plug and Play Systems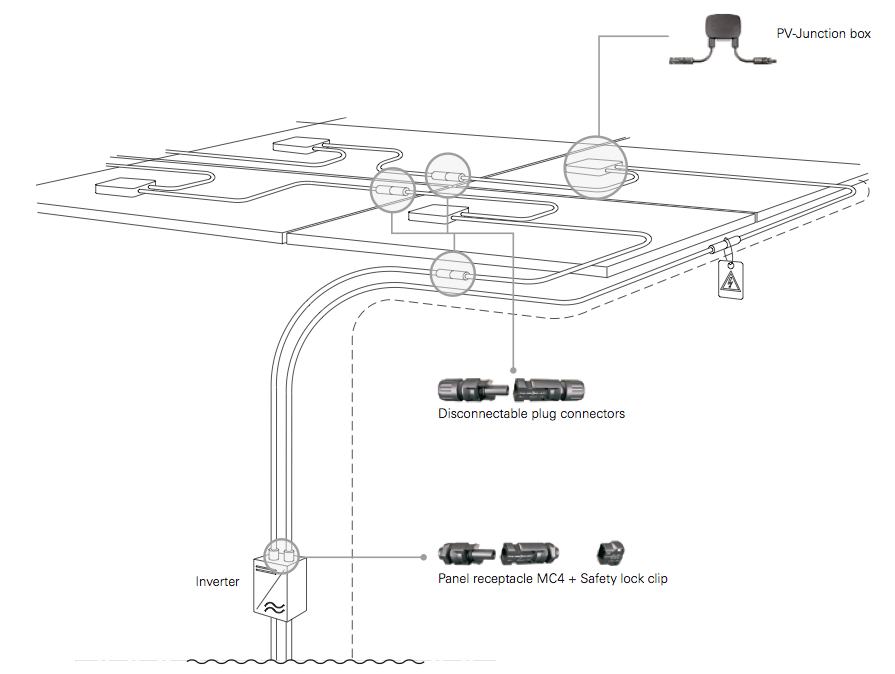 ---
Ballistic Protection:
Stop this from happening at once! Item#54780
Ballistic Protection - Bullet Proof Shields

This patented* shield incorporates leading edge technology to provide maximum ballistics resistance.

The shield is primarily constructed of dual layer polycarbonate sheets which are UV stabilized.

Designed to stop small arms fire .22 to .44 caliber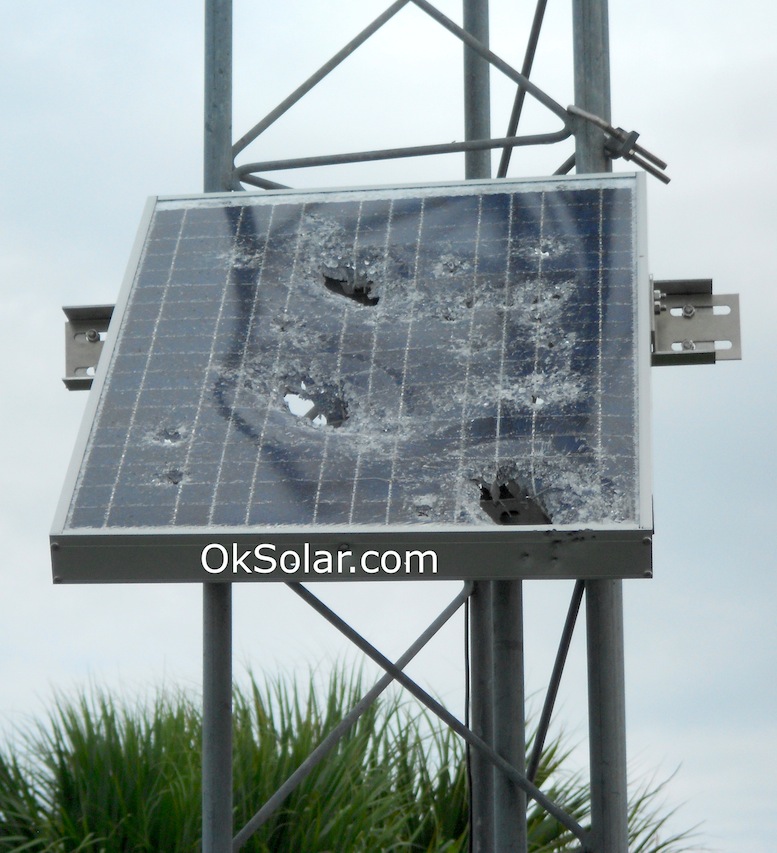 v 7.07D